BeautyPlus is a wildly popular photo editing and camera app that people use for editing selfies through AR stickers, makeup tools, and beauty effects. While the app is feature-packed and comes with excellent tools, its development has been mired by controversies and privacy allegations. In 2017, security researchers found that the developer behind the app — Meitu — was collecting user data in the background and was sending information to multiple servers in China. Recently, the Indian govt. also issued an advisory stating that BeautyPlus and many other Chinese apps might be spying on the user. In this context, we recently wrote an article on the best Chinese apps alternatives so users can move to a more secure and private app. And in this article, we talk about the best BeautyPlus alternatives that don't have any history of shady behavior. So without further ado, let's go through the article.
Best BeautyPlus Alternatives for Android and iOS
1. Snow
Snow is a popular camera app just like BeautyPlus for creating eye-popping selfies. The app has been developed by Snow, Inc and it's based out of South Korea. As for the features, Snow comes with an incredible number of tools for photo retouching. You have plenty of AR makeup effects, similar to AR filters on BeautyPlus. You can also use the existing AR makeup effects to create the best version of yourself or create custom beauty effects for a more personal look. Apart from that, Snow comes with thousands of stickers and they are updated regularly based on the season and the popular trend going around.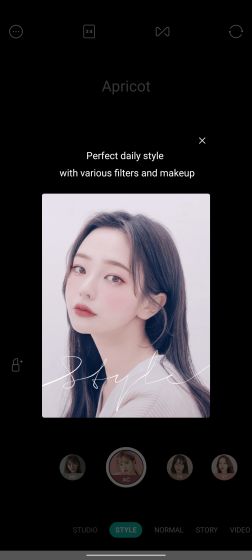 In my usage, I found Snow has a much larger library of stickers than BeautyPlus which is amazing. Besides, you also get editing and creative tools to edit photos beyond the basic crop-and-rotate functionality. Other than that, you can also remove blemishes from your face and apply sophisticated beauty effects to give a completely new look to yourself. In tandem, Snow is a worthy alternative to  BeautyPlus and you must give it a try.
Install Snow: Android / iOS (Free, Offers in-app purchases)
2. Candy Camera
Candy Camera is another widely popular selfie camera app that is as good as BeautyPlus, if not better. To clarify, the app has been developed by JP-brothers, Inc and the company is again based out of South Korea. Candy Camera has a diverse range of unique beautifying filters that can make your selfies look impressive. The process to try out the filters is also extremely seamless: just swipe left or right to switch between the filters. You can also try out real-time filters while taking a selfie. That is not all, Candy Camera also brings many makeup tools like slimming, concealer, whitening, lipstick, mascara, and more.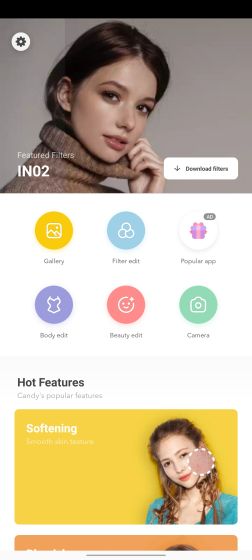 Just like BeautyPlus' Magic Brush, you can paint a new picture of yourself with Candy Camera. Apart from that, there are many make-up and seasonal stickers that are in vogue right now. You can also apply artistic effects and stickers to get the image right. All in all, Candy Camera has all the beauty tools for selfie editing and you can comfortably replace BeautyPlus with this app.
Install Candy Camera: Android / iOS (Free, Contains ads)
3. YouCam Perfect
YouCam Perfect is a complete alternative to BeautyPlus as it comes with photo-editing tools, trendy stickers, beauty effects, makeup tools— all into one package. It offers you an amazing editing experience and you can create incredible snaps for social media platforms instantly. Similar to AR stickers on BeautyPlus, YouCam Perfect has creative templates and frames. You can also take selfies in real-time and edit them on the go. Furthermore, YouCam camera can take a selfie and beautify the image in just one tap. It automatically removes all the blemishes and smooths out wrinkles from your face. Having said all of that, the best part about YouCam Perfect is that it comes with a feature called "Object Remover".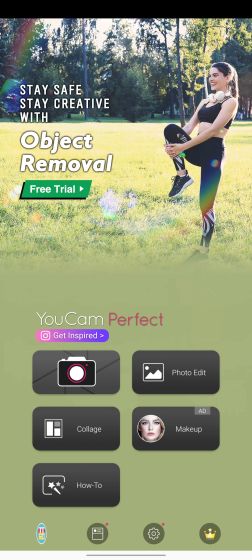 Within seconds, you can easily remove lines and objects from any image. And if you want to make your face shine then YouCam Perfect offers you Eye Bag and Dark Circle Remover too which is amazing. To sum up, YouCam Perfect is a feature-packed selfie camera app that stands head and shoulder above BeautyPlus. In addition, the app has been developed by Perfect Corp in the US so you don't need to worry about shady data collection practices.
Install YouCam Perfect: Android / iOS (Free, Offers in-app purchases)
4. B612
B612 is a dedicated beauty and filter camera app by the makers of the Snow app that we have mentioned above. It uses advanced facial recognition technology to detect your face accurately so that beauty effects and filters don't look artificial. Due to the improved technology, B612 can distort your face and turn you into a cute animal in real-time. It works across a diverse range of stickers (more than 1500) and gives an impressive look to the images. I would say if you want a capable alternative to BeautyPlus just for AR stickers then B612 is an apt choice.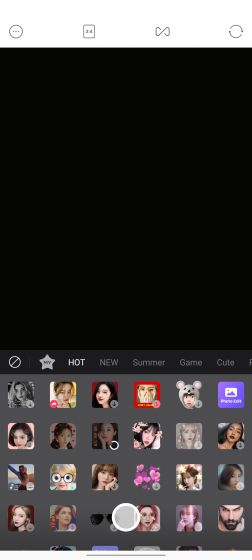 Moving ahead, B612 also features a beautify algorithm, drawing effects, editing tools, and more. In terms of make-up tools, it's not that great as it's primarily a filter camera app. In addition, if you are interested in creating fun boomerang videos then you can do so on this app. To conclude, B612 is a great filter camera app and you would definitely find it better than BeautyPlus, at least for AR stickers.
Install B612: Android / iOS (Free)
5. Facetune2
While Facetune2 does not bring all the features of BeautyPlus, it does come with an excellent makeup editor. The app has been developed by the award-winning company Lightricks (based in Israel) which is also behind Enlight Pixaloop– a top-notch photo animator app. Anyway, coming to Facetune2, you can retouch your selfie and add personal glam to your photos to give a distinct look. It has some of the best image correction features from where you can whiten the teeth, brighten your eyes, change lighting conditions, and adjust face contours from different points.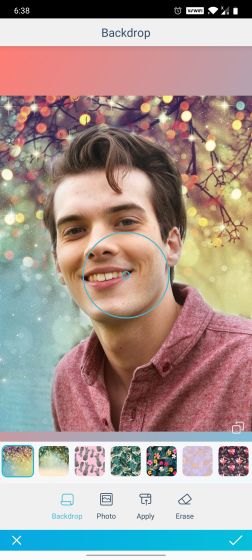 There are also options for background blur, makeup brushes and a handful of filters to accompany your selfies. The best part about Facetune2 is that you can even retouch your hair and change the hair color in a few taps. As for beautifying tools, you can remove pimples and blemishes from your selfies by softening the skin using its advanced algorithm. To sum up, Facetune2 is a capable alternative to BeautyPlus and if you want a powerful selfie editing tool then this app has you covered.
Install Facetune2: Android / iOS (Free, Offers in-app purchases)
6. Snapchat
Snapchat is primarily a multimedia messaging app, but you can use it to create unique images using its awesome filters and lenses. Just like BeautyPlus, you have to take a snap and then you can add all kinds of fun effects to your selfie. The best part about Snapchat is that it has thousands of filters and lenses which you won't find anywhere else. In fact, Snapchat adds new lenses and filters every day to keep your selfie game strong. You can also create your own filters on Snapchat depending on how you want to project yourself. Not to mention, Snapchat has a vibrant community that offers a diverse range of lenses for everyone. Simply put, in terms of filters and lenses, Snapchat is miles ahead of BeautyPlus and you should totally use it to your advantage. To learn more, you can read our article on cool Snapchat tricks.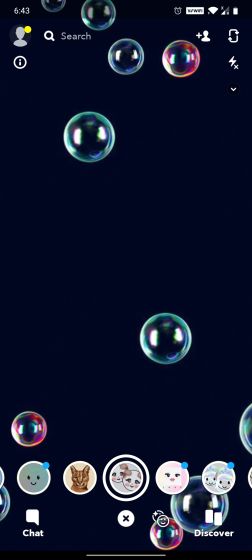 Install Snapchat: Android / iOS (Free, Offers in-app purchases)
7. Retrica
Retrica is our final app in this list and it's considered as one of the best replacements to BeautyPlus. At its core, Retrica is a filter camera app and you can use it to create evocative images of yourself within seconds. It features many kinds of filter pack, but Retrica's original filter — Univisium– is the most popular one among its users. You can add filmic vibe to your photos from the 60s and 70s and best of all, in a 2:1 aspect ratio. There are also other color filters like hip, vintage, and retro which you can use as per your need.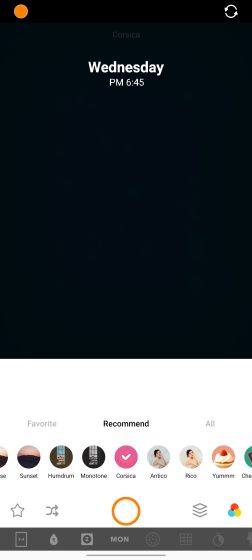 In addition, Retrica comes with zoom blur effects, timestamp, the ability to apply more than 190 filters in real-time, and more. In tandem, Retrica is a perfect alternative to BeautyPlus if you intend to use filters more than anything else. As for the app developer, Retrica, Inc. is based out of South Korea so you can expect privacy safeguards in line with other apps on this list.
Install Retrica: Android / iOS (Free, Offers in-app purchases)
Edit Your Selfies With The Best BeautyPlus Alternatives
So those are our picks for the best BeautyPlus alternatives. We have mentioned a handful of apps that offer all the features of BeautyPlus, but some have either filters, makeup tools, or stickers. Based on what you regularly use on BeautyPlus, you can pick the apps from the list. As for privacy and security, I have mentioned only those apps that don't have any record of shady behavior in the past. Anyway, that is all from us. If you found the article helpful then do comment down below and let us know.