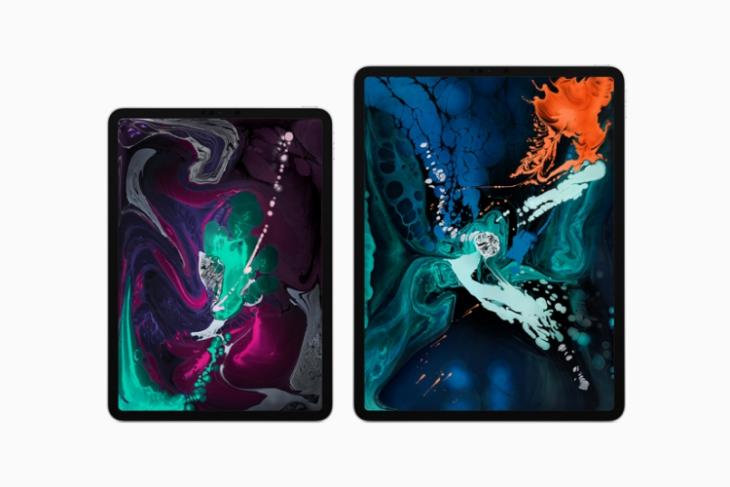 At its much-awaited October hardware event in New York, Apple today unveiled new iPad Pro tablets and they completely fall in line with all the rumors. The latest iPad Pro models now come with a modern design, with slimmer bezels and profile, new powerful processors, Face ID support, a new Apple Pencil and a lot more.
So, without further ado, let's dive in and take a look at the top 5 features of the newly launched iPad Pro lineup:
Top 5 Features of Apple's New iPad Pro
1. Modern Bezel-Free Design
One of the most easily noticeable features of the new iPad Pro model will have to be its new design, which falls more in line with modern standards. Apple has now pushed the screen to the edges, rounding it off there like the iPhone XR to provide you thinner and equal-sized bezels all around.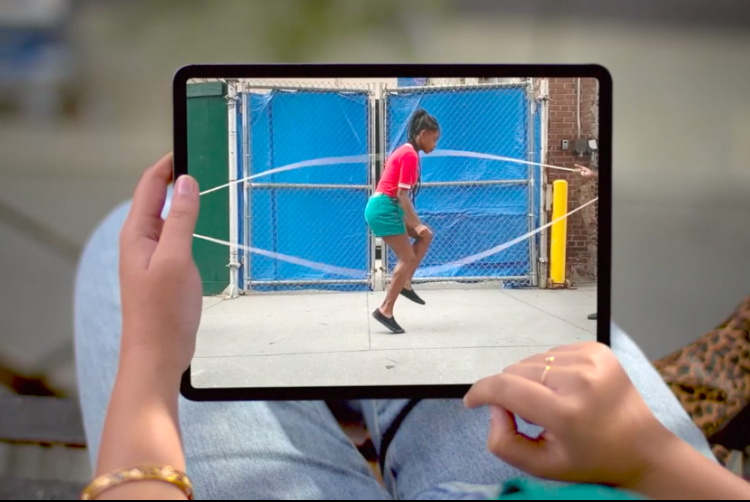 This iPad Pro packs a Liquid Retina display, with Apple's own True Tone and ProMotion technology. It is the thinnest iPad ever at just 5.9mm and it's also 25 percent smaller in total volume, which sure is a plus for users on the move.
2. Face ID Support
In its quest to eliminate bezels and provide an immersive viewing experience, Apple has now ditched the home button (with Touch ID) on the new iPad Pro variants and included Face ID biometric authentication – exactly like the latest iPhone XS and XR.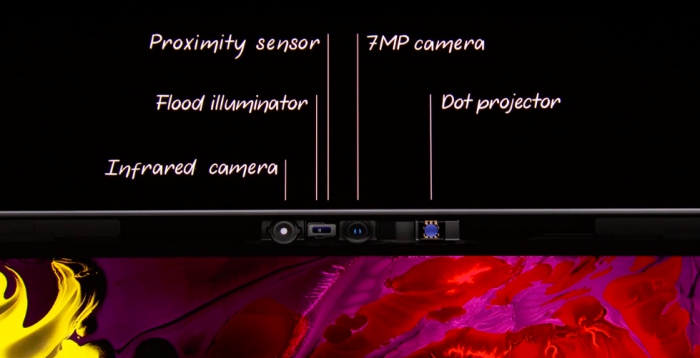 Apple has now integrated the TrueDepth camera system into its newer iPad Pro models, with the highlight being that facial recognition will work not only in portrait but also in landscape mode. This means you can continue to work on your presentations by unlocking the device in landscape mode.
3. A12X Bionic Chip
Just like every year, Apple has again updated its latest A12 Bionic chip by affixing an 'X' towards the end for the more powerful internals of the iPad Pro lineup. The A12X Bionic chip now has eight cores, with four performance and four efficiency cores, plus a seven-core GPU to match the performance of personal computers. It also has a Neural Engine for Smart HDR and other AI-driven features.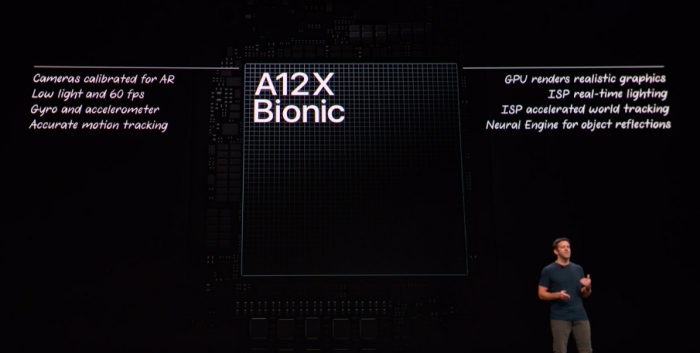 As per Apple's official press release, the A12X Bionic offers up to 35% faster single-core performance and up to 90 percent boost during multi-threaded tasks. Graphics performance is also said to provide twice the graphics performance as compared to its latest iPhones. In addition, Apple compared the graphics performance of the chipset to the Xbox One S.
4. 2nd-gen Apple Pencil
Another major upgrade to the iPad Pro comes in the form of an upgraded accessory, i.e. the 2nd-gen Apple Pencil. It has an almost similar design as the original Apple Pencil but improves the aesthetics, along with the pairing and charging process.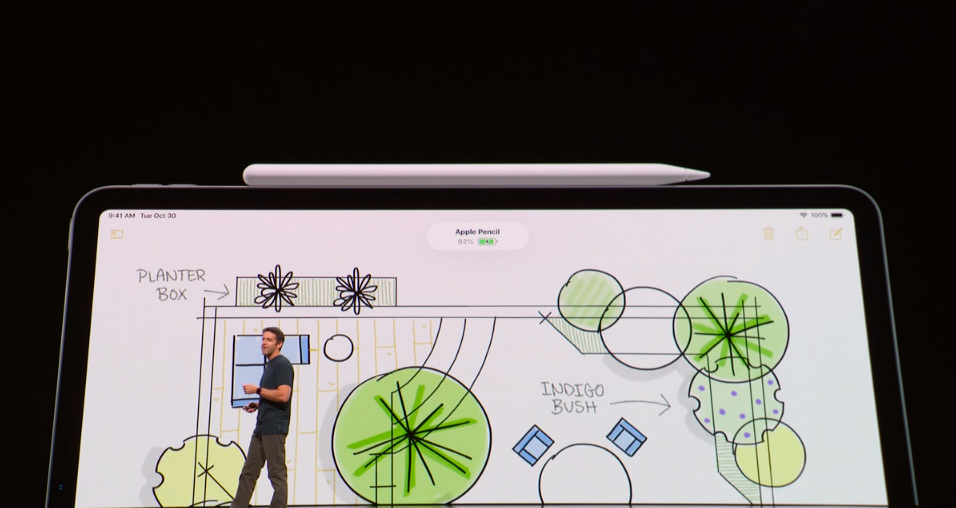 You no longer need to uncap the top of the Apple Pencil and plug it into the lightning port (which has been dropped as we will see) to pair the two. You can can now magnetically attach the Apple Pencil to the side of the iPad to not only automatically pair, but also keep it charged at all times. You can also double-tap the touch sensor in the Apple Pencil to adjust the brush stroke, color properties, and other tools.
5. USB-C Charging Port
Another big change is the missing long-standing Lightning port, which has been replaced by the modern USB Type-C port. This means Cupertino also has faith in the data transfer capabilities of this standard and is now ready to make a switch to USB-C on its hand-held devices.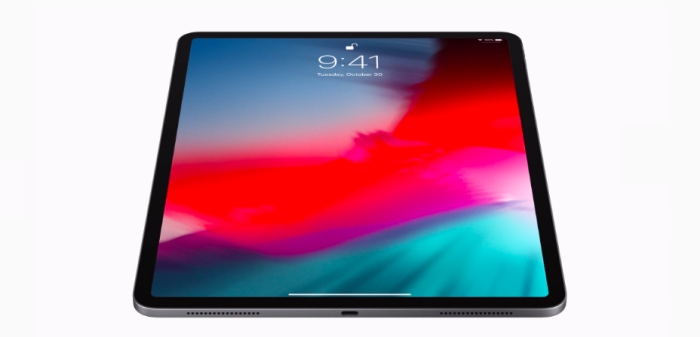 The USB-C port (USB 3.1 Gen 2) on the new iPad Pro variants supports high-bandwidth data transfers from cameras, musical instruments and external displays up to 5K screen resolution. At the same time, Apple has dropped the headphone jack from the iPad Pro.
Bonus Feature: Gestures
With the removal of the home button on the new iPad Pro, Apple has now also ported its handy gestures from the latest iPhones over to its tablet computers. You can now swipe down from the top right to access control panel, a short swipe from the bottom to access the dock, a longer swipe to go home and stop amidst this long swipe to open the Recent apps menu. It's that simple to use and remember.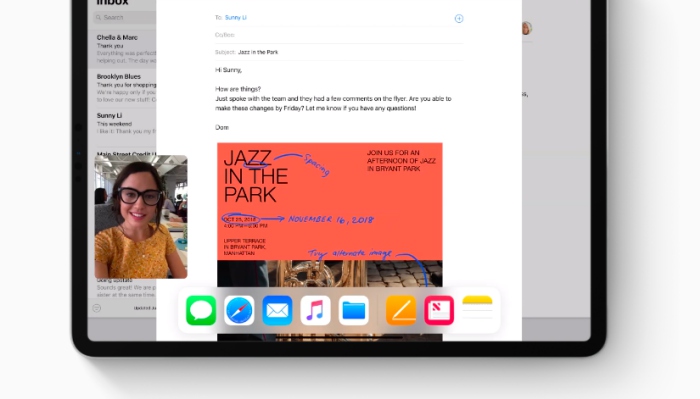 Just to recap, here are the specs of the new iPad Pro tablets:
| Specs/Model | iPad Pro (11-inch) | iPad Pro (12.9-inch) |
| --- | --- | --- |
| Dimensions | 247.6 x 178.5 x 5.9 mm | 280.6 x 214.9 x 5.9 mm |
| Weight | 468 grams | 631 grams |
| Display | 11-inch Liquid Retina, with ProMotion tech (2388 x 1668 pixels) | 12.9-inch Liquid Retina, with ProMotion tech (2732 x 2048 pixels) |
| Processor | A12X Bionic | A12X Bionic |
| Internal Storage | up to 1TB | up to 1TB |
| Rear Camera | 12MP (f/1.8), with 5x digital zoom, 4K video up to 60fps | 12MP (f/1.8), with 5x digital zoom, 4K video up to 60fps |
| Front Camera | 7MP (f/2.2), with 1080p video up to 60fps | 7MP (f/2.2), , with 1080p video up to 60fps |
| Connectivity | Wi-Fi a/b/g/n/ac, Bluetooth 5.0, GPS, GLONASS, nano SIM, USB Type-C charging port, | Wi-Fi a/b/g/n/ac, Bluetooth 5.0, GPS, GLONASS, nano SIM, USB Type-C charging port |
| IP Rating | N.A | N.A |
| Battery | 29.37Wh | 36.71Wh |
| Colors | Silver, Space Gray | Silver, Space Gray |
So, as you can clearly see, Apple has given its iPad Pro lineup some much-needed upgrades, and it certainly lives up to the hype of being a super powerful PC replacement. What do you think about the latest iPad Pro lineup? Let us know in the comments below.