After three Android 14 QPR1 Betas, Google has finally released the first beta of Android 14 QPR2 for the Pixel devices, and it comes with a few new and previously announced features. And of course, it wouldn't be an Android update if the new build doesn't add new features that are hidden and are "coming soon." Here are all the new features in the Android 14 QPR2 Beta 1 update for Pixel devices starting Pixel 5.
Record a Particular App Screen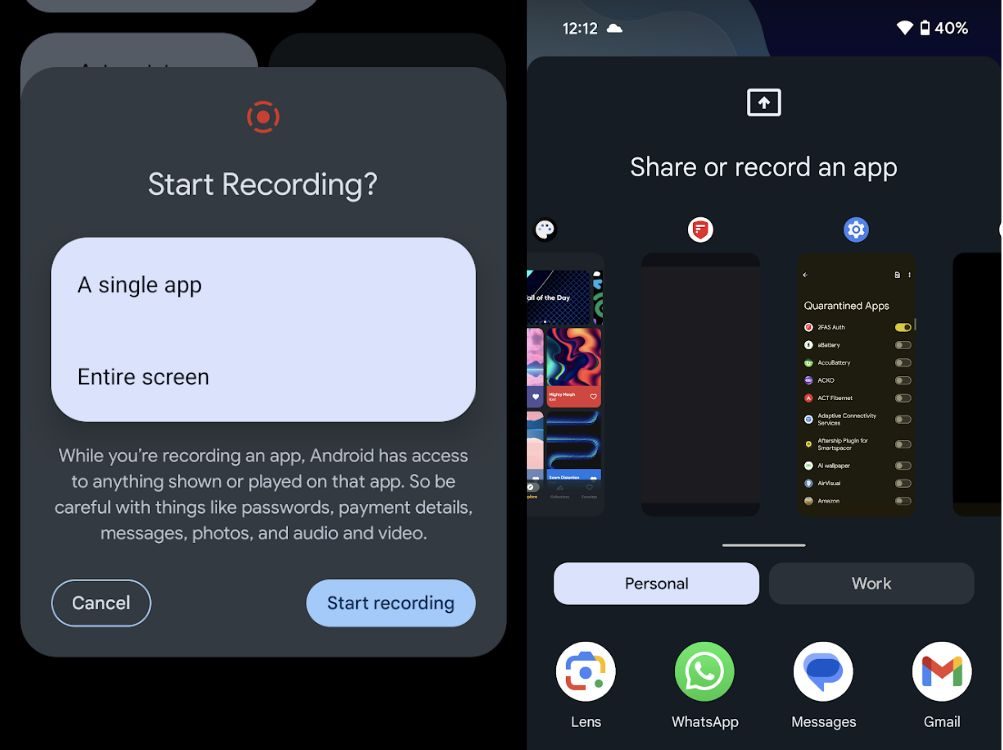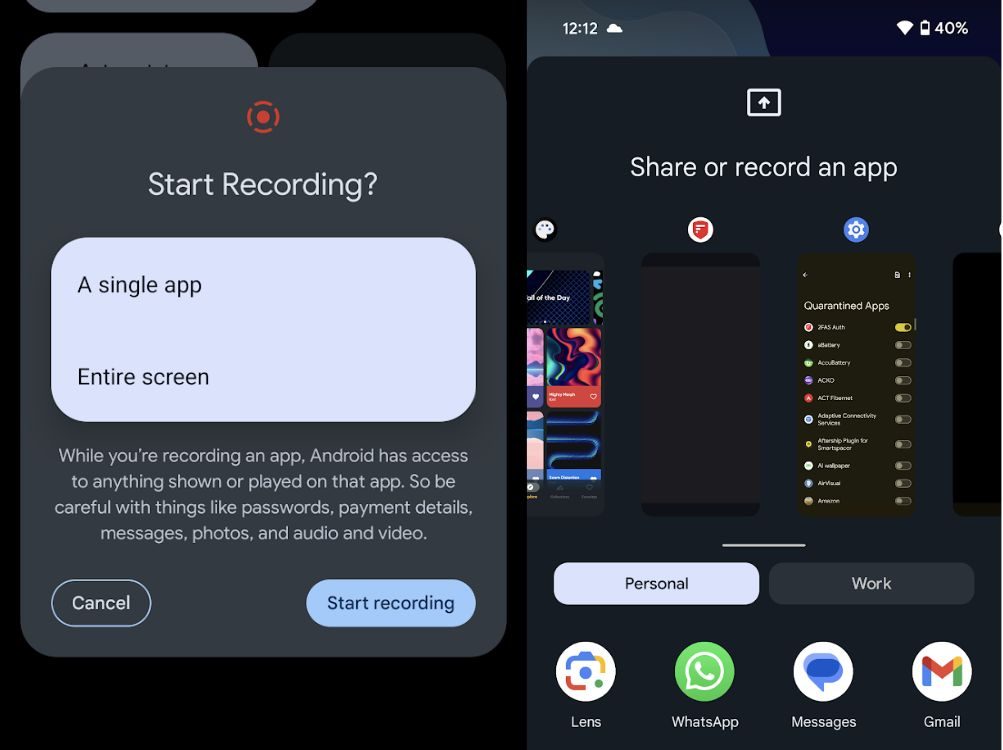 The screen recorder feature now allows you to record a particular app. It keeps recording the app until it's killed, meaning when you switch to using a different app, it keeps recording the previous app. While recording a particular app, it doesn't let the notification pop-ups or UI elements bomb the recording, which is pretty cool and useful.
New Privacy Indicator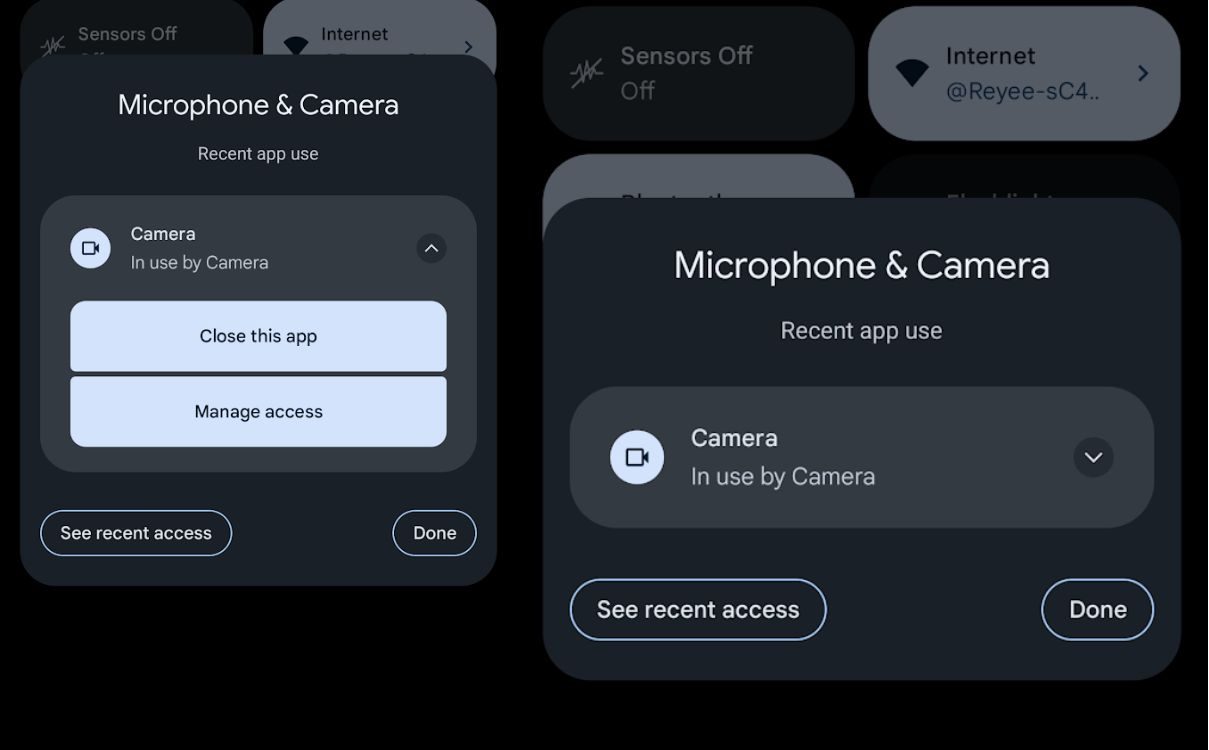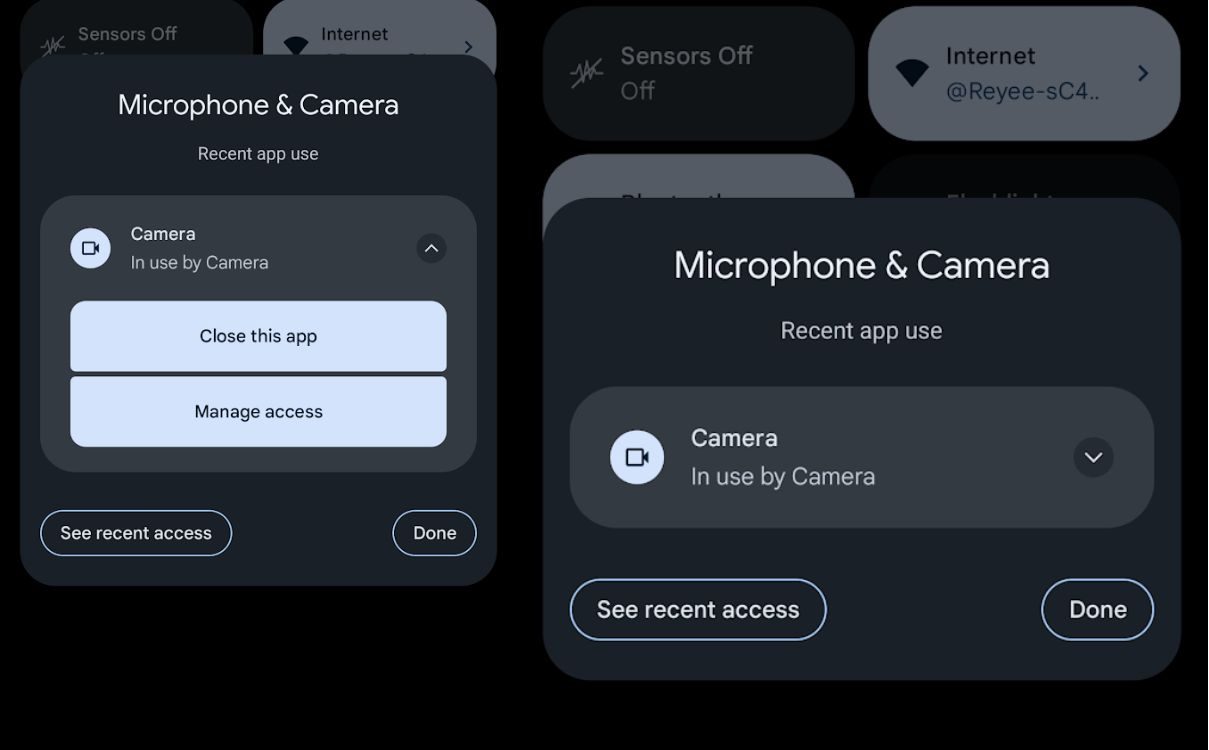 When an app uses your phone's camera or microphone, you can now swipe down and tap on the green privacy indicator to reveal a new UI. Doing the same previously would launch a full-screen Safety Cernter-like UI.
Faster Update Installation
Updating a Pixel used to take forever, until Android 14 QPR2 Beta 1. If you recently updated your Pixel, you may have noticed a substantial improvement in the installation speed, and the same is not coincidental.
According to Mishaal Rahman and a user "Moshe," the update may have been installed faster this time because the Pixels now use Tensor's mid cores to boost the update process. This was reported from a Pixel 8 the installation on our Pixel 6 was also blazing fast unlike prior betas.
Quarantined Apps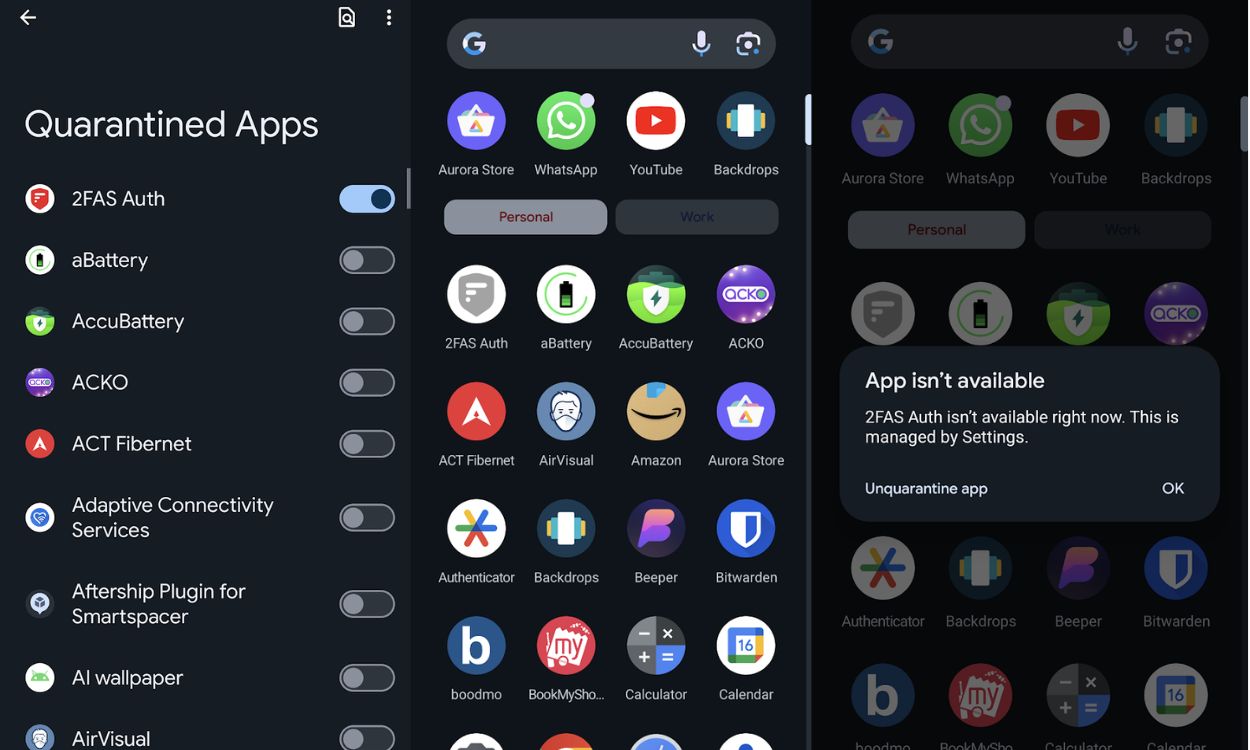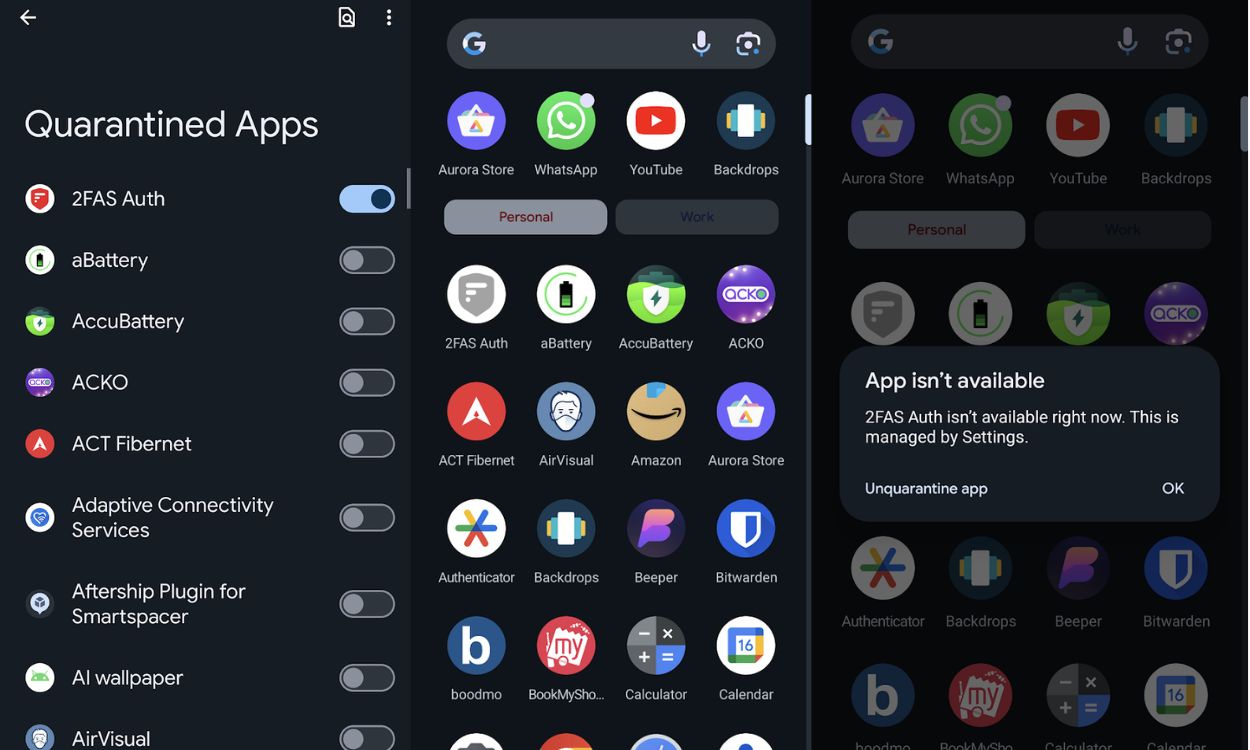 Users can now "Quarantine" apps by going to the Quarantine Apps section in the Developer Options. Toggling on apps in the same menu stops them from opening, which doesn't exactly explain why this feature exists in the first place. We should hear more about this as more details about the builds are revealed.
Turn Off "At a Glance" For Good!
A huge addition that's coming soon to the Pixel Launcher is the ability to get rid of the At a Glance widget from the home screen. This was a much-requested feature and Google has finally listened to the requests from people in this new Android 14 Beta update. If you, on the other hand, like At a Glance, you have to use Smartspacer, an app that improves At a Glance.
A New "Your Pixel is up to date" Screen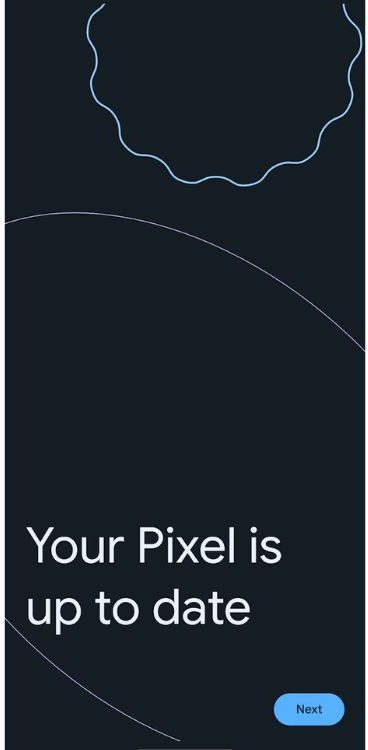 I was convinced that my phone had been wiped by the new update after this new screen flashed on my face. It turns out, it's just a new screen that Google has added as a replacement for the "Your phone was updated" pop-up.
Features "Coming Soon"
Remove Authenticator Unlock (Watch Unlock alternative for AOSP)
Bluetooth Quick Setting tile
Private Space (Probably a feature to hide apps)
Keyboard vibration in Settings
Notification Cooldown (May lower notification volume when an app spams notifications)
And that's all the features that are new and upcoming in the new Android 14 QPR2 Beta 1 update. Do let us know your thoughts about the same in the comments section below.
---
Load More