Google's At a Glance widget is great. It helps you plan your day ahead by displaying events from your Calendar, keeps track of your connected devices, shows the date and weather info for the day, displays alerts for natural disasters and parcel deliveries, and a lot more things. And while a general user may already consider it plenty feature-rich, At a Glance is actually pretty limited. Limited in the number of things it can display, in the number of third-party apps you can connect, and overall in customizations and the number of complications you can have at once. That's where Smartspacer comes in. It's an app that extends the default At a Glance and makes it more customizable.
What is Smartspacer?
Smartspacer is Google's At a Glance on steroids. It's an open-source app developed by Kieron Quinn that enables tons of customizations in Google's At a Glance widget on Pixels and regular Android devices. It does so by exploiting an option in Google's Smartspace service where it overrides the Smartspacer service instead of the default At a Glance right after restarting the System UI. The best part is, it doesn't require root.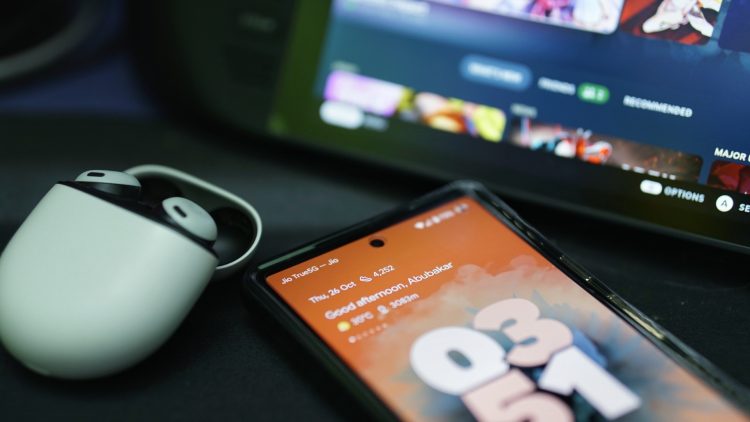 In layman's terms, users can have extended customizations, widgets, and alerts right at their glance without any limitations. The app also has a plugin section to feed the data to Smartspace including data from Amazon, Uber, Tasker, and lots more.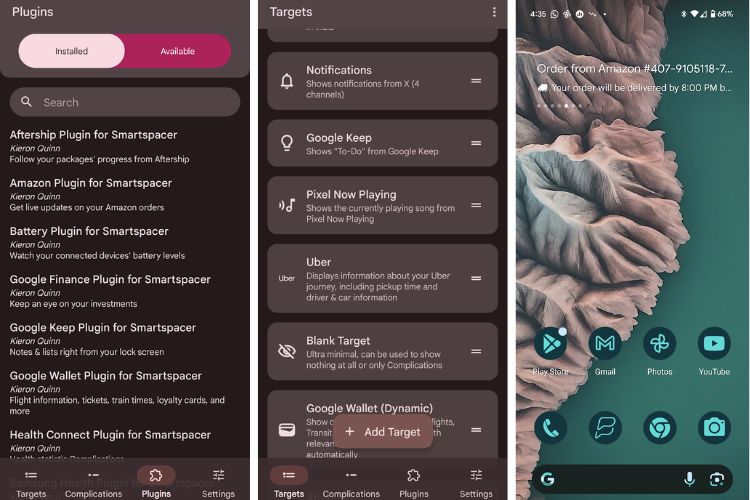 In Smartspacer, there are tons of targets and complications. The former is the main information that sits on the top like the main At a Glance widget that shows all info, while complications are additional information such as the battery of a particular connected device, or steps info from Health Connect. If you do not get it, the above image should make it clear.
How Smartspacer Improves At a Glance Widget
The default implementation of At a Glance is quite limited, at least for the set of apps and in my region. The customize option of the default At a Glance has lots of options but I've only been able to use or see a few options appear such as Torch, Connected Devices, and Bedtime. Features such as Parcel Delivery, Fitness, Food, and Household orders have never worked, at least for me, for whatever reason. As someone who has longed for Assisted Calling to land on Pixels in the sub-continent, At a Glance's further limitations have made the Pixel experience far less enjoyable. Well, not anymore.
Plugins and Complications
Smartspacer uses Plugins which can be used in Targets and Compilations. As of writing this, there are a total of 20 plugins users can download; some of the popular ones include Amazon, Uber, Google Keep, and Health Connect. The plugins too are open-source and are installable directly in the app from the repository.
Once installed, users will have to add them as a Target or Complication and move them in the list to set where they appear. Beyond this, most widgets don't require additional attention except for the Amazon widget which requires you to sign in for it to start displaying your order statuses.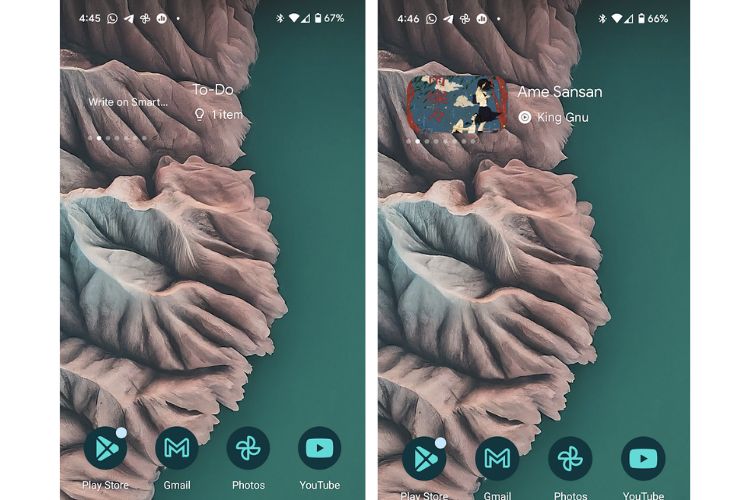 The Google Keep widget allows you to select one of your notes and displays it all the time as a page in At a Glance. Similarly, you have the Music target which shows the current track that's being played. You can also have Notifications as a target where you can select notifications from a specific app to be displayed as a page in At a Glance.
Some of the plugins that I've been using are Greeting, Music, Amazon Deliveries, Health Connect, Samsung Health, Google Keep, and Notifications for X (Twitter), and they all work flawlessly. The setup is easy but it'll take you some time to have things exactly where you want them to be.
I love the Battery complication as it shows the battery percentage of my Pixel Buds Pro directly on the home screen. This eliminates the need of having the Pixel Battery Widget and I end up having more space on my home screen for a cleaner look. Some of the other Targets and Complications I use are Time remaining to Sunset, Steps, Distance Walked, Current Weather, and Google Finance.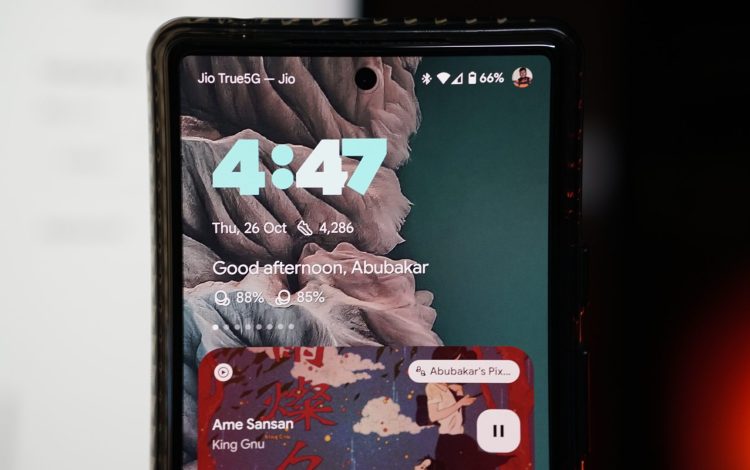 One Issue with Smartspacer (Rather Android)
While Smartspacer doesn't require root but Shizuku (And only for enabling Enhanced Mode for more features), one major issue with it, or rather due to Android's limitation, is that you'll need to enable it each time you restart your device or when the app updates. Although it takes only a few steps to start Shizuku, it could be a hassle for people. For those unaware, Enhanced Mode is especially great on Pixels as it allows Smartspacer to integrate on the Pixel launcher and on the lock screen.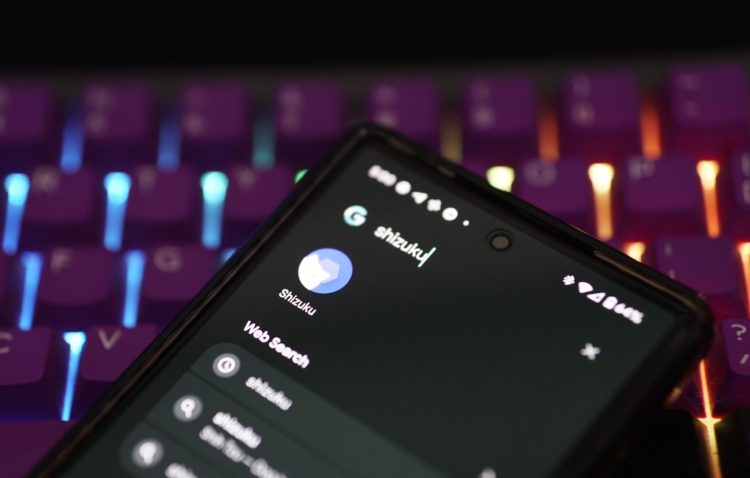 Overall, Smartspacer is a really neat app, and it's what Google's At a Glance widget should have always been. If it seems exciting to you and if you'd like to request new plugins, you can do so by opening an issue on the project's official GitHub repository. You can also join its official Discord server to stay updated.
---
Load More