If you look at the top of your Apple Watch's dial, chances are you'll see at least one icon up there, including the infamous 'red dot on Apple Watch'. However, while there are a bunch of icons that the Apple Watch displays on the dial, there are a lot more in places like the Control Center. So if you're just as confused about them as I was when I first started using the Apple Watch, here is your definitive guide to all Apple Watch icon meanings.
Note: These icons can be found in watchOS 9, the latest software for Apple Watch.
All Apple Watch Icon Meanings (2022)
In this article, we have discussed the meaning of all Apple Watch icons that you can find in watchOS 8. You can use the table of content below to see a list of all the icon names. You can also a click on a name to move to its corresponding position in the article:
Status Icons
1. Red Dot Icon

This icon signifies that there are unread notifications on your Apple Watch. Swipe down from the top to access the Notification Center to view them. From within an app, you can long press on the top edge of the screen and then swipe down to get to the Notification Center.
2. Charging Icon
The green flash icon on Apple Watch shows that your Apple Watch is currently charging on its dock.
3. Low Battery Icon

If you're seeing a red flash icon on your Watch, it means the Apple Watch battery is low. Place your watch on the supplied charging cradle to recharge the battery. Also check out our guide on how you can improve battery life on Apple Watch series 6, if you are seeing this icon more than you would like.
4. Lock Icon

The lock icon appears when your Apple Watch has been locked with a passcode. This happens automatically when you take your watch off your wrist. However, if you have disabled wrist detection, you can lock your Apple Watch from the Control Center.
To unlock, you will have to enter the passcode you set.
5. Water Lock Icon
This icon only appears in Apple Watch Series 2 and above. It appears when the Water Lock mode is turned on from the Control Center. With this mode, the Apple Watch doesn't respond to touches in order to prevent accidental touches from exposure to water.
To unlock your watch from this mode, rotate the Digital Crown until you hear a series of beeps. This sound also helps clear out water from the Apple Watch's speakers.
Note: If you want to remove water from your iPhone's speaker, click on the link to follow our guide.
6. Do Not Disturb Icon

The moon icon shows up when Do Not Disturb has been turned on. When you see this icon, it means that calls and alerts will not make a sound or light up the screen. However, the Apple Watch will still ring your alarms.
7. Airplane Mode Icon
This icon appears when Airplane Mode is enabled on the Apple Watch. You will not have access to wireless features of the watch, but non wireless functionality remains available.
8. Theater Mode Icon

This icons signifies that Theater Mode is enabled. In this mode, the Apple Watch screen doesn't light up when you receive notifications, and Always on Display is turned off.
The mode is meant to be used in movie theaters in order to not be a distraction, but I've found it to be quite helpful if you're sleeping with your watch on your wrist.
9. Workout Icon

This icon appears when you have a workout in progress. You can tap on this icon to go to the workout tracking screen in order to pause/end the workout.
10. No Cellular Network Icon

This icon appears if your Apple Watch (GPS + Cellular) has lost its connection to the cellular network.
11. iPhone Disconnected Icon
This icon appears if your Apple Watch has gotten disconnected from the iPhone it is paired with. Try moving the devices closer together, turning off Airplane Mode if it's enabled, or restarting your watch.
12. iPhone Connected Icon

This icon appears in the Control Center while your iPhone is connected to the Apple Watch.
13. Location Indicator
The location indicator shows up when an app has used or is using your location on the Watch. Do note that this indicator also shows up if you're using a watch face that needs access to your location for providing information such as weather details.
14. WiFi Icon
This icon appears when the Apple Watch is connected to a WiFi network.
15. Wireless Activity Icon
The Wireless Activity icon shows up when a wireless activity is taking place, or an active process is happening.
16. Mic Icon

watchOS 7 brings a new mic icon that's orange in color. This shows up when your Watch is listening to audio. The mic icon will pop up when you're talking to Siri, recording a voice memo, or when the Apple Watch is using the mic for other features such as handwash detection and walkie-talkie.
17. LTE Icon
If you're using a cellular Apple Watch, the LTE icon will show up to signify the signal strength.
18. Now Playing Icon

The Now Playing icon shows up when there is music playing on your Apple Watch, or on your iPhone. You can tap on this icon to open the Now Playing app and control playback of media.
19. Call Icon

When you're on a phone call, either on your iPhone or via the Apple Watch, this icon shows up. You can tap on this icon to get to the call screen.
20. Maps Icon
The Maps icon shows up on the Apple Watch when the Apple Maps app is being used to provide directions.
21. Navigation Icon

The navigation icon shows up on the Apple Watch if a third party maps app is providing directions on the watch.
22. Walkie Talkie Icon

The walkie talkie icon shows up on the Apple Watch when you've enabled Walkie Talkie mode on your watch. The icon signifies that your contacts can contact you via Walkie Talkie.
23. Car Icon

This icon shows up when the 'Driving' focus mode is enabled on your iPhone. Focus modes sync across all your Apple devices automatically.
24. Low Power Mode Icon (Yellow Circle)
If you see a yellow circle on top of your watch face, it signifies that the Apple Watch Low Power Mode is turned on. You can turn this off from the Control Center or by heading into the battery settings for your watch.
Control Center and App Icons
25. Cellular Icon

This icon enables or disables the cellular connection on Apple Watches with eSIM capability.
26. WiFi Icon

Tapping on this icon toggles WiFi on the Apple Watch.
27. Ping iPhone

This icon is meant to help find your paired iPhone. Tapping on this makes your iPhone beep loudly so you can locate it.
Pro-tip: You can long press on this icon to make your iPhone flash its LED while making the sound, making it easier to find in a dark room.
28. Battery Percentage

This icon shows the current battery percentage on your Apple Watch. Moreover, tapping on this icon brings up the option to put your watch on 'Power Reserve'
29. Silent Mode

Tap on this icon to toggle Silent Mode on and off. The icon changes between a regular bell icon, and a crossed out bell icon to signify which mode the Apple Watch is in.
30. Flashlight

Turn on flashlight on your Apple Watch. There are three flashlight modes in the watch. You can choose between them by swiping across the screen.
31. AirPlay Icon

This icon lets you choose the audio output you want to use with your Apple Watch.
32. Sleep Mode Icon

The sleep mode icon (bed icon) on Apple Watch shows up in the Control Center and the Apple Watch face when your bedtime starts.
During bedtime, your Apple Watch turns off the Always on Display, and goes into Do Not Disturb mode. You can set up sleep detection on your Apple Watch to track your sleep every night and be woken with an alarm at the time of your choosing.
33. Schooltime Icon

The Schooltime icon is present in the Control Center on the Apple Watch. When Schooltime is enabled, the icon has a yellow color, and the watch's features are limited to prevent distractions during school hours.
The feature is aimed at kids and can be scheduled by parents if they set up their kid's Apple Watch with the Family Setup feature on their iPhone. It can also be toggled using the Control Center.
34. Personal Focus Mode Icon
This icon shows up when you enable the "Personal" Focus Mode on your Apple Watch, or any of your Apple devices. It will show up on your Apple Watch face, as well as within the control center.
35. Work Focus Mode Icon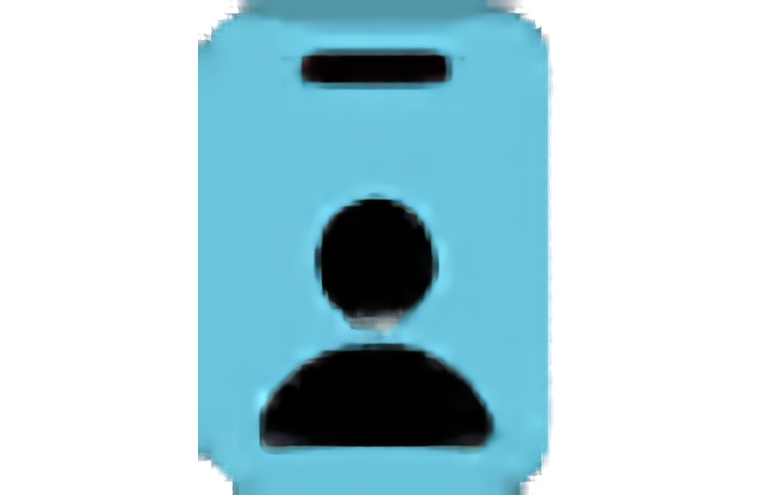 Similar to the Personal icon, the Work icon shows up when you enable the "Work" focus mode on your Apple Watch or any of your Apple devices. The icon shows up on both the Apple Watch face as well as within the control center.
Get to Know Your Apple Watch Better
Those were all of the icons and symbols you might see in watchOS 9 on your Apple Watch. While a lot of these icons are self-explanatory, some of them are a tad bit more confusing than one would want. Hopefully, this article has helped you understand the meaning of various Apple Watch icons and symbols. If I missed out on any icon, let me know in the comments and I will definitely add it to the list.