The Apple Watch is a feature-rich smartwatch and while most of its features are essentials, such as notifications, calling, ECG and more, there are some features that aren't essential, but are definitely amazing to have. Walkie-talkie is one of these features that I've started to love using on my Apple Watch Series 5 all the time. However, setting it up isn't the most straight-forward thing and people have a bunch of doubts about it, so today I'm going to help you set-up and use walkie-talkie on your Apple Watch.
What is Walkie-talkie Anyway?
First up, let's take a quick look at what this feature is and why you might like to use it. As the name suggests, the feature behaves like a walkie-talkie, except instead of connecting peer-to-peer, it goes over the internet. This means that while regular walkie-talkies have short ranges of communication, this feature can work across the world as long as both you and the receiver are connected to the internet.
It's useful when you want to get in touch with someone regarding something that's not long enough to be a phone call, but still urgent enough to not be a simple text message. Walkie Talkie is built-in on the Apple Watch so you don't need to worry about installing a third party Apple Watch app just to use this feature.
How to Use Walkie-Talkie on Apple Watch
Launch the Walkie-Talkie app on your Apple Watch.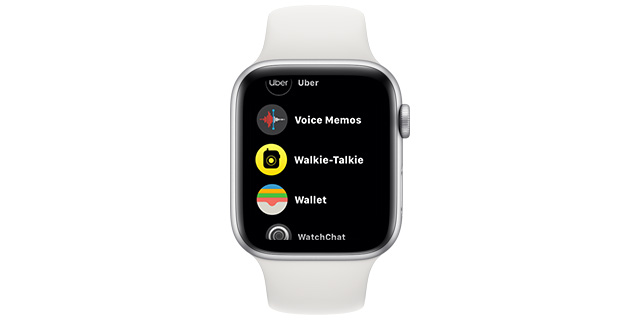 Enable the toggle next to 'Walkie-Talkie'.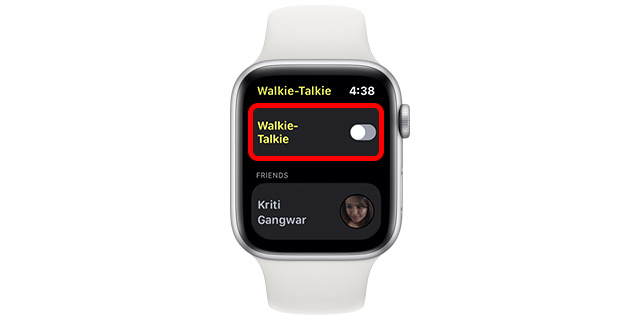 Now, tap on 'Add Friends' and invite the person you wish to talk with. You only need to invite a contact once. After that, assuming they accept the invitation, you can contact them anytime.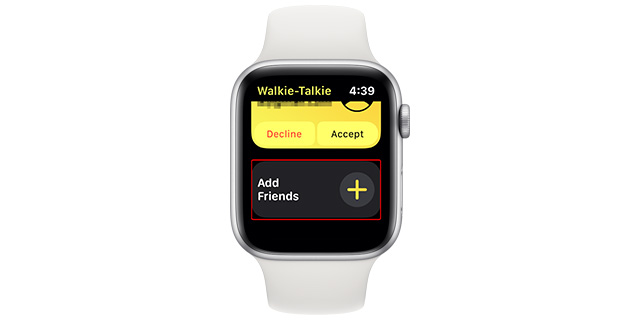 Once the contact accepts your invite, you will see their name like this in the Walkie-Talkie app. Tap on their name and then press and hold to speak your message.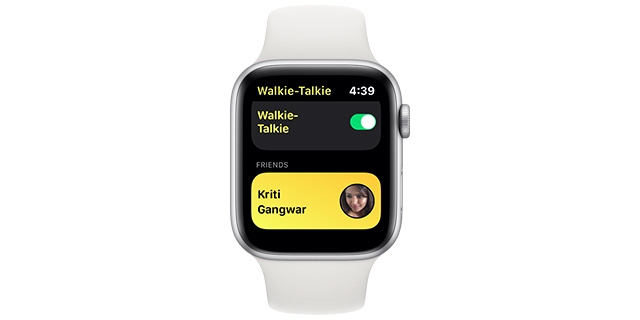 How to Accept Walkie-Talkie Invites
If someone has invited you to connect with them on Walkie-Talkie, you will first need to accept their invite. You can do that by launching the Walkie-Talkie app, and tapping 'Accept' on the invite as shown below.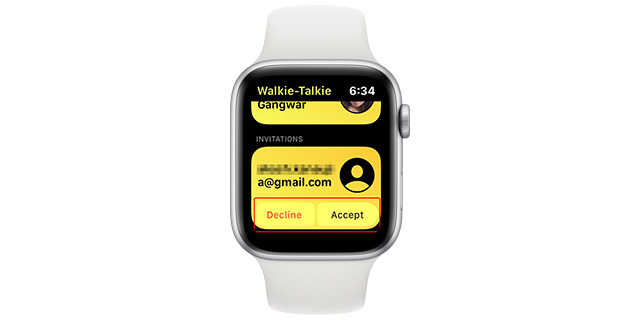 How to Enable/ Disable Walkie-Talkie
Once you've set up Walkie-Talkie and invited your contacts, anyone can reach you on Walkie-Talkie at any time. While in some situations this is useful, it's not so great if you're say, at work, and suddenly a voice starts coming from your watch. So it's better to disable Walkie-Talkie when you don't wish to be disturbed.
To enable or disable walkie talkie, just open the control center and tap on the Walkie Talkie icon. The icon turns yellow when Walkie-Talkie is on, and grey when the feature is off.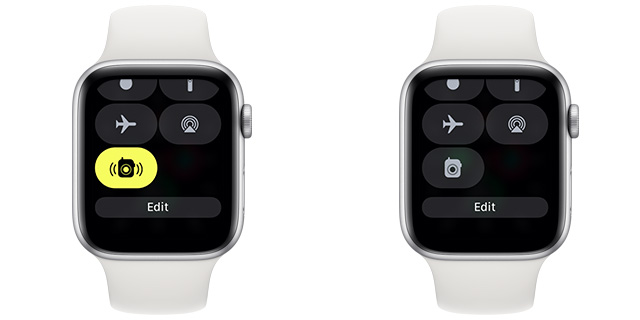 Use Walkie-Talkie on Your Apple Watch
The Walkie-Talkie feature in Apple Watch is something I use a lot for quick short bursts of communication. For some reason, when you first send an invite, it sometimes messes it up and doesn't show the new contact, but it automatically got fixed for me in around an hour. So if you face that same issue, just be patient, or try restarting your watch. Other than that, I have tried to cover everything about the walkie-talkie feature in this article but if you think I missed out on something, do let me know in the comments and I'll add that as well.