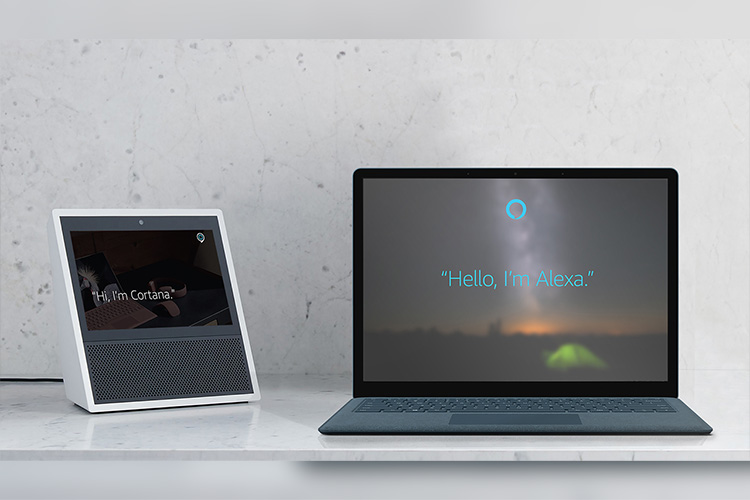 Taking everyone by surprise, the integration of one of the most-popular voice assistants, Amazon Alexa with Microsoft Cortana was announced last year. And now, it appears like the integration is gearing up for prime time by offering more users (only in the U.S) the chance to test it out thoroughly before it starts rolling out later this year.
The Redmond giant has already once shown how Cortana and Alexa will be interoperable on Echo smart speakers and Windows 10 PCs respectively at its Build 2018 conference in May. So, we have a basic idea of how the integration is going to work, but Microsoft has now elaborated that Cortana and Alexa will be available as skills on each platform.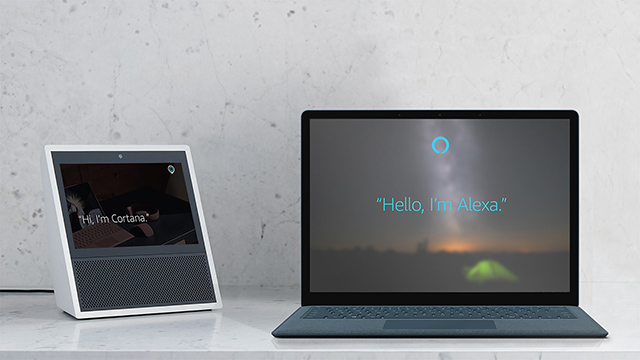 To access Alexa on Cortana-backed devices and vice-versa, you will have to get the skills to work by summoning each of them (and logging in your Microsoft or Amazon accounts) via the following commands:
You will have to say 'Alexa, open Cortana' to your Echo speaker and 'Hey Cortana, open Alexa' to your Windows 10 PCs or Harman Kardon Evoke to access the voice assistants.
Microsoft talks about the aim behind the integration in an official blog post, saying that:
The goal is to have two integrated digital assistants who can carry out tasks across different dimensions of daily life — at home or work, and on whatever device is most convenient. Currently, Cortana and Alexa can each be enabled as a skill on the other.
Once you're set up, you'll have access to your Windows and Office-specific features even via an Echo speaker, along with the thousands of Alexa skills via your Windows 10 PC. It will be a smooth ride, except that you'll need to say those unusual commands each time you want to access either of them.
The Redmond giant further adds that features like streaming music and alarms aren't yet available in preview but will be integrated over time. If you decide to test this integration then you will be one of the few early users to access new features. So, are you excited to try out Alexa on your Windows 10 PC? Let us know in the comments below.
---