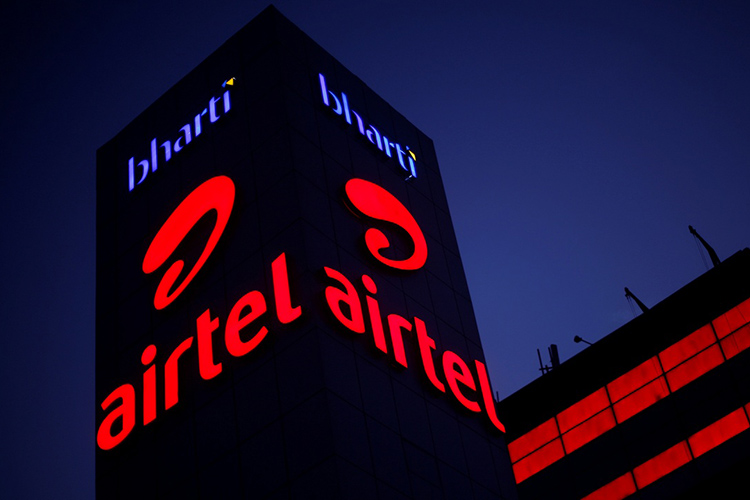 While network providers might be offering hefty discounts and lucrative deals to mobile internet users, broadband users won't be left disappointed for long. As per recent reports, Airtel is offering up to 20 percent off for its subscribers, as a response to the imminent entry of Reliance Jio in this space.
Airtel is offering the discount for broadband subscribers buying its monthly plans for a year. On the other hand, subscribers selecting monthly plans for six months are offered a 15 percent discount.
Airtel broadband services deliver internet speeds up to 300Mbps, which is exceptionally fast. Additionally, the company also offers an Amazon Prime membership in select plans to sweeten the deal.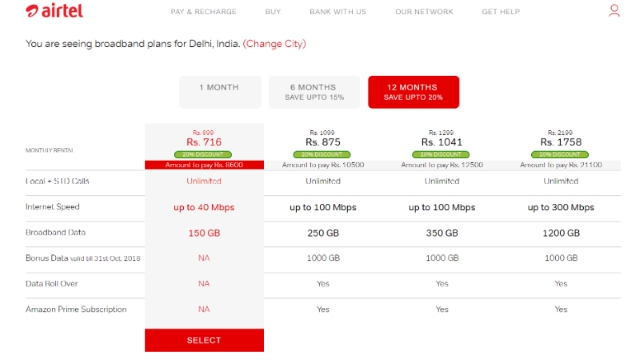 With the new change, the 300Mbps plan that comes at a monthly charge of Rs. 2,199 and includes 1200GB of FUP limit as well as unlimited voice calls and Amazon Prime subscription can be availed for as low as Rs. 1,758 a month when opted for a year. The same plan can also be availed for six months at a monthly charge of Rs. 1,866. Identical discount percentages are available with Rs. 899, Rs. 1,099, and Rs. 1,299 monthly plans in the Delhi circle.
It is believed that the discounts are apparently aimed at retaining the existing subscriber base and attract new subscribers ahead of the public launch of Reliance Jio's Jio Fiber fixed-line broadband services. The Jio Fiber is expected to offer 100Mbps of broadband connectivity in addition to unlimited voice calls and Jio TV access at a monthly charge of less than Rs. 1,000, which certainly sounds like trouble for Airtel and other ISPs in the country.
The aforementioned deals are live across all the circles where the operator offers its broadband service. You can check out Airtel's official website to choose your options as well.
---