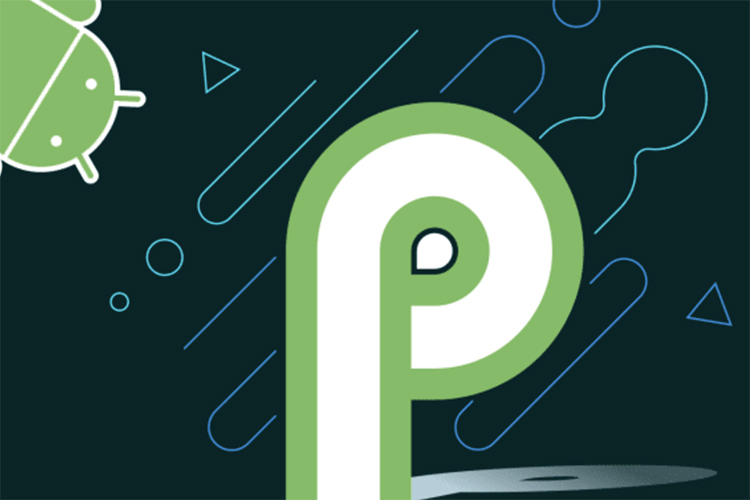 Google kicked off the I/O 2018 conference with some major announcements about the next version of Android. In a first, Google opened Android P beta testing before the official launch for non-Google devices and introduced several new features meant to give your smartphone a dose of brilliance.
Google is relying heavily on device-based machine learning to help your smartphone predict what you desire, even before you've made a command. Google is adding to a lot of contextual features already present in Assistant with Android P, and bringing a major visual overhaul that builds on the Material Design that it created a few years ago.
Here's a recap of the major Android P highlights announced yesterday at the Google I/O event:
1. New Gesture-Based Navigation
The most easily discernible and, possibly the biggest change in terms of functionality is the new navigation bar introduced as part of the Android P beta. Now, instead of the three buttons for Back, Home, and Recents, you get a pill-shaped Home Button – the back button pops up only where it is required.
To see the recently opened apps, you swipe up once. Swiping up once again opens up the app drawer. Google has also added the "Recents scrub" which lets you cycle between open apps by dragging the home button left or right. In order to enjoy the feature, it must be turned on from Settings.
Learn more about the new navigation feature on Android P in Beebom's full coverage. In case you're wondering how to use Split Screen on Android P without the Recents button, here's the solution.
2. Adaptive Battery
Our smartphones now have to process much more than they did a few years ago. There's ceaseless web browsing at 4G speeds and soon at 5G, nearly continuous gaming or media playback, and many apps running simultaneously. To counter this, Google has introduced Adaptive Battery which uses artificial intelligence to improve battery backup.
With technology from DeepMind, the Adaptive Battery feature on Android P prioritizes apps based on your preferences. The feature identifies your usage patterns and optimizes resources management to ensure a long-lasting battery life. Google's plans to use AI to make your phone's battery last longer involves giving full performance to the apps that you use the most.
3. App Actions & Slices
Google is building Android around predictive features to reduce the efforts you need to put in order to achieve something. With Android P, Google is trying to predict users' next steps and prompt them to perform certain actions without opening the relevant apps.
Starting Android P, smartphones will record your usage patterns to suggest actions based on these patterns. These features will be available throughout the OS, including launcher and the Search app.
Android has also added Slices to the latest Android version, and the feature will let you interact with an app without even opening it, like within Google Assistant, for example. These interactions will show suggestions based on your most common actions. Continue reading more about App Actions and Slices here.
4. Adaptive Brightness
Google recognizes the hiccups in display brightness fluctuations in spite of automatic adjustments. To remedy this, Google will now be using AI – like in everything else – with an attempt to improve how auto brightness (err.. Adaptive Brightness) performs on Android P.
Like most other AI features, Adaptive Brightness will learn your app usage habits and take into account factors such as ambient lighting, time of the day, and possibly, your location too to show you the best possible picture. Google claims that AI delivers perfect brightness levels in any given condition.
5. Improved Notifications
Android P is also getting better at managing notifications and alerts. Firstly, Google is addressing that no one likes a constantly hissing phone. This is why the next Android version brings a Manage Notifications feature which is another way of controlling how and when you receive notifications.
Google also announced that notifications from a single app will now be bundled into a group and shown to you only a few times during the day in the form of a digest such as for YouTube.
As in previous versions of Android, you can also swipe down on the fingerprint sensor to open the notifications tray.
6. Android Dashboard
Addressing the negative impact of technology and passive consumption of data, Google announced the Android Dashboard feature which will soon arrive on Android P. The feature, which is not present in the Android P Beta, is designed to help you designate when and how you want to use the apps.
Once you complete the number of hours set for a specific app, the app's icon will turn gray, reminding you to take time off and engage in something else. Apps with grayed-out icons can be used but it requires you to jump into settings and disable your limits for the app.
Likewise, you'll be reminded when you're spending to much time replying emails or watching videos.
7. DND "Shush" and Wind Down Mode
DND Shush is part of the improved "Do Not Disturb" Feature on Android P. You will be able to enter the DND mode by simply turning the phone's face downward, when it's already lying face up on a flat surface. The feature also gives you the ability to create Starred contacts and only alerts from these will break through the DND mode.
A more compelling feature part of Google's Digital Wellbeing initiative is the Wind Down Mode. This mode is specially designed to help you not engage with your smartphone before sleeping and it achieves this by moving the phone from color to grayscale when the time expires. It's a neat way of reminding the user of priorities in life.
Removing colours from the screen reduces the stimuli and lets your brain tune off with more ease. Shush, Wind Down Mode, and other DND features introduced in Android P are part of Google's major effort to curb smartphone addiction, as revealed by the company on stage yesterday night.
8. Ringer Settings
It happens so often that we wonder what took Google so long. No longer will you have to deal with loud music or videos when you try to control the volume of media but end up adjusting the ringer instead. With Android P, the OS defaults to media volume when you hit the buttons.
But users will get a new toggle to switch between silent, vibrate only, and ringer modes for notifications. Alternatively, users will also be able to press Volume up and Power buttons and the ringer will be shifted to the vibrate mode.
9. Google Assistant
Google's smart assistant is also getting smarter with Android P. First of all, it is getting better at conversations and will now be able to engage in follow-ups during conversations. Google also demoed its capabilities by making the Assistant make calls on your behalf, which is simply amazing.
It's hard to believe but Google Assistant will soon be able to make calls to help you avoid awkward conversations when booking appointments or making reservations. The Assistant is also getting a new skill which will help you teach your kids the importance of saying "Please" and will even help you order food from your favorite cafe or restaurant soon.
Of course, Google has added a lot more to Assistant on Android and other compatible devices, which now includes the JBL Link Sound Bar.
Bonus: Android P Beta
Beside announcing these features, Google also rolled out Android P beta for almost a dozen smartphones from a series of companies other than Google. You can find out if your device is one of the eligible ones on this page.
Once you sign up, you will receive an OTA update for Android P beta but you can also flash the OS if you want to experience it like on a new device. Check out the download links on this page.
---