Google announced the Android P Beta on stage today at Google I/O and the next flavor of the company's mobile OS is looking quite fabulous. Apart from a plethora of features introduced with the new Android P Developer Preview 2, Google has also brought about a new way to navigate through your system with Gesture Navigation. Google is doing away with its conventional three-button navigation bar (not completely) and has now added a pill-shaped home button instead in Android P. So, would you like to try it on your Android P device? Well then, read on, as we show you how to enable gesture navigation in Android P:
How to Enable Gesture Navigation in Android P
Note: I tested the following method on my Google Pixel 2 XL running Android P Developer Preview 2. The method should remain the same for all other devices running Android P Developer Preview 2.
1. Head over to Settings -> System -> Gestures.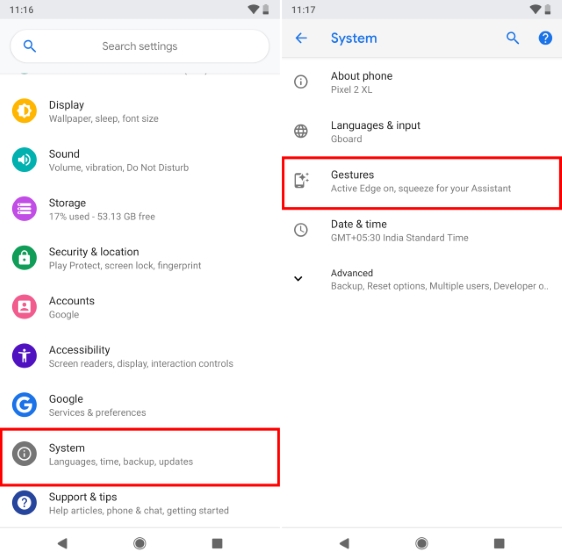 2. Here, you'll find an option for "Swipe up on Home button". Tap on that.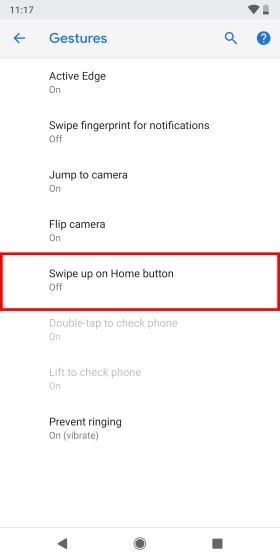 3. Now, just enable the toggle next to Swipe up on Home button as shown below: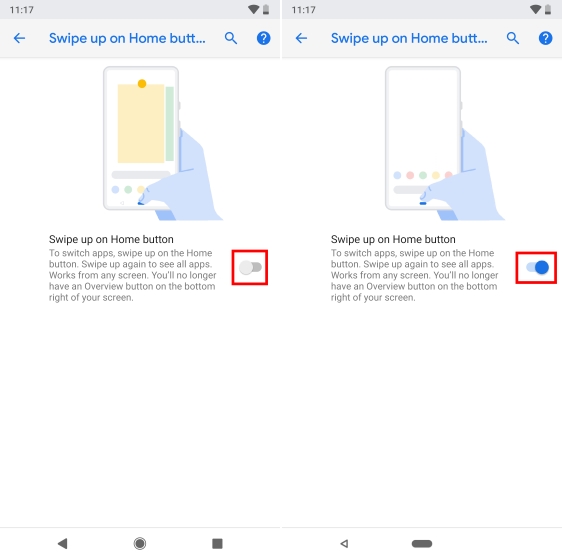 4. And that's it. The navigation bar should now be changed into the new Gesture Navigation.

Now that you've enabled the new gesture-based navigation on your Android P device, you can use it to interact easily with your device. Simply swipe up on the pill icon to enter the multitasking view, and drag the pill icon right and left to browse through all the recent apps on your device. You can also check out our detailed guide on how to use gesture navigation in Android P.
SEE ALSO: Android P Gets New Gesture-Based Navigation, And It's Not All That Great
Enjoy Gestures Navigation on Android P Devices
Despite being controversial, the new gesture navigation on Android P Developer Preview 2 certainly brings a fresh way of navigating through your device. It is focused on easy switching between recent apps and allows the user to be more productive. Plus, it's fun at the same time. While I do wish Google would have come up with an alternative method to remove the nav bar in itself to give more screen space, the gesture navigation is still pretty darn good. But what do you think? Share with us your thoughts about the new gesture navigation in the comments down below.