Yahoo Pipes, a web application that let users mash together content from different parts of the web and streamline it into a single feed, has officially shut down its doors. Yahoo Pipes, just like Google Reader, didn't gave Tech giants a good reason to continue operations, apart from a few bunch of people who love tinkering with feeds and ultimately is coming to a closure.
What is Yahoo Pipes?
Yahoo Pipes was launched into Beta in February 2007, identifying itself with a mission to 'Rewire the Web'. It was one of the earliest app that provided API's for everyone wrapped in a visual, drag-and-drop interface. It was an innovative tool, that let users aggregate, mashup data and filter it as per their own needs, giving them their own refined consumable data. These were known as pipes and could be shared with the community, something similar to 'IFTTT Recipes'.
Yahoo! have recently announced the shutting down of Yahoo Pipes, Yahoo Maps and some other products and services, to "focus our efforts on core Yahoo product experiences". Yahoo Pipes will be officially closed on August 30 2015. Existing users of Yahoo Pipes could backup their pipes only before September 30. For instructions regarding backing up of your Yahoo Pipes, the steps are given at the platform's blog.
10 Best Yahoo Pipes Alternatives
For Yahoo Pipes enthusiasts, there needs to be some life after pipes. People are quickly flocking towards Yahoo Pipes Alternatives and we will hep you find some of the best out there. Everyone used Yahoo Pipes for some or other purpose and there was no one-size-fits-all solution to it. So, these alternatives will also vary in their offerings, catering to all the sets of Yahoo Pipes users.
NOTE: Some of these tools needs to be hosted on your own server or a virtual private server for their working, since not all of these tools provide a Visual drag-and-drop interface like Yahoo Pipes.
1. IFTTT Combined with Feedly Pro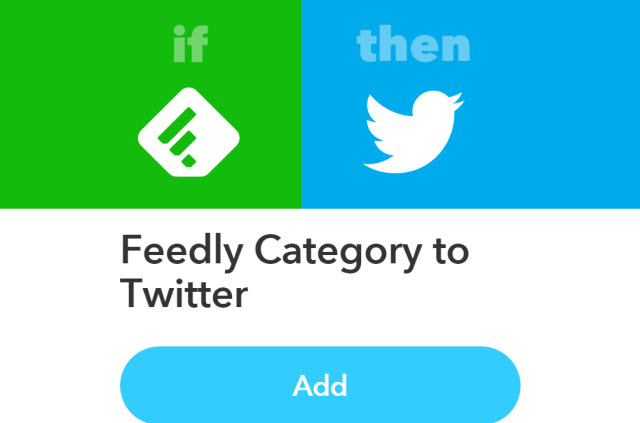 For many of the Yahoo Pipes users, it was all about streamlining data from across the web, filtering them and sharing on different social networks. If sharing of your personalized feeds is what Yahoo Pipes was serving you with, IFTTT combined with Feedly Pro will be your best bet. IFTTT does somewhat gets its inspiration from Yahoo Pipes, as it lets users congregate data from across the web and using 'Recipes', they can trigger some other task or action.
Feedly Pro is recommended, as it provides you with more platforms to share data with, including Buffer, LinkedIn Hootsuite and Zapier, in addition to Twitter and Facebook. Feedly Pro would also help you streamline alters from Google Alters and Craigslist for certain keywords. IFTTT combined with Feedly Pro is the only functional alternative to Yahoo Pipes, if sharing of your personalized feed is of your major interest.
Pricing: Free for IFTTT, $3.75/month for Feedly Pro.
2. Kimono Labs
Kimono Labs is an amazing web application that easily ousts Yahoo Pipes or any other web aggregator for that matter. You must see this tool in action to realize the possibilities with it. Kimono Labs allows users to painlessly turn websites into personalized API feeds, which can be exported in JSON/CSV/RSS or even turned into a mobile app! The patterned structure of extracting data from a website, makes it easy for end users to filter out data visually within a few minutes.
While creating your API, you can also set the time limit after which the tool should crawl the website for further updates. These API's are publicly hosted on a cloud network and are shared with the community of Kimono Labs. You can also personalize your Kimono Labs generated mobile phone app to stay updated with the things that you care. Although there does exist an Enterprise plan, the Free plan should suffice daily individual users.
Pricing: Free Plan
Visit Website
3. Zapier
Zapier is an enterprise level alternative to Yahoo Pipes. Although Zapier is a lot similar to IFTTT in its operations, it goes way beyond IFTTT, and has a professional edge over other tools. Zapier is great for organizations to create 'Zaps' or an action-reaction based scheduling using over 400 different third-party applications. You can easily streamline data from different websites, filter them and choose to publish it to social networks or choose to save them on your cloud storage.
Zapier gets more powerful with its premium plans, which lets you create and manage more Zaps and perform more tasks per month. Zapier makes it easier to integrate different tools and create automated tasks when certain events are triggered. A business-level alternative to Yahoo Pipes is what Zapier is all about.
Pricing: Free (5 Zap), Basic ($20/mo for 20 Zaps), Business ($50/mo for 50 Zaps), Business Plus ($75/mo for 75 Zaps), Infrastructure ($125/mo for 125 Zaps).
4. Pipe2py
This is a good alternative to Yahoo Pipes for those who have worked previously with Github, Python scripts and deploying them on a private server or a virtual private server. This tool compiles your Yahoo Pipes and generates a Python script that could be hosted on your private server or even on Google App Engine. The JSON output of your Yahoo Pipes could be obtained easily through this free app available on Github.
Working around with this tool does get a bit complicated given the lack of a visual GUI, although the process is pretty easy if you follow the steps outlined on the tool's Github page.
Pricing: Free
5. Workflow.is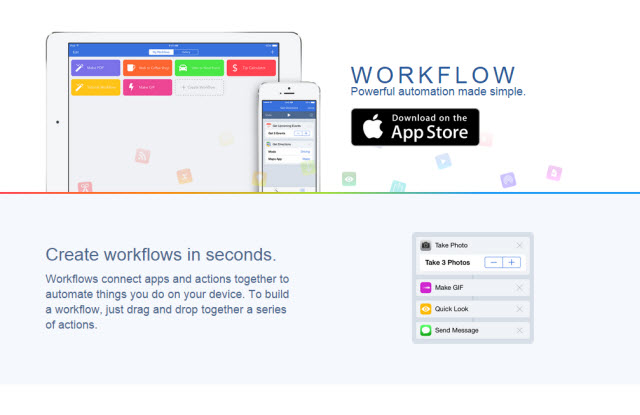 Workflow.is is a premium application available on the Apple play store. This app allows users to create their own custom 'Workflows' whose functionality is similar to Yahoo Pipes and IFTTT. Apps and actions are integrated together to automate your workflow. Collecting feeds, saving them to your cloud storage or sharing them on social media platforms is possible with this handy little mobile application.
More than 200 actions are supported by this tool, among which features the ability to scrawl webpages for extracting their RSS feeds and choosing to share them to your social media profiles. Advanced level workflows are possible with this tool, while only integrating of social tasks is possible in IFTTT. Built-in actions of your iOS could also be triggered easily using Workflow application.
Pricing: $2.99 on Apple App Store
6. ClickScript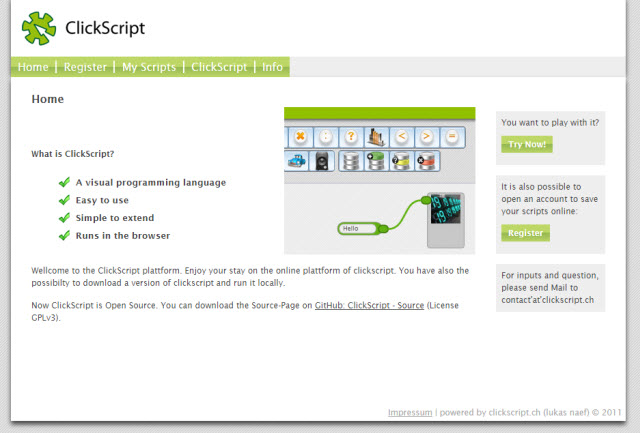 If Yahoo Pipes appealed to you because of its easy-to-use drag-and-drop Graphical interface, then ClickScript should definitely be of great interest to you. ClickScript is a simple tool that provides users with a drag-and-drop interface, very much like Yahoo Pipes. The tool is also open-source and is available for download from GitHub.
ClickScript is a visual programming from your browser, that provides you with a series of tasks and actions that could be easily interlinked through its drag-and-drop interface.
Pricing: Free
7. Superpipes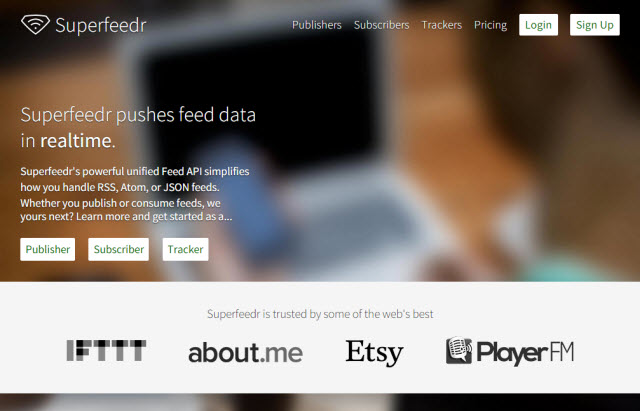 Superpipes is a free application hosted on GitHub that operates on the back of Superfeedr technology. This is the same technology that IFTTT uses and it uses Heroku to host your application. Using this tool gets a bit trickier if you aren't a Heroku Beta tester, as that is required to host Superpipes application on Heroku, the pay-as-you-go hosting service.
Superpipes is claimed as 'A Yahoo! Pipes equivalent built with Superfeedr, hosted on Heroku.' They foretold such a demise of Yahoo pipes and built this tool, just in case, you know. A very promising tool that makes use of powerful technology that is a perfect replica of Yahoo Pipes.
Pricing: Free
8. FeedsAPI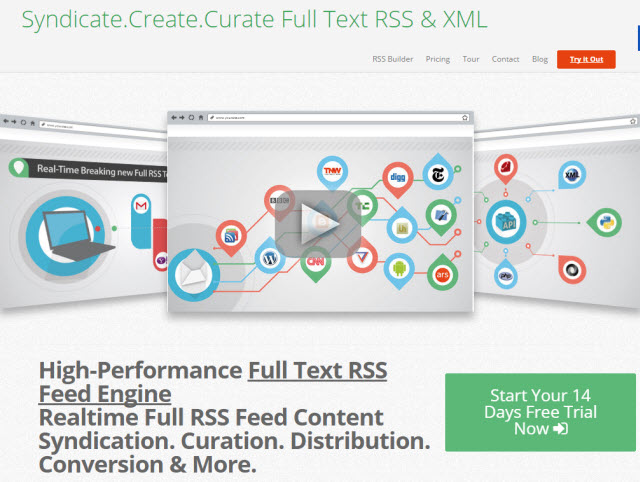 FeedsAPI is a premium alternative to Yahoo Pipes that lets you easily extract Full-text RSS feeds from different websites, customize those feeds and easily syndicate or distribute them to your preferred channels.
The tool is pretty impressive given that it allows turning static single HTML pages into RSS news feed and you can also choose to receive it through timely Emails, Evernote entry, Blog post, PDF or JSON file. The only drawback to this tool is no availability of a free solution whatsoever and you would be shelling out a minimum of $15/month to access their services.
Pricing: Hobby ($15/month), Standard ($79/month).
9. Dlvr.it
Dlvr.it is an amazing RSS feed delivery tool that offers both free and premium plans. You can easily aggregate feeds from different websites, sort and filter out those RSS feeds, mash-up several RSSS feeds into a single one, Append new content to a feed and share your aggregations across different social media networks.
Dlvr.it does a great job right from feed aggregation to its delivery on social media. Although the free version is pretty limited down on features, the Pro version is worth your attention if RSS feed aggregation and delivery was your important activity on Yahoo Pipes.
Pricing: Free (5 Feeds), Pro ($9.99/mo for 50 feeds), Ultimate ($19.99/mo for 125 feeds) and Agency ($149.99/mo for Unlimited feeds).
10. Huginn
Huginn is a tool that lets you build 'Agents', that do the work of performing automated tasks for you. This tool could scourge the internet for events and actions on behalf of you. The tool is available for free on GitHub and its developers promote it as 'Think of it as a hackable Yahoo! Pipes plus IFTTT on your own server.'
The tool is pretty famous among Yahoo Pipes' users and on GitHub. It is actually capable of doing everything that Yahoo Pipes and IFTTT are capable of doing for you. The tool could be easily deployed to your server, if you follow the documentation on their GitHub page. An active community behind its development and a well-documented procedure makes Huginn a must consider for all those Yahoo Pipes enthusiasts.
Pricing: Free
SEE ALSO: 10 Best Alternatives To Grooveshark 
So, we come to the end of the list of Best Yahoo Pipes alternatives. Do share your thoughts and comments regarding this tool and the shutting down of Yahoo Pipes below.