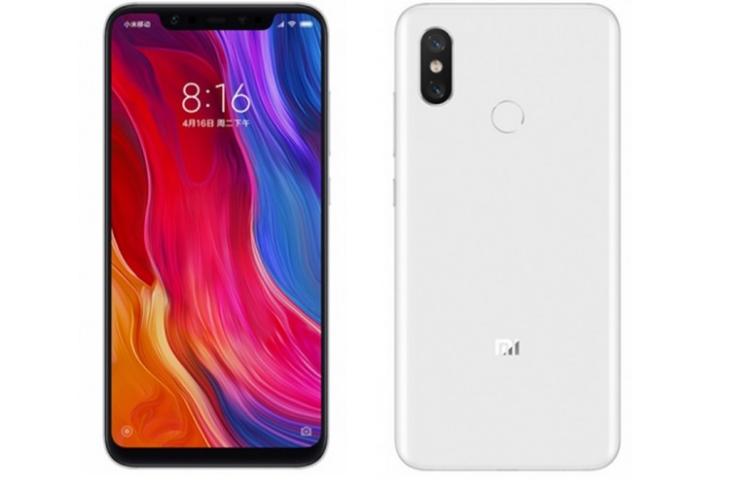 India is one of Xiaomi's biggest smartphone markets, yet the company has not launched a 'Mi' series flagship smartphone in the country after the Mi 5, except the Mi MIX and the Mi MIX 2. But that is about to change, as new reports suggest that Xiaomi is gearing up to launch the company's latest flagship, the Mi 8, in India very soon.
91Mobiles has received information from a Delhi-based smartphone dealer who claims that Xiaomi might launch the Mi 8 in India in the next few weeks. Retailers in Rajasthan, Delhi and Uttar Pradesh also confirmed that the Mi 8's arrival in India is imminent.
As per sources, the Mi 8 is expected to be priced under the Rs. 30,000 mark in India, which means the Mi 8 will go head-to-head against the likes of the OnePlus 6, the Asus Zenfone 5Z, the Honor 10 as well the Poco F1, the first smartphone from Xiaomi's Pocophone subsidiary which is set to be announced on August 22 next week. However, it is not clear which variants of the Mi 8 will arrive in the Indian market.
OnePlus Rivalry
But if the new report turns out to be true and the Mi 8 is indeed launched at a sub-Rs. 30,000 price point, the device could irreversibly change the dynamics of affordable flagship segment.
The Mi 8  has top-of-the-line hardware just like the OnePlus 6 and a very capable camera setup. The device features two 12-megapixel cameras on the rear side, one with a wide-angle f/1.8 sensor along with a telephoto lens with f/2.4 aperture, and has earned 105 points on DxOMark's photography scale.
The Mi 8's DxOMark score is on par with that of devices like the iPhone X, Pixel 2 XL and Galaxy S9, which certainly makes a solid statement about the Mi 8's imaging prowess. If Xiaomi does bring the Mi 8 to India in the upcoming weeks, it would be interesting to see how rivals adjust their strategy to compete with Xiaomi in the premium segment.