Alongside the constant inflow of new smartphones, Xiaomi is also launching a myriad of lifestyle products and other gadgets. The Chinese giant has today launched a new small backpack lineup, in a range of colors, for just 29 yuan (approx Rs 300) a pop.
The new Mi backpack is quite compact, measuring 34 x 22.5 x 13 cm and weighing in at just 165 grams. It has a 10-litre capacity that should be enough to hold at least your tablet computer, 11-inch laptops, cameras, accessories and other similar mid-sized items.
The size of these backpacks make them comfortable to lug around and Xiaomi says that you can even carry them inside another larger bag or suitcase.
The fabric used for making the Mi colorful backpacks is 100% polyester, which has been treated with water-repellent coating and makes it suitable for use even in rains. The backpacks don't have a bunch of pockets or zippers for you to put stuff around.
You get a main zipper with a single compartment for the tablet and another front zipper that can hold tiny stuff such as your keys, cosmetics or SD cards, if you're carrying a camera on you. This is the perfect companion for the urban traveller, who is looking to flaunt his style and dazzle others at the same time.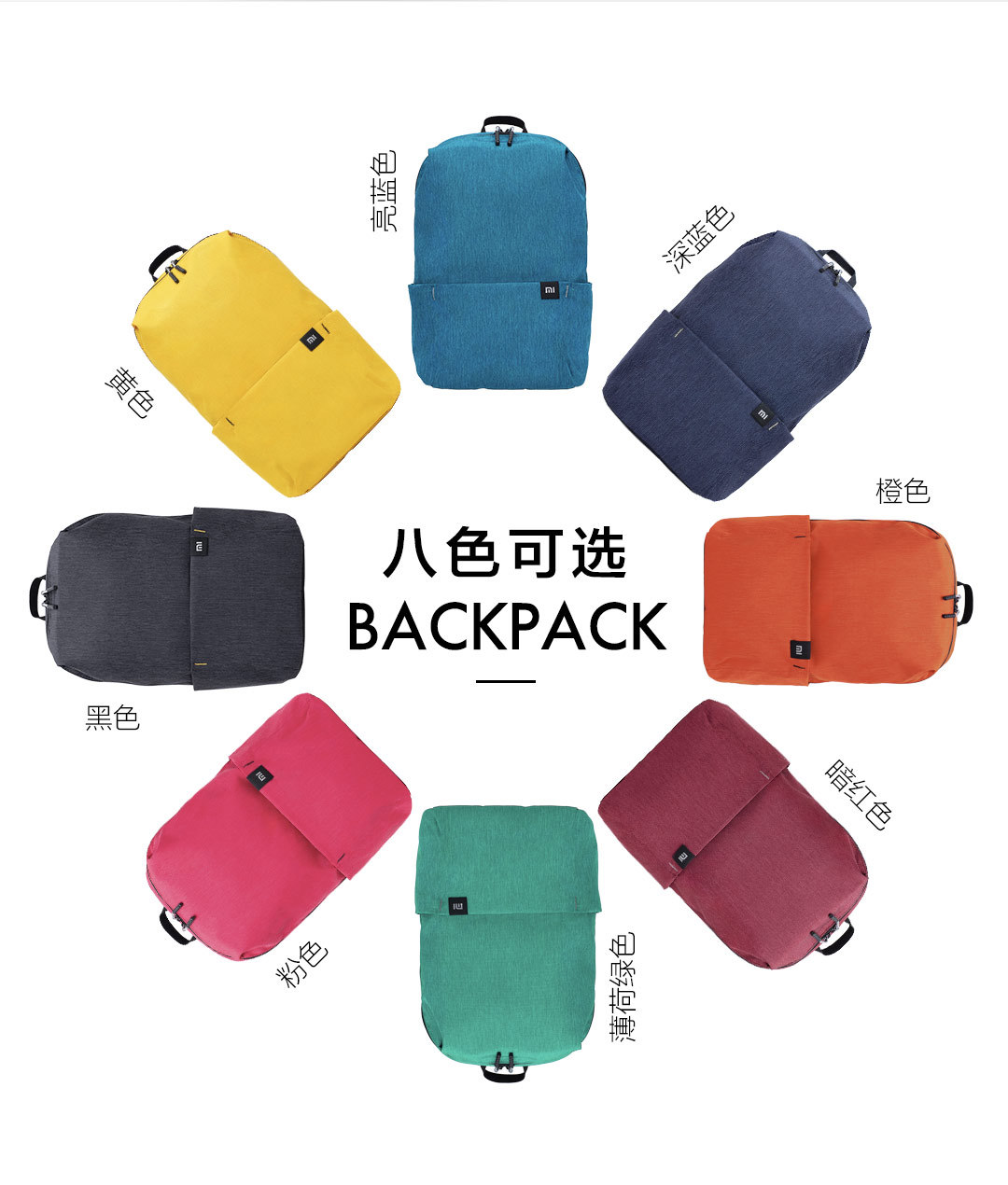 These small backpacks, as you can see above, is available in 8 color options namely Black, Pink, Yellow, Navy Blue, Orange, Mint Green, Red and Bright Blue. These dazzling colors, as per Xiaomi, represent the youthful vitality and will become an instant attraction for those who pass by you.
These Mi backpacks have been designed for casual use and can be picked up on Xiaomi's Youpin website right here for just 29 yuan.