If you want to share and distribute your digital documents, there's hardly a format more preferable than the Portable Document Format, or PDF. PDF files have numerous advantages, such as cross-platform compatibility, and the ability to retain their formatting. However, editing of these files requires extensive applications. Wouldn't it be great if one could directly edit them from the ease of your iPhone or iPad? Well, thanks to Wondershare PDFelement, now you can. The powerhouse "all-in-one"  app for your iOS device that not only lets you create and edit PDF files easily but also convert over many different file types to PDF.
Key Features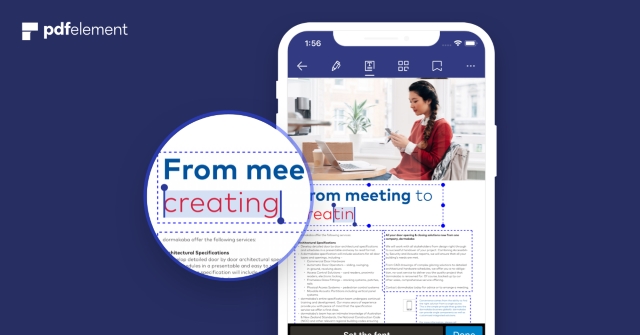 While PDF files are great for sharing the document while conserving the overall formatting of the data, they do generally restrict the user from making any changes to the file as well. Well, thanks to Wondershare's PDFelement, you can easily edit your PDF files within the app. You can use the app for font recognition, change the font, size, color, and more. Just click and start typing to edit any text or image, exactly like you would on a word processor.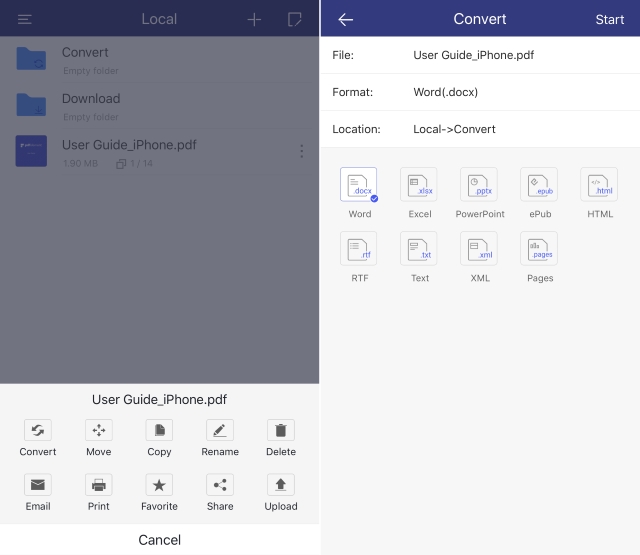 Now, even though the app allows you to edit the PDF files natively, there are times where you feel the need to export the document to another file format. Thankfully, PDFelement allows for that as well. You can use the app to export or convert PDF files to Word, Excel, or PowerPoint files, or even extract the document in multiple formats such Pub, RTF, HTML, XML and Text. The app allows you to convert over 500 PDF files in one go, which is quite amazing.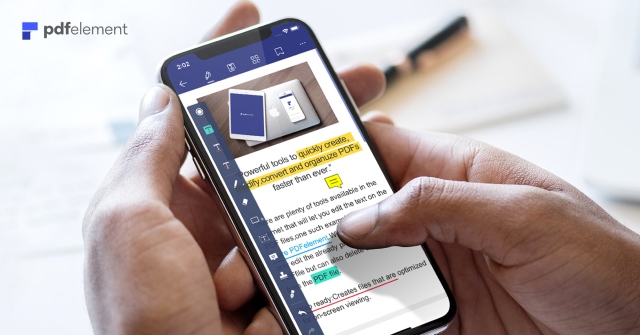 For those of you who prefer to comment or highlight certain parts or sections of a PDF document, but do not want to go through the entire process of editing it, Wondershare's PDFelement has got you covered on that front as well. The app comes with PDF Annotating feature, allowing you to add comments as sticky notes, as text boxes or highlight important text. Additionally, the user can also add shapes or use freehand drawing tools. The app basically gives you the complete freedom.
User Experience
While the app certainly boasts of some pretty amazing features, I was tempted to see if things actually played out that well. And I can happily say that Wondershare's PDFelement never failed to amaze me. From the get-go, the app has been swift, recognizes PDF files almost immediately, and performs each of its described features perfectly. The user interface in itself is so simple that you just fall in love with it almost instantaneously.
I tried using the app to convert my PDF files, used the app to easily sign documents, and much more. Undoubtedly, my favorite feature has been the freehand drawing annotate feature, which lets me make the best of my creativity while being able to highlight things easily. Additionally, the app also allows you to snap an image and convert it to a PDF file, which does come in quite handy.
Pricing and Availability
At this point, you're probably wondering how much would such a bag of great features cost you, right? Well, whatever price you had in your mind, you can forget about it, since Wondershare PDFelement is available for absolutely free! Yes, that's right. You get a complete PDF editor for your iOS device without even shelling a penny.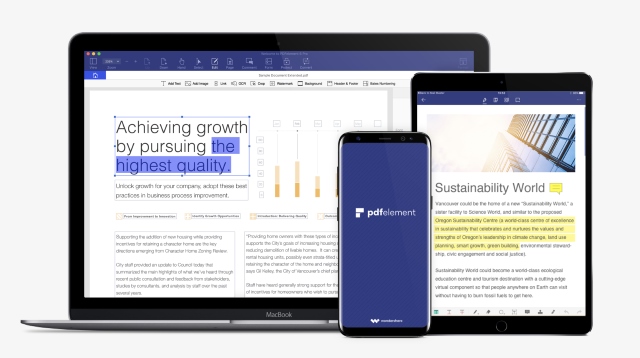 Oh, and what's more is that all these features aren't just for your iOS device. In fact, Wondershare PDFelement is also available for both Windows and macOS devices. However, the PC editions do require you to purchase a license. Nonetheless, the features offered on the desktop editions are great, and you can check it out here.
Wondershare PDFelement: Worth It?
So, would I recommend Wondershare PDFelement to you? Absolutely! The app has a great user interface, works well, and comes with a ton of features. In my experience, PDFelement is the complete PDF editor app for one's iOS device.

Pros:
Simple user interface
Easy PDF Editing
PDF annotation is amazing
PDF Converting works well
Cons:
The app requires you to sign-in first to unlock all the features
Edit Your PDF Files Easily with Wondershare PDFelement on iOS
Thanks to Wondershare PDFelement, you now have a full-fletched PDF editor at your fingertips. Offering fast and reliable performance coupled with a great user interface and plenty of features, the app is an easy recommendation to any iOS user out there looking for an app to better manage their PDF files. While all the other apps in the market are either paid or just good for a single task, PDFelement comes in handy for all PDF-related operations.