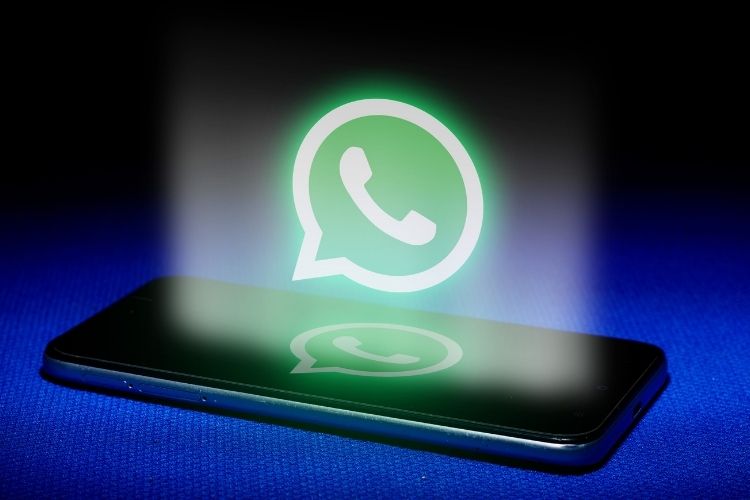 It's 2022 and WhatsApp is expected to launch a number of new features for users. The first expected feature of the year has dropped in, and as per the latest WhatsApp beta update (v 2.22.1.1) on iOS, the messaging platform has started showing people's profile pictures in message notifications.
WhatsApp Profile Photos Notifications
Popular WhatsApp tipster WaBetaInfo first spotted that WhatsApp is testing profile pictures in notifications, and they are already showing up for select iOS beta testers. This functionality will display the profile picture of a person in notifications when that person sends a message. You will see DPs in notifications for both individual and group WhatsApp chats, making it easier for you to discern between the senders.
This feature will be similar to how Twitter shows the profile picture of a person who sends a message or replies to a tweet. Even Snapchat has similar functionality and shows the users' Bitmoji in notifications. Anmol from our team was able to test out the feature in WhatsApp beta on his iPhone X, so take a look at it in action right here:
One thing worth noting is that not all iOS beta users are able to see this and WhatsApp is expected to soon make it available for all of them. It is expected to reach non-beta and even Android users soon.
For those who don't know, WhatsApp is also expected to soon introduce a revamped Contact Info page for both Android and iOS users, which will look similar to how contact details appear on iOS' native contacts section. It is also expected to get the ability for users to search for nearby businesses such as shops, salons, and more.
Plus, the Meta-owned messaging platform might also introduce Communities for groups admins to exercise more control over their groups and get in touch with other admins to form bigger groups.
However, it remains unknown when and if these features will make their way to WhatsApp. Considering it's the new year, it might happen soon. Whenever it does, we will provide you with all the details. Hence, stay tuned!
---