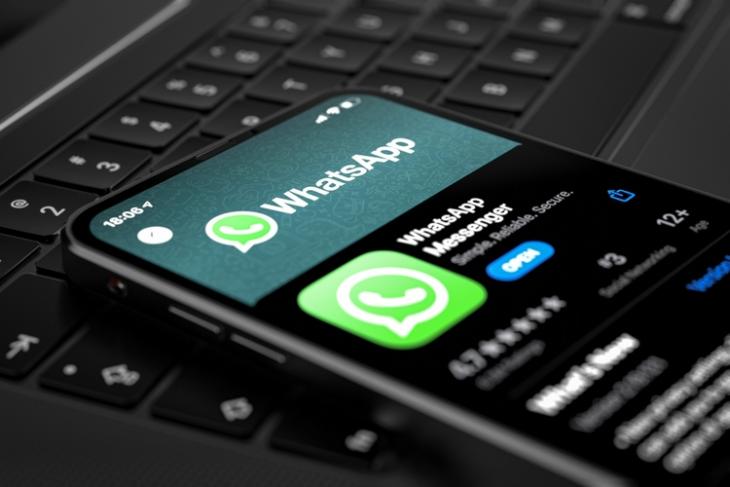 WhatsApp already lets you forward messages with captions (if any) and this functionality is soon expected to see some upgrades, which will make things more straightforward for people. With a new feature in testing, you can soon add more context to forwarded messages. Here are the details.
Forwarding Messages on WhatsApp to Become Better
WABetaInfo's latest report highlights a new feature being tested as part of Android beta version 2.23.8.22. This will help you add your own caption to forwarded messages, which will help you explain the action better. Currently, you can either keep the existing caption or remove it while forwarding images, texts, GIFs, videos, and documents, which may or may not be useful.
A shared screenshot suggests that you can remove the existing caption and then add a new one for more context to the forwarded message. This new caption will be sent as a new message so that the receiver can know that it isn't the original message. This can help the recipient get more information as to why the message is being forwarded so that there's no confusion. You can check out the feature in action below.
The new ability to edit the description of forwarded messages is being rolled out to some Android beta testers. One thing to note is that this beta update can cause issues while downloading videos or viewing status updates. So, if you are part of the WhatsApp beta program and are okay with the side effects, update the app and see if you are able to use the feature.
There's no word on when this will be available for all users but this could happen soon. WhatsApp is also testing a redesigned UI and the ability to edit contacts from the app itself for Android users. In other news, WhatsApp recently added three new security features to help you keep your account safe and avoid scammers. We will keep you posted on further updates regarding the features being tested. So, stay tuned, and do let us know if the aforementioned feature is something you will like!