WhatsApp Business was made official last September, but details about the service has been hard to come by thus far. While the Facebook-owned company has listed the app for download on the Google Play Store, you can only sign up to be a tester by completing a survey. While there's no ETA currently for the commercial launch of the dedicated business-oriented app, the company has now gone ahead and published a set of FAQs on its website that gives us some more insight about the service.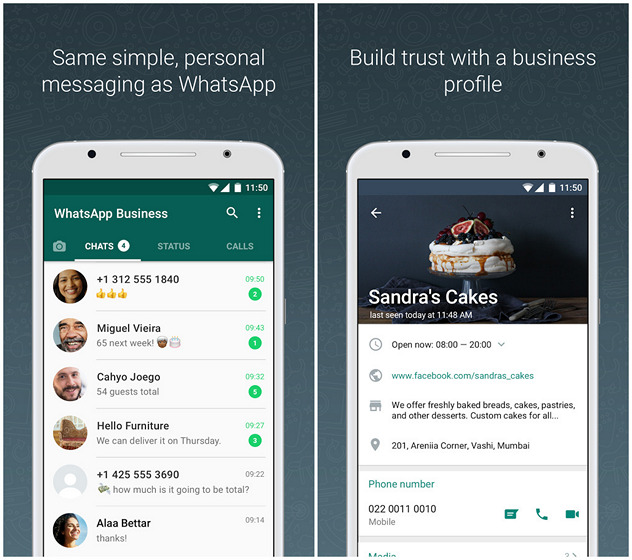 In particular, the FAQs have revealed more details about the differences between verified and unverified accounts. We already knew that verified account will have a green check mark next to them much like the blue check mark next to verified Twitter accounts, but WhatsApp now says that all unverified accounts will have a gray question mark badge in its profile to demarcate them from the privileged few. According to the company,
While chatting with businesses, you can check your contact's profile to see which type of account they're using. A verified account has a green checkmark badge in its profile … A business account with a gray question mark badge in its profile means the account is using the WhatsApp Business app but hasn't been confirmed nor verified by WhatsApp.
There's also apparently going to be a 'confirmed' status that will be symbolized by a gray checkmark badge. Companies whose phone numbers have been confirmed independently by WhatsApp will be the only ones to receive the badge. As for regular users, if you believe any business account is spamming your account with unsolicited messages, you'll be able to block them and report them by going over to Chat > Menu Button > Report spam / Block.
WhatsApp Business is currently in the beta stage and is being tested by a select group of beta testers, but more and more companies are joining the group as the company is bringing in more testers with every passing day. BookMyShow was reportedly the first Indian company to have gotten its WhatsApp account certified as a 'verified business account', but other companies are also starting to join the list in recent times.