After getting leaked earlier in June, Twitter has now officially unveiled Super Follows in the United States. Twitter is currently accepting creator applications to be part of the Super Follows membership program. Now, if you are wondering what is Super Follows on Twitter, you have come to the right place. Read on till the end to know everything about Twitter's built-in content subscription service.
Super Follows on Twitter: Everything You Need to Know (2021)
We now know the specifics of Super Follows, thanks to Twitter's announcement of the service in the US. While Twitter might add additional perks for Super Followers ahead of the global rollout, the base features available now are likely to remain the same. That said, let's explore Super Follows on Twitter.
What is Super Follows on Twitter?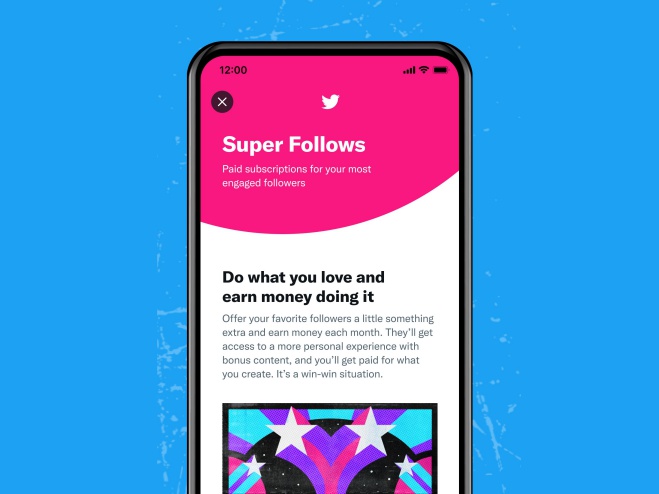 Super Follows is a paid subscription offering from Twitter. Yes, another one after Twitter Blue. But, this time around, it is not Twitter that's offering a subscription service instead, the platform is giving creators an option to sell subscriptions and monetize their content.
Eligible Twitter users can use Super Follows to monetize their content, much like content subscription services such as Patreon and OnlyFans. Potential subscribers of your content can choose from three subscription tiers – $2.99, $4.99, or $9.99. The feature is currently available in the United States as part of the company's initial testing.
So if you are interested in offering Super Follow subscriptions on your Twitter profile, you can apply to participate in the Super Follows test group.
Super Follows Eligibility
To be eligible to sign up and apply for Super Follows, creators on Twitter should satisfy the following requirements:
Be 18 years or older – Super Follows requires creators to be 18 and older. You can't sign up for Super Follows as a creator if you are under 18.
Have at least 10,000 followers – According to Twitter, participants should have 10,000 followers or more to be eligible.
Must have posted at least 25 tweets in the past month – Participants should also post regularly and maintain this frequency of tweets going forward.
Have a complete profile with a verified email address and have enabled two-factor authentication on Twitter
Have not violated Twitter's user agreement, content monetization standards, or ad policies.
Super Follows Revenue Model
Creators can choose to offer three subscription tiers for Super Follows – $2.99, $4.99, or $9.99 in the United States. According to Twitter, creators will get 97% of revenue on subscriptions after in-app purchase fees. In case you are unaware, both Google and Apple take a 30% cut for in-app purchases. Let's put that in perspective with an example.
For instance, say you are a creator, and you earned $100 in a month through the Super Follows feature. Well, Apple or Google will take a 30% share from your earnings, which brings down the total amount to $70. From this $70, Twitter will take a 3% cut, which then further decreases your earnings to $67.9. The company shows a conservative estimate for how much you can earn from Super Follows in a month during the application process itself (detailed below).
However, there's a catch. After a creator earns a total of $50,000 from Super Follows, Twitter will increase its cut from 3% to 20%. As a result, creators will earn 80% after crossing the $50K mark. Twitter is seriously stepping up its monetization game with its numerous new paid subscription offerings.
Super Follows Payout Criteria
To get a payout from Super Follows on Twitter, a creator will need to reach the $50 minimum threshold. If you don't hit the minimum threshold in a month, you don't have to worry as the balance will automatically roll over to the next month.
According to Twitter's terms and conditions for Super Follows, "we [Twitter] will provide revenue share payment to you through the Payment Processor approximately 60 days following the end of the month in which the Subscriptions revenue was received." In other words, it could take up to 3 months to process the first month's payment. Once it's processed, you could expect the funds to reflect in your bank account in 3 to 5 business days.
How to Activate Super Follows on Your Twitter Account?
If you are in the United States and have an iPhone, you can apply for Super Follows right now. Android users in the US and other creators outside the US will have to wait to try out Super Follows. Here's how to apple for and activate Super Follows on your Twitter account right now:
Open Twitter for iOS and tap on Monetization after expanding the hamburger menu at the top left corner. From the Monetization options, choose Super Follows. You should then pick the content category, your content creation platform, and describe how you plan on using Super Follows. Twitter will also ask for your ethnicity/ race and gender identity in the application form.
If you meet the eligibility criteria (detailed above), you will be added to the test group. In case you are eligible and not included in the first test phase, Twitter says it will add you to a waitlist. Furthermore, Twitter will notify you when it approves your Super Follows application so you can start offering subscriptions on your profile.
What Perks will Super Followers Get on Twitter?
If you plan on supporting your favorite creator by buying a Super Follow subscription, you might want to know what's in it for you. Here's everything Twitter has included in the current test:
Subscribers will get badges to help them stand out as a creator's Super Follower. This badge will appear when they reply to the creator's tweets.
Creators can share exclusive tweets, personal replies, and engage better with their Super Followers.
Twitter Super Follows vs Patreon vs OnlyFans
If you are wondering how Twitter Super Follows compares to established membership platforms like Patreon and OnlyFans, check out the table below:
| | Subscription Tiers | Platform Fee | Content Type | Availability |
| --- | --- | --- | --- | --- |
| | | | | |
| Twitter Spaces | $2.99, $4.99, $9.99 | 3% after in-app purchases | Text, Images, Videos | United States |
| Patreon | $1 to $​1,500,000 | 5% to 12% | Text, Images, Videos | Global except Crimea, Cuba, Iran, North Korea, and Syria |
| OnlyFans | $4.99 to $49.99 | 20% | Text, Images, Videos | Global |
Monetize Content on Twitter with Super Follows
So, that's all you need to know about Super Follows on Twitter. It will be interesting to see if Super Follows emerges as a viable membership platform once it expands outside the US. Meanwhile, if you are looking for details on other new Twitter features, check out our articles on what is Twitter Blue, how to get verified on Twitter, and how to create and use Twitter Spaces.
---
Load More