Nvidia's RTX graphics cards come with two notable features that make them stand out from their GTX-series predecessors. While the first one is the very well-documented Ray Tracing, the second one, called DLSS, remains largely ambiguous for mainstream gamers. So today, we will tell you all about Nvidia DLSS – what it is, what it does, supported games, and how it can help improve your gameplay.
Nvidia DLSS: What It Is and How It Can Improve Your Gameplay
In this article, we will discuss Nvidia DLSS in great detail and tell you exactly how it enhances your gaming experience with GeForce RTX-series graphics cards. We will also compare it to AMD's rumored upcoming equivalent, FSR, and see what it might bring to the table in terms of performance, frame rates, and efficiency. So without any further delay, let's dive right in.
What is Nvidia DLSS?
DLSS (Deep Learning Super Sampling) is Nvidia's AI-based upscaling algorithm that uses dedicated Tensor Cores on RTX cards to boost frame rates without affecting image quality. The technology leverages the power of AI to improve in-game FPS with graphically intensive workloads. With DLSS turned on, gamers can use high graphics settings and higher resolutions while still maintaining impressive framerates.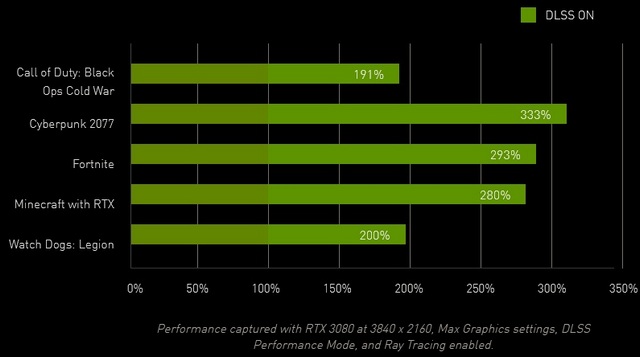 On its website, Nvidia describes DLSS as a "groundbreaking AI rendering technology that increases graphics performance using dedicated Tensor Core AI processors on GeForce RTX GPUs". According to the company, "DLSS taps into the power of a deep learning neural network to boost frame rates and generate beautiful, sharp images for your games."
How Does DLSS Work?
To put DLSS into action, the AI algorithm first extracts many aliased frames from the target game. It then generates a matching 'perfect frame' using either super-sampling or accumulation rendering. These paired frames (aliased and perfect) are then fed to a computer, which trains the DLSS model to recognize aliased inputs and generate high-quality anti-aliased images that match the 'perfect frame' as closely as possible.
Then, the process is repeated to train the AI model to generate additional pixels rather than simply applying anti-aliasing to frames. That helps increase the resolution of the input. Combining both of these techniques enables the GPU to render the game in full resolution at higher FPS. The AI algorithm then intelligently 'learns' about a game as you play and gets better with time.
Advantages of DLSS: How Does DLSS Improve Gameplay?
DLSS uses advanced AI rendering to produce image quality that Nvidia claims is comparable to native resolution. In fact, the company also says that the technology is even capable of producing 'better image resolution' while only conventionally rendering a fraction of the pixels. Advanced temporal feedback techniques give you sharper images, finer details, and improved stability from frame to frame.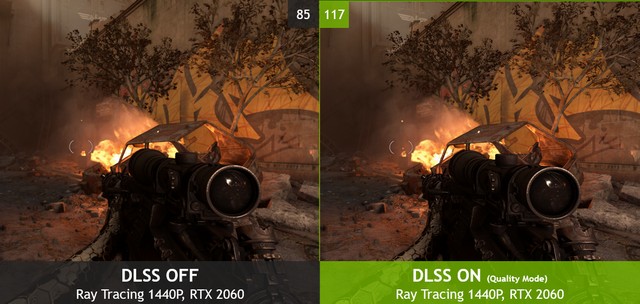 DLSS runs on dedicated Tensor Cores, pushing up frame rates and providing the headroom needed to maximize graphics settings and resolution, even up to a whopping 8K. With DLSS 2.0 in the RTX 30-series cards, the newer and faster AI model more efficiently uses Tensor Cores to execute 2x faster than the original. That improves frame rates and removes restrictions on supported GPUs, settings, and resolutions. It is thanks to the new technology, which offers a general solution, so the AI model doesn't need to train for each game separately.
Why is DLSS Not Available for All Resolutions?
The results of DLSS vary from one game to another because each game has different characteristics based on the game engine and the time spent on training the AI model. However, it is not available under all conditions and at all resolutions. That's because sometimes, it is just faster and qualitatively better to use the native, non-AI technology to render frames.
If your game is already running at high frame rates, the GPU's frame rendering time may be shorter than the DLSS execution time. In such cases, DLSS is not available because it would not improve your frame rate. Indeed, in some cases, it would drag down rendering times, thereby affecting gameplay. However, if the game is already taxing the GPU heavily, DLSS provides an optimal performance boost. You can crank up your settings to maximize your FPS gains.
Explaining the technicality, Nvidia says: "DLSS requires a fixed amount of GPU time per frame to run the deep neural network. Thus, games that run at lower frame rates or higher resolutions, benefit more from DLSS. For games running at high frame rates or low resolutions, DLSS may not boost performance."
"When your GPU's frame rendering time is shorter than what it takes to execute the DLSS model, we don't enable DLSS. We only enable DLSS for cases where you will receive a performance gain. DLSS availability is game-specific, and depends on your GPU and selected display resolution," adds Nvidia on its website.
DLSS: Drawbacks and Complaints
DLSS 2.0 is a huge improvement over the 1st-generation release, which was largely a hot mess. However, it is still not perfect, and complaints about lag and blurry frames continue to flood Nvidia forums, online message boards, and social media. It is especially noticeable at lower resolutions, where the extra frames seem to come at the expense of image sharpness.
Nvidia admits that some of the results are "not where we want them" and says it is working towards mitigating such complaints. In a Q&A earlier last year, Nvidia's Andrew Edelsten said that the company is "listening to the community feedback about DLSS at lower resolutions, and (is) focusing on it as a top priority. We are adding more training data and some new techniques to improve quality and will continue to train the deep neural network so that it improves over time."
What is Ray Tracing and How is it Related to DLSS
Ray Tracing was the highlight feature of Nvidia's RTX-series graphics cards when the original RTX 20-series lineup launched back in 2018. It is a graphics rendering technique that Nvidia says produces a high degree of visual realism. However, while Ray Tracing can improve the overall visual effects in games, it comes at a cost. The technology is highly hardware-intensive, which means it can negatively affect performance. DLSS actively counters this and allows you to maintain high settings at high resolutions without any negative impact.
According to Nvidia, frame rates can improve by up to 75% in some games when using both DLSS and Ray Tracing. Some of the supported games that benefit the most from DLSS while using Ray Tracing include Remedy's 'Control' and Kojima's 'Death Stranding'. However, the benefits in other games vary greatly. There's no guarantee that the technology will be able to improve frame rates in your favorite game with Ray Tracing 'On'.
Nvidia DLSS Supported Graphics Cards (GPUs)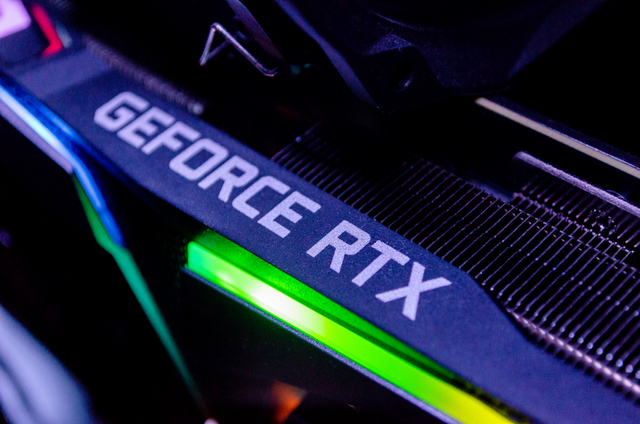 Nvidia DLSS is only supported on graphics cards with dedicated Tensor Cores. It was introduced as one of the key features of the RTX 20-series GPUs when they launched in late 2018. As of now, the technology is only available on GeForce RTX 20- and RTX 30-series GPUs. Upcoming RTX-series graphics cards with dedicated Tensor Cores are also likely to support the technology. Here are all the GPUs that support DLSS and Ray Tracing:
GeForce RTX 2060
GeForce RTX 2060 Super
GeForce RTX 2070
GeForce RTX 2070 Super
GeForce RTX 2080
GeForce RTX 2080 Super
GeForce RTX 2080 Ti
GeForce RTX 3060
GeForce RTX 3060 Ti
GeForce RTX 3070
GeForce RTX 3080
GeForce RTX 3090
Video Games That Support DLSS & Ray Tracing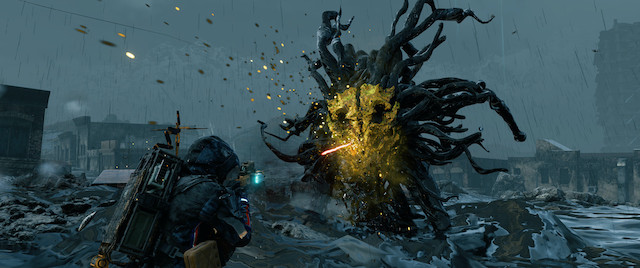 At launch, very few games supported DLSS. However, the list has since grown to include dozens of games, including Battlefield V, Final Fantasy XV, Cyberpunk 2077, etc. So yes, the latest RTX GPUs with DLSS can run Crysis (Remastered) as well. Here's the complete list of games that support DLSS as of April 2021:
Anthem
Battlefield V
Bright Memory
Call of Duty: Black Ops Cold War / Modern Warfare / Warzone
Control
CRSED: F.O.A.D. (Formerly Cuisine Royale)
Crysis Remastered
Cyberpunk 2077
DEATH STRANDING
Deliver Us the Moon
Edge of Eternity
Enlisted
F1 2020
Final Fantasy XV
Fortnite
Ghostrunner
Gu Jian Qi Tan Online
Iron Conflict
Justice
Marvel's Avengers
MechWarrior 5: Mercenaries
Metro Exodus & Metro Exodus PC Enhanced Edition
Minecraft with RTX For Windows 10
Monster Hunter: World
Moonlight Blade
Mortal Shell
Mount & Blade II: Bannerlord
Nioh 2 – The Complete Edition
Outriders
Pumpkin Jack
Shadow of the Tomb Raider
System Shock
The Fabled Woods
The Medium
War Thunder
Watch Dogs: Legion
Wolfenstein: Youngblood
Xuan-Yuan Sword VII
You can keep an eye out for new additions to the list on Nvidia's official website.
How Do You Use DLSS In Games?
To use DLSS in any supported game, install the latest GeForce Game Ready drivers from GeForce Experience or Nvidia's official website. You can also check out our detailed article on how to update drivers on your Windows 10 computer.
Additionally, you should also download the latest version of your game to see the DLSS option in the graphics settings. Once you have the latest drivers and the latest version of the game, go to the settings menu and enable DLSS. Nvidia recommends Quality Mode for 1920 x 1080 and 2560 x 1440 resolutions, Performance Mode for 3840 x 2160, and Ultra Performance Mode for the 7680 x 4320 resolution. If you do not know what the different resolutions mean, you can read our in-depth guide that compares 720p vs 1080p vs 4K resolutions.
AMD's DLSS Equivalent: What Do We Know About FSR?
Rumored to be announced next month, AMD's DLSS competitor will bring DLSS-like features to the latest Radeon graphics cards. Expected to be named 'FidelityFX Super Resolution' (FSR), several game developers are already testing this technology for their latest titles.
According to the YouTube gaming channel, Coreteks, FSR will be a cross-platform technology as part of the hardware-agnostic GPUOpen library of effects. That means it will also work on Nvidia graphics cards, provided the latter adds support for it. While this is yet to be confirmed by AMD, it does line up with what AMD did with FreeSync, its adaptive sync technology that's also available on Nvidia GPUs.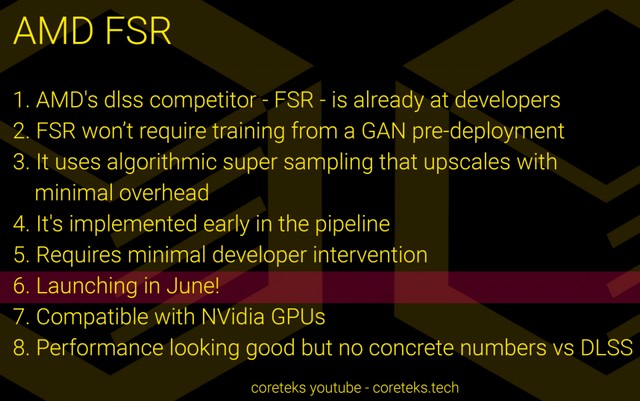 Meanwhile, Coreteks further claims that FSR will use algorithmic supersampling to upscale frames without using too much hardware resources. What's more, developer involvement in the whole process will apparently be minimal, which means studios can easily add support for the feature without spending a ton of resources. You can check out the entire discussion in the video below.
Nvidia DLSS vs AMD FSR: Let the Battle Begin!
DLSS has long enjoyed its position of total monopoly without any repartee from AMD. That, however, is set to change with the impending launch of AMD's FSR. While DLSS is getting increasingly better at what it does, the introduction of competition should spice things up in the coming months. So do you think AMD's FSR will be on par with Nvidia's DLSS technology? Also, did this explainer come in handy in building your basics about the DLSS technology? Let us know in the comments down below.
---
Load More