Every time Riot Games brings a new act, the anticipation for a new agent, buffs & nerfs, and the new battle pass is high among fans. While Act 2 was underwhelming with minimal changes, we did get a new premier mode and a new Sunset map in Valorant. That said, Valorant's Episode 7 Act 3 looks ever promising with a brand new duelist, a new battle pass, a new monkey king-inspired bundle, new premier mode updates, and a lot of agent changes. So, check out the Valorant Episode 7 Act 3 release date here.
Valorants Episode 7 Act 2 will end on October 30, 2023. After the act ends, there will be a maintenance update that will make your game unplayable. The maintenance runs for around 2 hours. Once the update is out, you will receive Episode 7 Act 3 goodness in your Valorant client. Check the timings below for the Episode 7 Act 3 update based on your region:
Asia Pacific: 31st October 2023 at 2:00 pm PT
Brazil: 31st October 2023 at 06:00 pm BRT
Europe: 31st October 2023 at 9:00 pm GMT
Korea: 31st October 2023 at 6:00 am KST
North America: 31st October 2023 at 04:00 pm CST
India: 1st November 2023 at 2:30 am IST
New Features & Changes in Valorant Episode 7 Act 3
The new Episode 7 Act 3 comes with a lot of new content. This includes a new duelist ISO, new bundles, and some major changes to the premier mode in Valorant. Let us have a look at all the upcoming features and changes in the Valorant Act 3 update.
1. New Agent ISO
The new act comes with a new agent as Riot Games promised during the VCT 2023. ISO, the new duelist in the agent pool will add his gun blazing action to the game on October 31, 2023 update. With tons of aggressive abilities, Valorant's new agent ISO can be the spark for the success of the Episode 7 Act 3 update.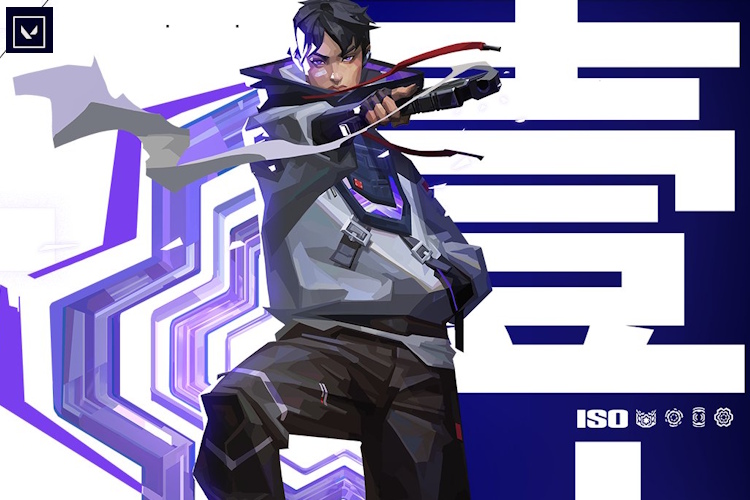 2. Agent & Weapons Changes
Alongside adding a new agent to the pool, Riot Games has decided to balance agents and weapons in this update. The agents who will get drastic changes include Cypher, Raze, Skye, and Fade. These changes can change the course of their pick rate in the new rank season. The popular Judge shotgun is also getting nerfed with Episode 7 Act 3. So, make sure you use Judge before the new update is here.
3. New Battle Pass and Bundle
Like every act, a new battle pass comes with the Episode 7 Act 3 update on October 31. For just 1000 VP, you can get a bundle that feels like a lighter version of Oni in Libretto and a decent Silhouette bundle. Along with these, you will get several new player cards and sprays. You'll also get weapon skins for Frenzy, Ghost, Stinger, Ares, Bulldog, Guardian, Judge, and Operator.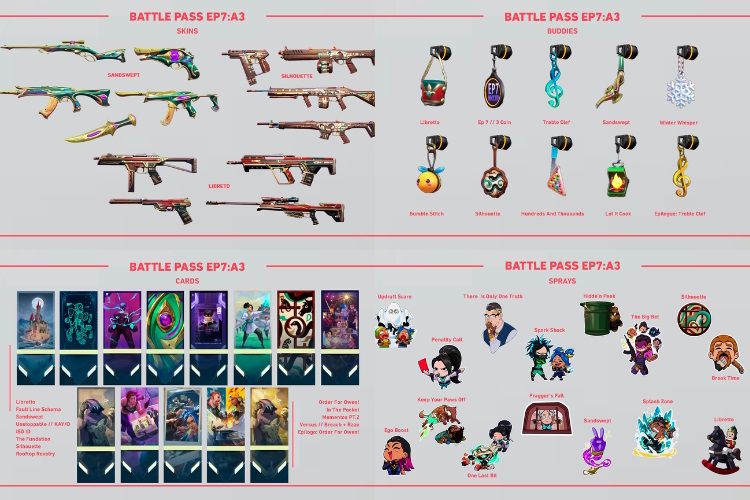 Apart from the two bundles, you get one amazing melee weapon skin and a free sheriff on the last page of the battle pass. Pretty much every weapon in your inventory will get a fresh look.
4. Valiant Hero Skin Bundle
Along with a new battlepass, the new act comes with a bunch of new cosmetics including a new skin bundle that is inspired by the Chinese legend Monkey King. This bundle will cost around 7100 VP and includes the following weapons:
Ruyi Staff (dual-handed melee): 4,350 VP
Ares: 1,775 VP
Operator: 1,775 VP
Ghost: 1,775 VP
Vandal: 1,775 VP
That was our rundown of Valorant Episode 7 Act 3, including its release date, new agent, bundles, and the battle pass. Which change or addition are you most looking forward to? Let us know in the comments below.
---
Load More