Tinder is developing a location-tracking feature that shows users where their potential matches have been. Called 'Places', the feature is already creating quite a bit of stir among users and online commentators, with some media reports even going so far as to call it 'creepy'. The feature is currently in a closed beta-testing phase, and will thankfully, be an opt-in functionality that could be toggled on or off at any point.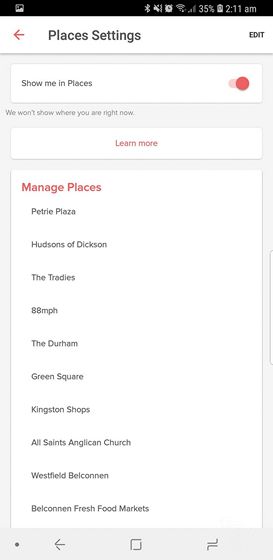 Now, The Verge says it has got its hands on a few screenshots that seem to show exactly how 'Places' will work once implemented. According to the report, people opting in to reveal their location to potential matches will have their visited places highlighted by Tinder, although, not in real time. Tinder also says it will also filter out potentially-sensitive places, such as medical facilities, offices, banks, etc.
Meanwhile, Places will not be a real-time feature, possibly, to help users avoid stalkers and weirdos. According to the screenshots, Tinder will apparently wait 'a while' before populating a user's map with their visited destinations, but there's no exact time-frame given just yet.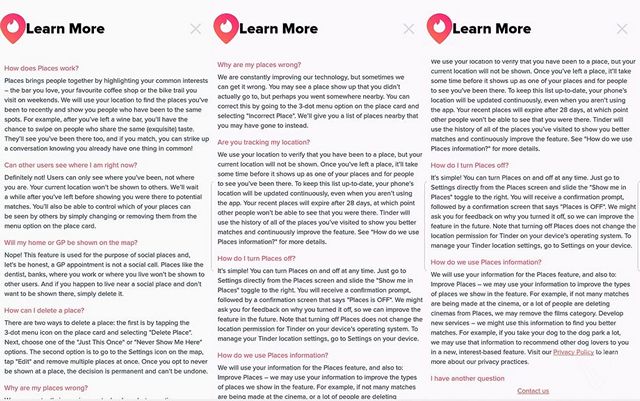 Places added to your profile will expire after 28 days, which mean other Tinder users won't be able to see where you've been beyond the past four weeks. The company, however, apparently plans to keep all the data for itself in order to improve its product by showing its users better matches, and learning which places lead to matches in the first place.
The Verge further says that the 'Places' feature will be powered by Mapbox, which is the same company that provides the custom maps for Snapchat, Foursquare, Lonely Planet, Evernote, The Weather Channel and more.
---