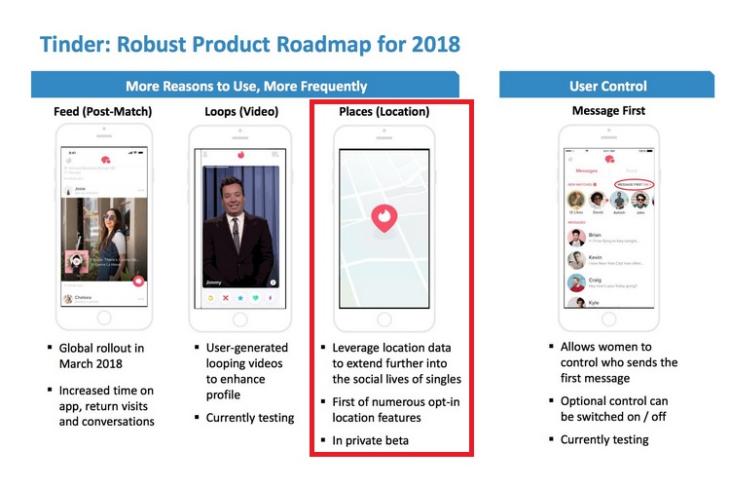 Tinder is the most popular dating app globally, and with the addition of features like looping videos in profile and a Facebook-like feed to show updates from matches, it just keeps getting better. However, it appears that Tinder wants to make it even easier for users to score a date and meet up with their match in person, thanks to a location tracking feature that will suggest potential matches based on the places you visit.
Tinder's chief of product revenue, Jeff Morris Jr., recently tweeted about some of the new features that have made their way to the Tinder app, alongside a few that are currently under testing. In his tweet, Morris Jr. mentioned a Places (location) feature that will 'leverage location data to extend further into the social lives of singles'.
Proud of our roadmap @Tinder :

* Feed, Loops, Places, Message First – we're releasing products at an unbelievable pace.

* New revenue feature in development & on track for second half '18 launch

* Most fun team effort I've ever had on a product. Can't wait to share more soon. pic.twitter.com/lPGJtD06IP

— Jeff Morris Jr. (@jmj) May 11, 2018
The location tracking feature will be an opt-in functionality and it is currently in the beta testing phase. RealDroidES published screenshots of Tinder's location tracking tool which suggests that the upcoming feature will tell users when other people have visited the same location as the one they've visited lately or the spots they frequent.
The location tracking feature is called Places, and it allows users to authorize the app to mark a location as a potential meeting place with other Tinder users. Once users have done that, Tinder will then present a curated list of potential matches who have visited the same place lately, allowing users to connect with people who frequent the same place. However, Places does not provide real-time location data of other users for privacy reasons.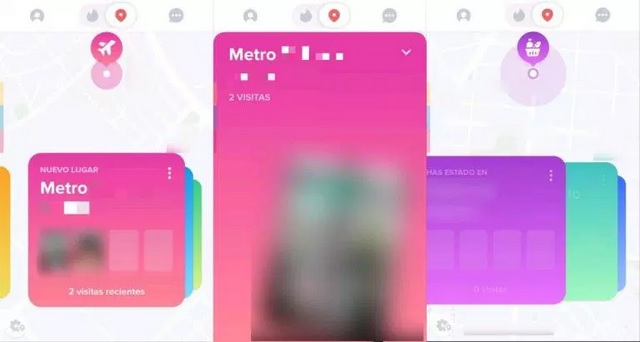 The database of places or venues listed in Places has apparently been created in collaboration with Foursquare and Mapbox, with the mapping technology of OpenStreetMap. Users can select multiple places where they wish to discover and meet their interests, and can also choose to selectively list the locations they visit frequently. Tinder's location tracking feature is currently under testing, and there is no information regarding its wider release.