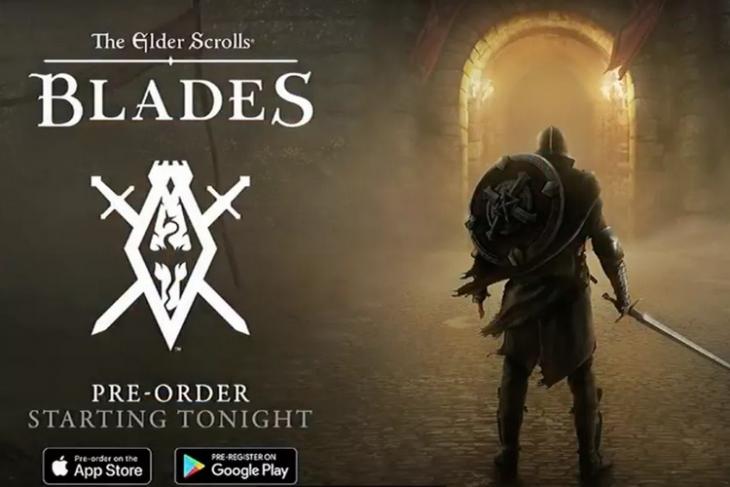 The 24th edition of E3 is in full swing right now, and one of the game development studios which captured the limelight yesterday was Bethesda. At the Bethesda E3 Showcase, the studio teased the upcoming games currently in development, namely Starfield and the Elder Scrolls VI, in addition to revealing Fallout 76. It's also bringing the hugely popular Fallout Shelter to PS4 and Nintendo Switch.
At the event, Bethesda announced The Elder Scrolls Blades, an iOS and Android game that promises to bring console-grade graphics, a rich storyline, and an overall immersive gameplay unlike any other mobile title.
And the best thing is, the game will follow the free-to-play model, which means you don't need to worry about the exorbitant pricing of an AAA mobile game. Pre-registration is already open for The Elder Scrolls Blades as part of the Early Access program. You can sign up to try the game on the Bethesda Play Blades page here, but you must hurry, as the registrations for Early Access close on June 15. As for a release date, Bethesda did not reveal a definite timeline but mentioned that the game will arrive later this year on Android and iOS.
Bethesda also plans to bring The Elder Scrolls Blades to consoles, PCs and VR devices at some point in the future, making it one of the first truly cross-platform, cross-play game from the studio. As for the game itself, it combines standard melee attacks, ranged attacks and magical spells to vanquish enemies, and surprisingly, it will also support portrait mode, in case you want to give one of your hands some rest.
In addition to a story mode, the game will also feature a 'town building' mode of some kind to let players build a virtual city in place of their homeland which has been burnt to the ground. All in all, The Elder Scrolls Blades is shaping up to be a really awesome game, and I can't wait to get my hands on it.