In the world of gaming consoles, the two biggest players are undoubtedly Microsoft's Xbox One and Sony's PlayStation 4. While the latter one might have the upper hand in this generation of consoles, Microsoft's gaming console isn't that far behind. Add to that the fact that their E3 2018 keynote was highly successful, the Xbox One is soon coming neck-to-neck with the PS4.
Apart from offering first-party support to the console, Microsoft also allows other third-party manufacturers to create peripherals for their gaming console. Seagate, one of the biggest names in the digital storage world, has come up with a new line of products specially designed for the Xbox One gaming console.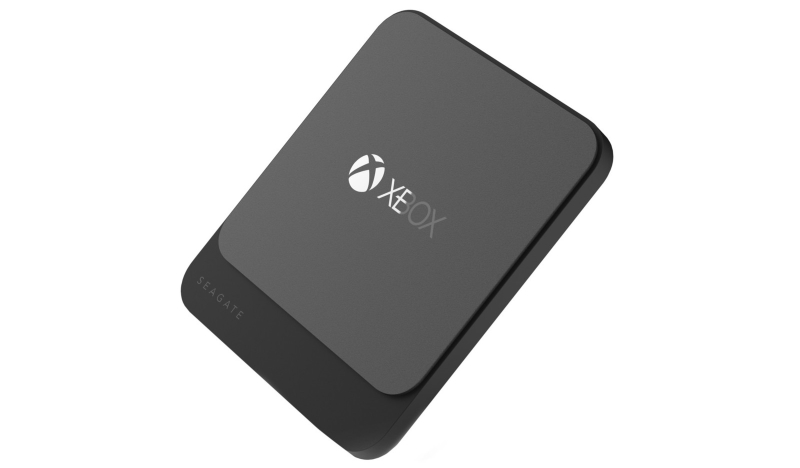 One of the biggest advantages of the Xbox One console has been the support for external storage drives as well. Having already offered Xbox Game Drives, Seagate has announced a further expansion of its game drives line-up with a new solid-state solution on its way to market. Announced at E3 2018, the new SSD Game Drive promises plenty of improvements over its two-year-old predecessor.
The new game drive SSDs will be offered in 500GB, 1TB, and 2TB variants, and will be compatible with all three generations of the Xbox One over USB. Taking into account that fact that Seagate has made the switch from traditional HDD to SSD this time, the new SSD game drives promises to cut download times across the console family, while also providing storage beyond your internal drive capacity. As for the looks, the new drive features the same color tone as the Xbox One X, and even features a classy XBOX logo in the middle, followed by the Seagate branding at the bottom.
The new SSD Game Drives are expected to be made available by the end of Q3 2018, both through online retailers and physical stores. As for the prices, the 500GB model will cost you $150, while the 1TB and 2TB drives will set you back $300 and $600 respectively. In case you feel that the price is a little too high as compared to the competition, you can always buy a standard SSD and then format it to be used with your Xbox One.