Just when Google's India-focused payments platform – Tez was set to celebrate its first anniversary, it was declared that it'll be rebranded to Google Pay to unify the company's payment efforts.
This announcement came earlier this week at the fourth edition of the Google for India event but it now seems like the Google Pay rebrand has started rolling out to Tez users.
Yes, the tech giant has updated the payments app to v17 to include the Google Pay insignia, as well as branding across the app. This is just the first step taken by the tech giant towards building its payments platform in India, paving the way for its expansion beyond UPI transactions.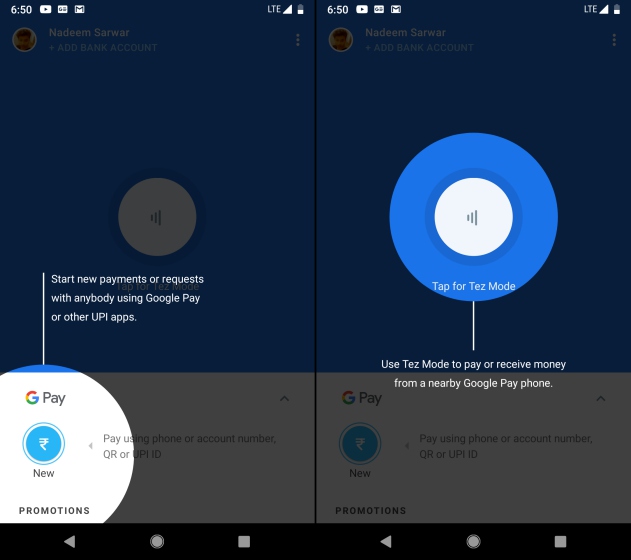 As you can see in the screenshots above, the rebrand doesn't mean that the Tez app is changing its core functionality right off the bat. The new Google Pay rebrand looks and works the same as before, except for a few trivial things that may have been moved around a little.
Currently, you can only attach your UPI account to Google Pay and continue to use the audio-based Tez mode to exchange money, pay bills, and complete payments. Tez has given Google a lot of insight into how to reform its payments app and some of its most popular features including easy-access to contacts, one-touch mobile recharge, and rewards are now being ported to Google Pay in other countries.
Google Tez, as revealed by Google, has been a runaway success with close to 22 million users onboarding the platform to make over 750 million transactions in under a year. It collectively amounted to a massive ₹2 lakh crore run-rate, which is expected to only rise further as Pay expands to online/ offline merchants across the nation.
So, have you received the Google Pay rebrand yet? Tell us in the comments below.