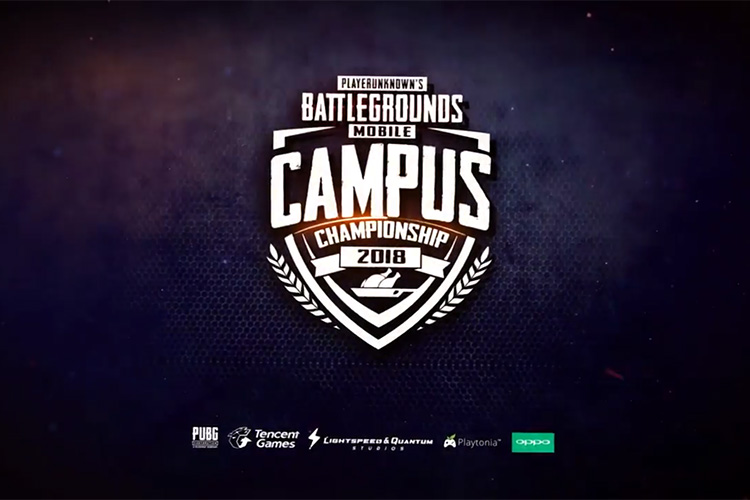 Chinese gaming giant Tencent Games, the company behind the gripping battle royale sensation that is PUBG Mobile, has announced the launch of India's biggest eSports tournaments to date.
The company has partnered with OPPO India to bring the 'PUBG Mobile Campus Championship 2018' to the country, in which PUBG Mobile players from over 1000 colleges across the country will compete to win prizes worth Rs. 50 lakh and scholarships.
Register for the Pubg Mobile Campus Championship here
https://www.youtube.com/watch?v=jkOkTNEZEZU&feature=youtu.be
According to a press release from the company, the PUBG Mobile Campus Championship 2018 in India "will feature more than 1000 colleges from 30+ cities across the country". 
The entire prize pool of Rs. 50 lakh has been sponsored by Oppo India and the championship will be streamed across all social media platforms, allowing eSports enthusiasts across the country to follow the championship blow-by-blow as one team manages to claim the top spot.
You can participate in squads of four and compete with players from across the country. The championship will feature four knockout rounds, including the semi-finals, which will shortlist the final 20 teams which will compete for the ultimate prize. If you think your squad has got what it takes to become the PUBG Mobile Campus Champions, then you can head to the official PUBG Mobile website and register for the tournament starting from today until September 23.
Talking about the event Aneesh Aravind, General Manager at Tencent Games India said:
"This is the first time we are organizing an eSports championship here and we are extremely excited to bring it to as many campuses of India as possible. This championship marks the beginning of many steps we will engage in making PUBG MOBILE, the game of choice in India."
The tournament will offer the following special awards for the matches at the Grand Finals:
MVP – Overall Best Player with maximum number of MVP awards
The Executioner – Awarded for maximum kills overall
The Medic – Awarded for highest number of revives
The Redeemer – Awarded to the player with the highest amount of health restored
The Rampage Freak – Awarded for maximum kills in one lobby
The Lone ranger- Awarded for maximum time survived in game
Once again, if you think you and your friends have what it takes to become the first ever PUBG Mobile Campus Champions, then head to the PUBG Mobile website and register your team for your shot at glory.
---