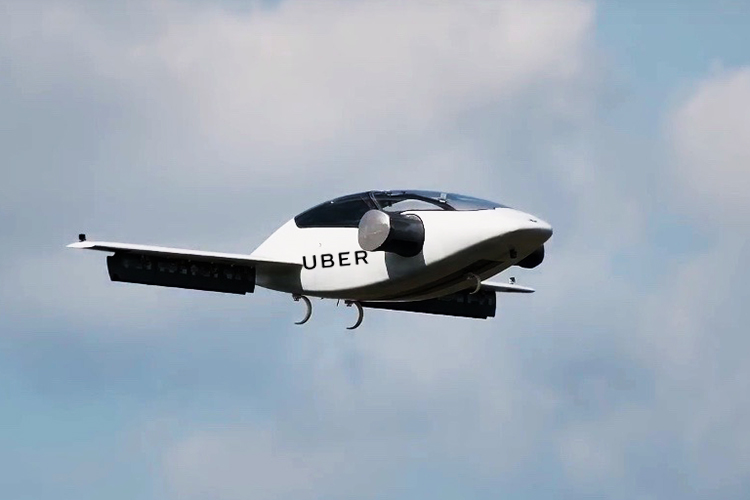 Uber is taking to the sky with its UberAIR taxis but one hurdle before the projected commercial launch in 2023 is that of dedicated spaces required for taking off and landing the taxis. Uber has now come up with a solution in the form of "Skyports" which appear to be straight out of a science fiction movie.
Skyports will be specially designed spaces for parking, launching, and landing air taxis. These Skyports will also serve as docks where passengers could get aboard the taxis or wait for their ride to arrive. The concept design that the company showed off at its Elevate Summit 2018 appears to be out of the world and mind-boggling.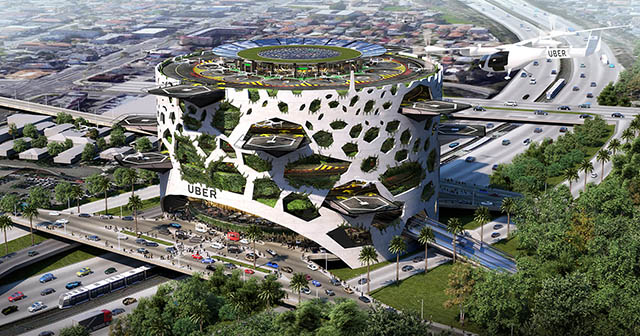 Each Skyport will be able to handle 4,000 passengers per hour and will host as many as 1,000 eVTOLs (Electric Vertical Take-Off and Landing) every hour. The infrastructure has been designed by architecture firm Corgan that aims to transform urban air transport. Apart from dedicated sites, the company might also engage roofs of skyscrapers as take-off and landing strips for flying Uber taxis.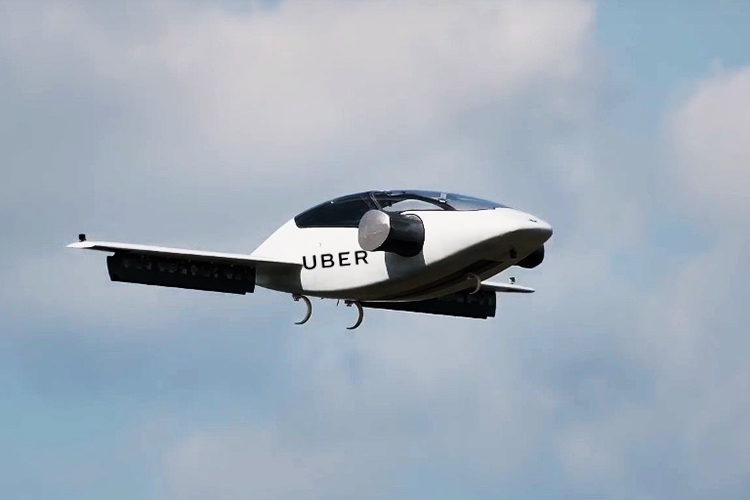 While revealing this plan, Uber Aircraft Engineering Systems' director Mark Moore said that the vehicles will be all-electric and the company has no motivation to rely on hybrid aircraft. To counter noise pollution, air taxis by Uber will have noise suppressors to keep the loudness 15dB below a normal helicopter.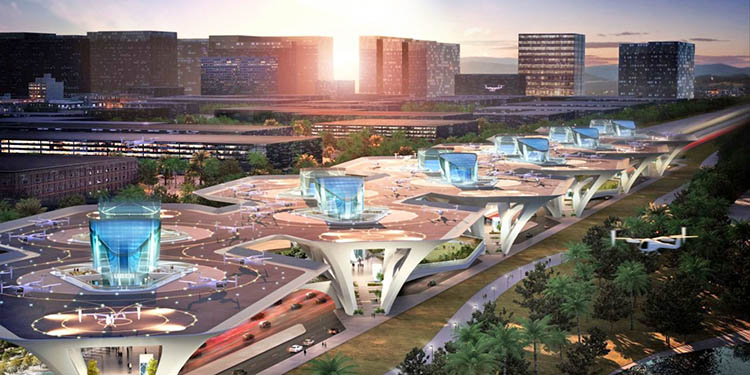 Moore also shared his expectation about the speed of the journeys. He said that these trips using air taxis will be 10 to 20 times faster than helicopters and will be operated by commercial pilots who will be required to undergo a special training for flying these vehicles.
But Uber has no plans to make these taxis self-flying. This could be due to recent concerns rising from the crash of Uber's self-driving car. Whatever the reality in the next five years, Uber's plans are extremely ambitious, and one thing we can't wait to check back on in a few months.
---