For most users, headphones should be able to shut out the rackety world and focus on the songs that move them or prose that inspires them. If you're dead serious about not missing a single word or note, having noise cancellation is a must. And, today we'll be looking at Sony's latest pair of noise-canceling headphones, and why am I compelled to recommend them over the top competitor, Bose QC35 II.
Sony WH-1000XM3, the obvious successor to WH-1000XM2, feels snug and comfortable, has a delightfully balanced sound output, and most importantly excels when it comes to cutting out ambient noise. All of these elements come together to offer a charming listening experience, whether you're an audiophile, a budding musician, or simply watching movies. In term of sound, the Sony headphones priced at Rs 29,990 are able to reproduce deep bass, but without overshadowing the natural sound.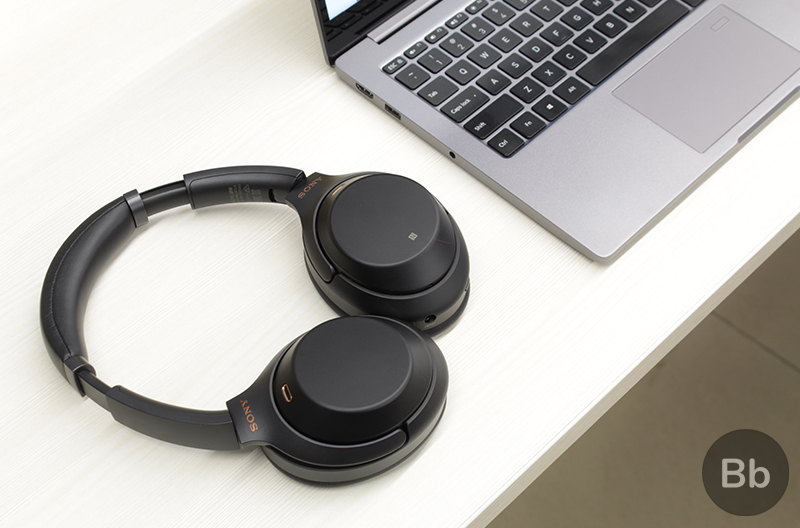 An improved array of noise-canceling microphones, a finer finish than the previous model, touch controls, and USB-C for charging are elements on the Sony WH-1000XM3 that appeal for your attention. There's a little trick to listen to ambient sounds clearly even without having to take the headphones off and I love it.
Once you start using them, these elements are certain to make your affair with music, movies, or commentary of any form even more exciting.
Sony WH-1000XM3 Specifications
Let us first take a look at the specifications of the Sony WH-1000XM3:
Driver
40mm dome type
Frequency Response
20Hz - 20kHz (SBC)
20Hz - 40kHz (LDAC, 96)
4Hz - 40kHz (active operations)
Impedance
47 Ohm
Bluetooth
Bluetooth 4.2 with aptX HD, LDAC support
Battery
38 hours (Bluetooth + ANC off)
30 hours (Bluetooth + ANC on)
200 hours (Stand-by + ANC off)
Wired Connections
3.5mm
Noise Cancellation Technology
Active Noise Cancellation & Ambient Sound Mode
Charging Port
USB Type-C
Weight
255 grams
Price
Rs 29,990 (Amazon India / Flipkart)
The WH-1000XM3 noise-canceling headphones have a wide range of frequency response, far beyond the human hearing capacity. Another striking aspect is the long and endearing battery life, almost making you forget about charging the headset.
So, then, let's start by taking a peek inside the box contents.
Sony WH-1000XM3 Box Contents
Inside the box, you get the following:
Sony WH-1000XM3 wireless noise-canceling headphones
USB-C Cable
3.5mm Aux cable
Carrying case
Plug adaptor for in-flight usage
Instruction manual and other paperwork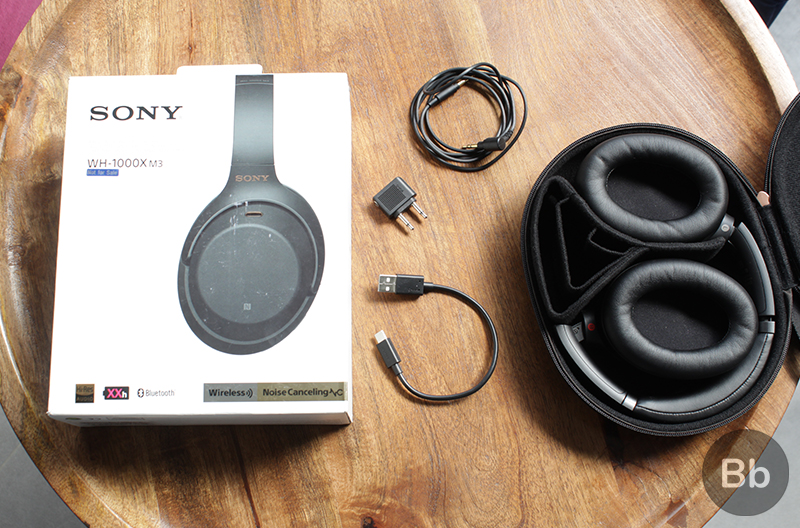 While the carrying case is a useful addition, I admire the included Aux cable which comes with a L-shaped connector at one of the ends. This makes it easier to use them with a PC or older gizmos like a classic iPod easier in my opinion.
Sony WH-1000XM3 Design and Build
Sony WH-1000XM3 is not the most visually striking pair of headphones out there unless you prefer minimalism. The all-black or all-beige body is interrupted by copper accents around the grilles shielding the mics and the same colour is seen on the Sony branding on both earcups. The simple design is suited for those who wants nothing but unbeatable sound quality and flawless noise canceling.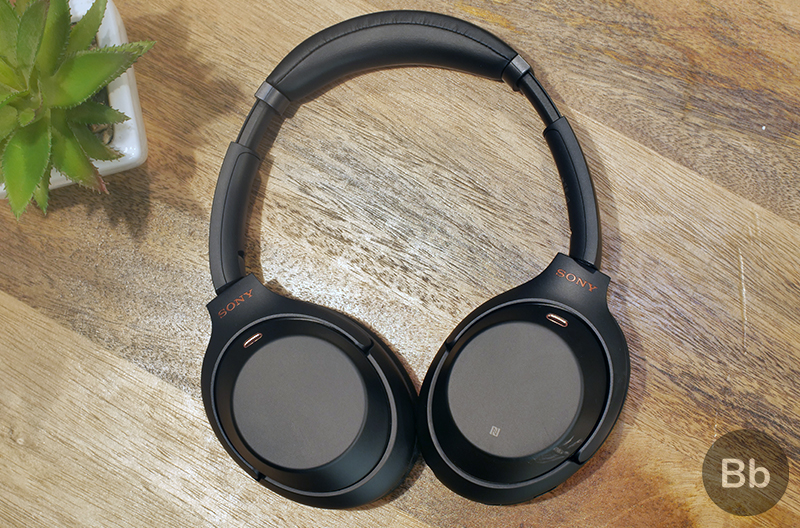 When the comfort of Sony WH-1000XM3 is in question, the cushion used on both the earcups and the headband feels assuring and you can wear it for long durations without discomfort. Over the last couple of weeks, I've worn the headset throughout the day and even dozed off wearing them at night without feeling distressed or weighed down. But if you plan to wear it all day long, be ready to feel groggy when you finally take them off.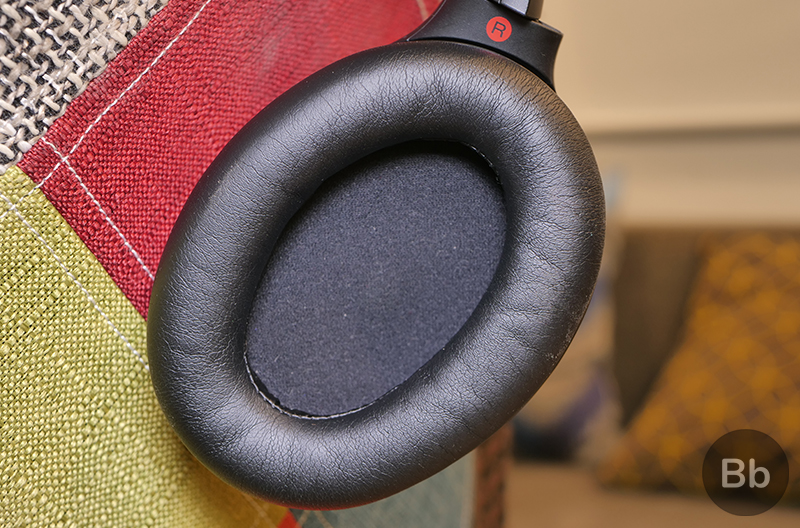 In terms of bendability, the Sony headphones might not be as stretchable as Bose QC35 II, but that does not lead to unwanted hindrance in wearability. When not in use, I have kept the headphones hanging around my neck without feeling the need to take them off and free my neck – simply because these headphones never hinder neck movements.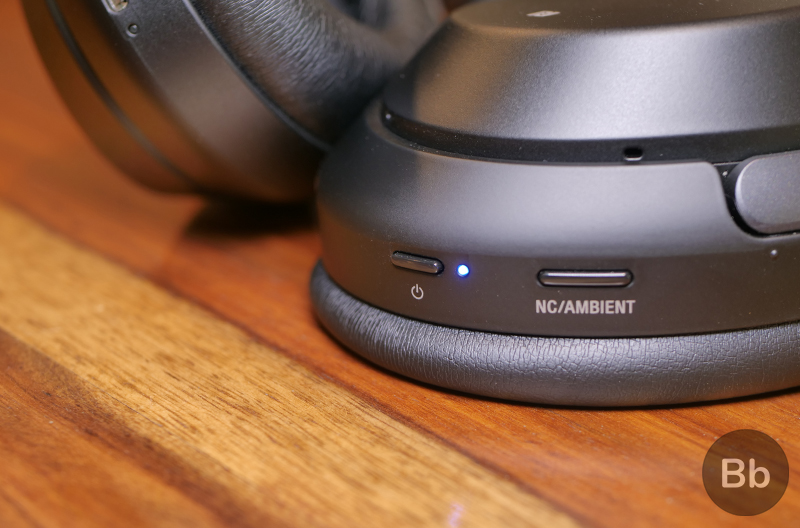 When it comes to the utility, you get power and ANC buttons (which can be repurposed to bring up Google Assistant) on the rim of the left earcup while the right earcup has touch controls instead of buttons. While the swiping gestures take some time getting used to, the controls are fairly reliable. For play/pause, you double tap in the middle of the right cup, swipe right or left for forward or rewind, and swipe up or down for altering the volume of the headset.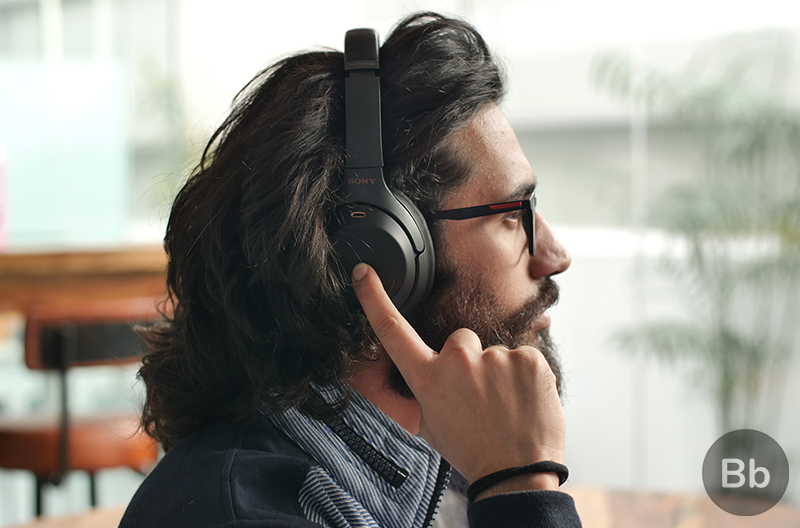 When it's time to charge them or give the headphones some respite, you can fold them – thanks to the swivel design – into a compact form so that they don't eat much space on your desk or nightstand. Furthermore, there's a small dot etched on the left earcup so that it is easy for the visually impaired to distinguish between the left and right earcups.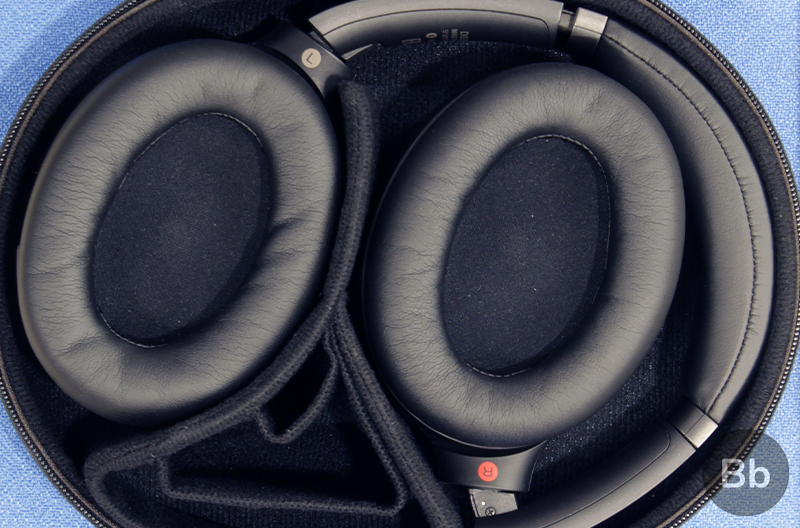 I've used these headphones while out on a run, as well as while working out, and have had no issues with the stability – as long as the headband is resting tightly. However, you will get sweat on the padding and since Sony does not actually speak of any kind of water or sweat resistance, I think you would be better off with limiting these headphones to indoor use.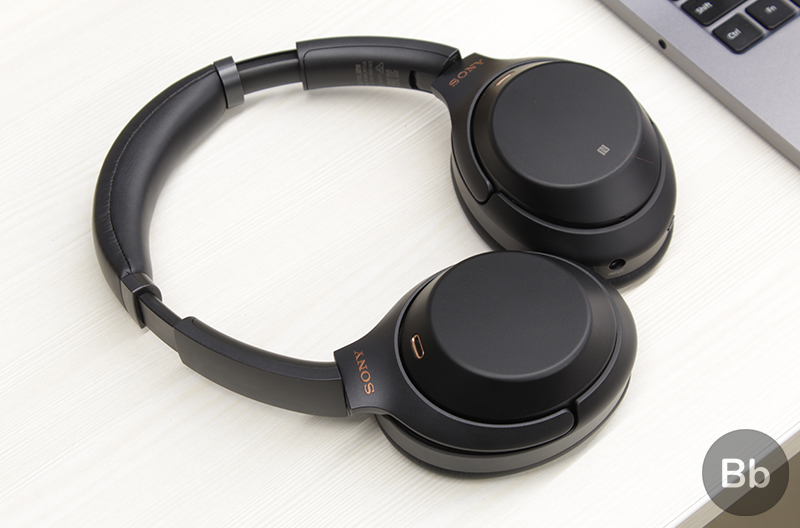 Overall, I adore the simple and clean design. And while, the touch controls do take a few days of practice to get used to, using the headphones gets much simpler once you have mastered that. At least, compared to buttons which might be difficult to find just by touching.
Sony WH-1000XM3 Sound Quality
I've come face-to-face with what I think is philosophical essence of music while using these Sony headphones. This is because listening to music or any form of commentary on the Sony WH-1000XM3 feels like a spiritual experience. The sound is well-balanced throughout all frequencies, producing a rich and delightful experience in all conditions.
I wish I had another pair of ears so I could enjoy the sound even better.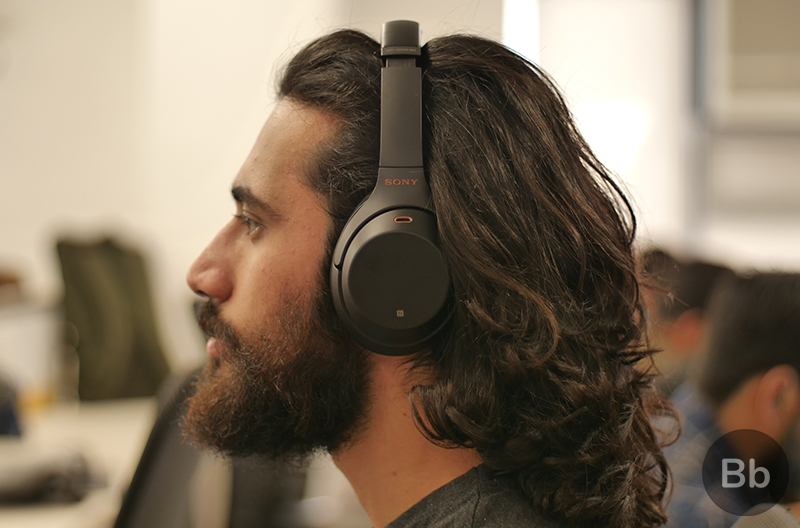 Honestly, no other headphones come close to this kind of acoustic quality at this price that I have come to experience with the Sony WH-1000XM3. The bass is rich and deep and does not get muddled by other frequencies or distorted at high gain. If you're listening to music with heavy bass, you will be able to differentiate between the varying notes, and that sensation is preserved even when there's another loop or instrument layered on top of it. When the bass is strong, you'll feel a strong wave hitting your ears, but gently. This quality is almost akin to standing in front of bass amp at a concert. You simply feel the bass, not just hear it.
Whether you listen to grunge to smooth jazz, mids on the Sony WH-1000XM3 are unimaginably good. You won't experience any form of crackling or distortion even if you crank the gain up to ten (or eleven if you're a Marshall fan). Vocals and other instruments which fall in the range are clear and crisp, and don't bite into the range of other instruments.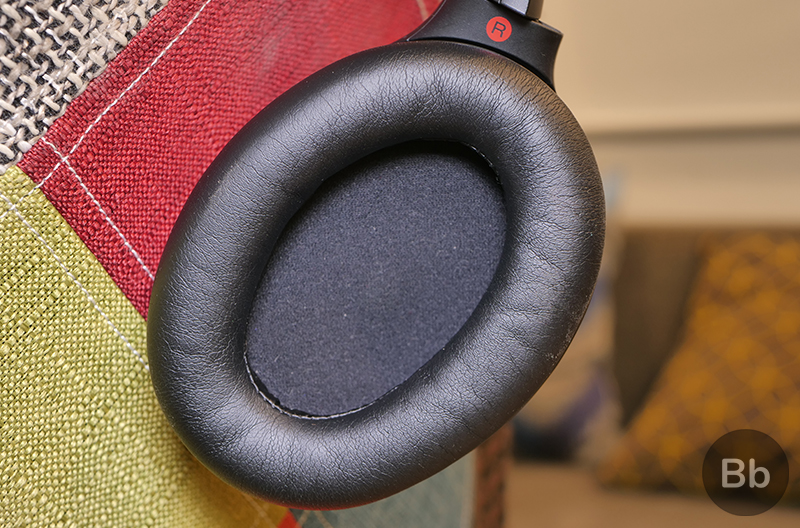 The highs produced by Sony WH-1000XM3 are pretty clear too and do not sound shrill or shrieky in any way. Whether its a trombone or an electric guitar with a chorus effect, the headphones will deliver the right tone without compromising on quality. I've embraced many new experimental genres diverging out of rock and heavy metal (my primary appetite for music) for this reason.
There's good news for cinephiles too as the headphones offer a rich playback experience without letting background scores or dialogues mesh into each other's territory.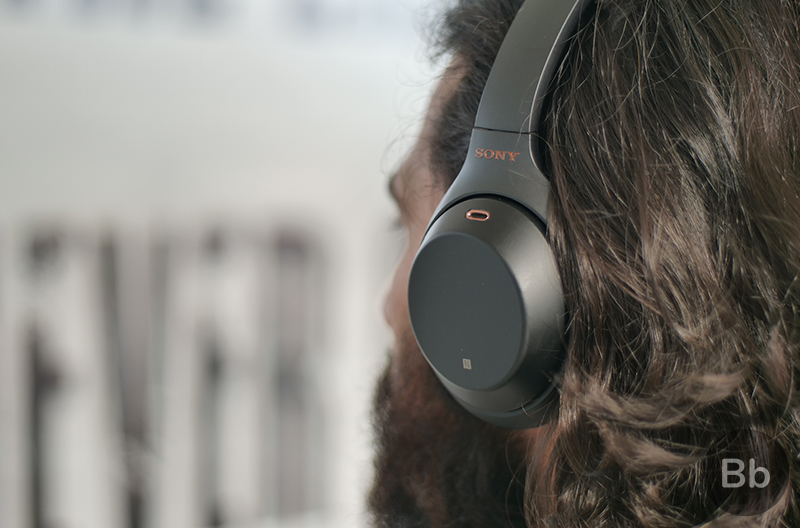 If I have to summarize the sound quality, I'd say that the Sony WH-1000XM3 eerily replicate almost the same experience as the original studio recording. Even though it's not meant to be neutral studio headphones. Needless to say, you hear a lot of new elements or instruments that might have never heard before.
However, when it comes to calling, the listener on the other end might hear a lot of noise while you struggle to be heard and so I have found myself not using these headphones while calling.
So, if you're an indie producer or a resolute audiophile, these headphones should definitely make sense to you. You can also enhance the sound further by using the compatible app called Sony Headphones Connect.
Sony WH-1000XM3 Active Noise Cancellation
Active noise cancellation (ANC) is the spotlight feature on the Sony WH-1000XM3, which is also the reason you're paying the premium. With this pair of headphones, the intensity of noise cancellation can be adjusted over 20 steps, which is really impressive. These settings can be tuned manually using the app, which we'll learn about in the next section.
Besides ANC, the button can be used to toggle ambient sound, which means that you will be able to hear the background sounds with clarity and this is especially useful when you're walking on the road or working out with the headphones. Alternatively, you can place your hand over the right earcup to lower the volume of the headphones and activate ambient sound, which comes in handy when someone approaches to talk to you but the feature might test your patience at times.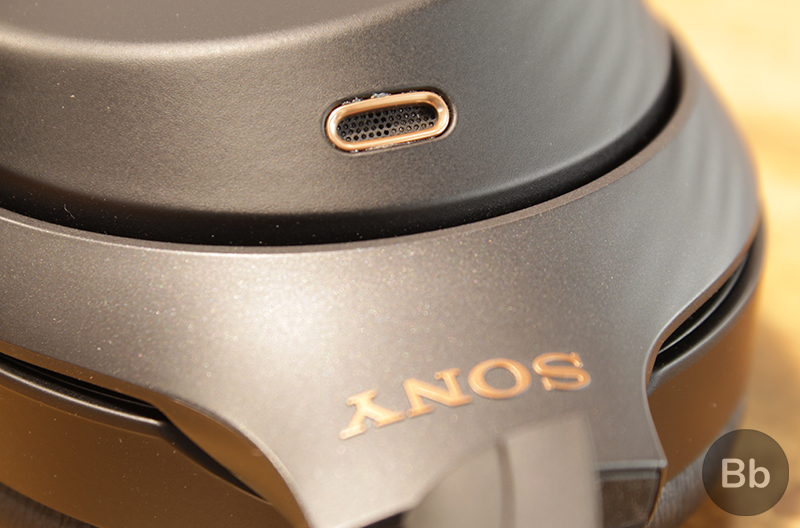 When ANC is turned on, it blocks out background noise majorly, cutting out any distraction and this has especially helped me focus on work despite being surrounded by talkative colleagues. The feature should also be useful for frequent flyers, irrespective of whether you're flying a jet flight or a small propeller-driven carrier.
Do note that if you're accustomed to using noise-canceling microphones, you might feel a sensation similar to altitude sickness or nausea initially but your ears should adapt to it over time.
Sony Headphones Connect App
The companion app for the Sony WH-1000XM3 headphone is pretty useful for displaying a variety of information and allowing you to change a long list of settings to ensure the best sound experience and we'll learn about each setting one-by-one. First of all, the app shows you the amount of battery on the headset as well as the mode of connection.
The first setting that you get control over is for Adaptive Sound Control. Based on the sensors from your smartphone, the app can learn if you're standing, walking, or running and automatically adjust the amount of ambient sound creeping into the earcups, to prevent any accident or mishap due to blockage of sound. You may also choose to turn it off.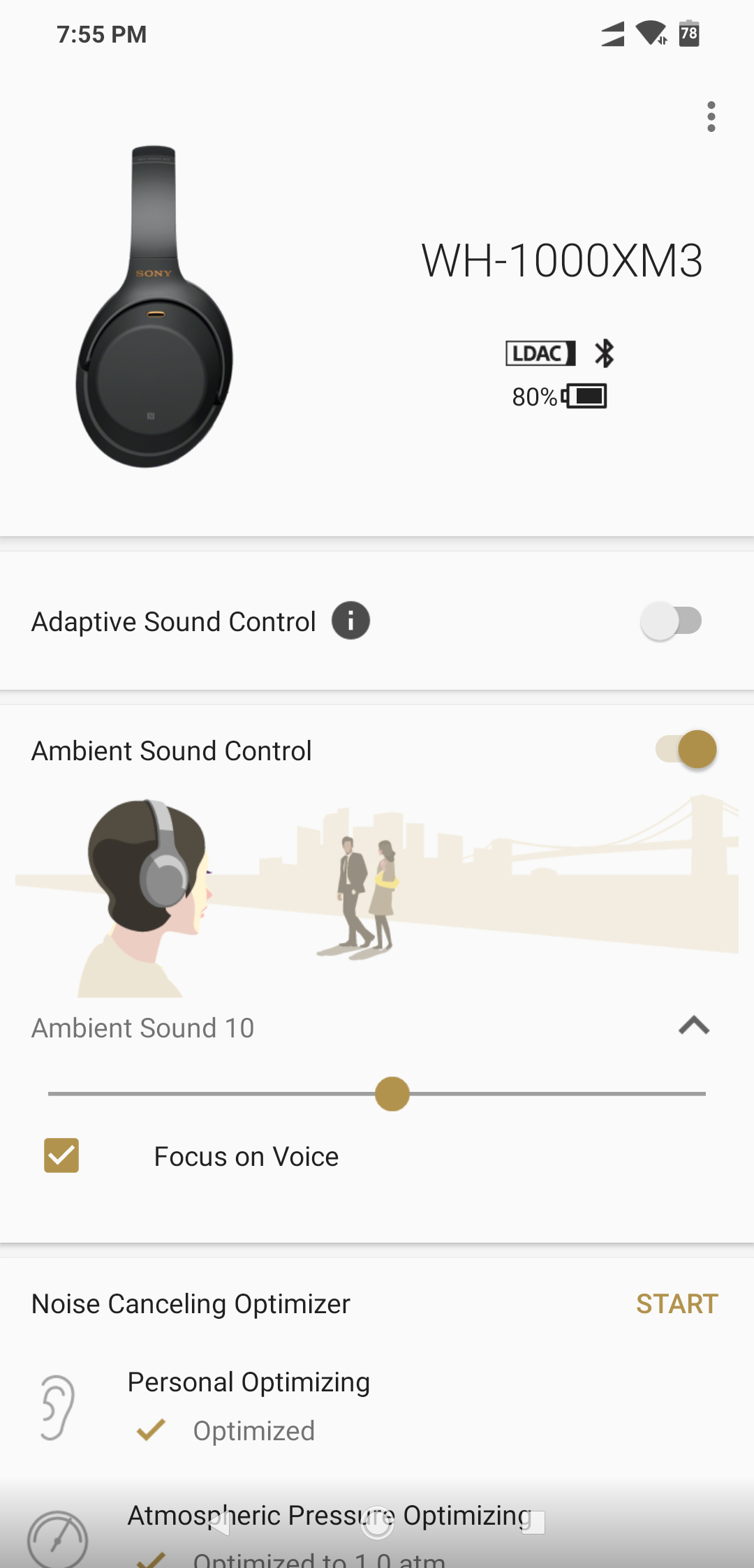 Alternatively, you can choose to toggle ambient noise control on or off and select the degree of noise cancellation ranging from zero (complete noise cutoff) to 20 (lowest).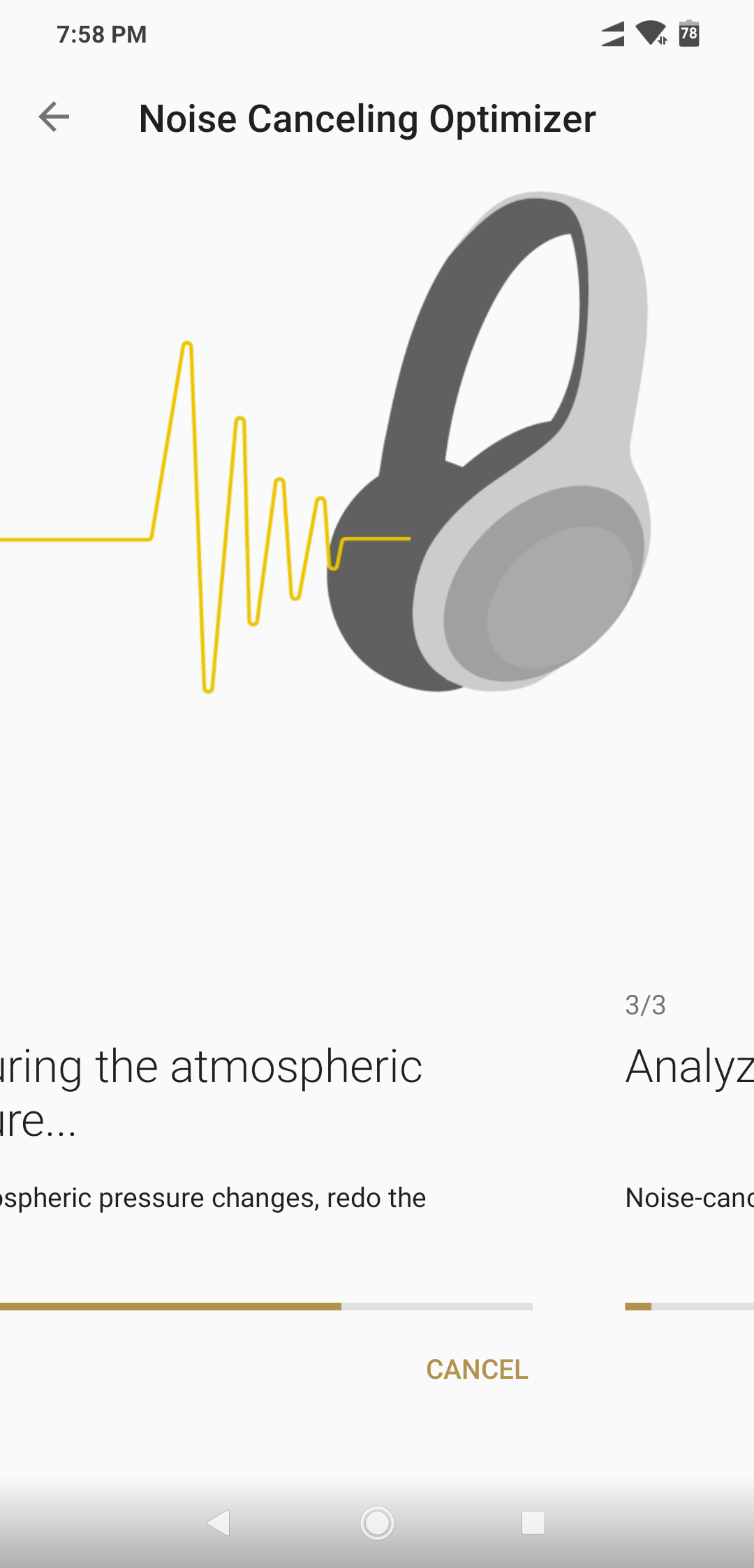 Then, there's an option to optimize the noise cancellation based on the ambient pressure and presumably, the distance between the drivers and your eardrums. The feature recommends you tune these settings every time you change how you wear headphones. The process takes hardly 20 seconds.
Next, you can change the spatial positioning of the sound source. You can also change the surround sound effects if you want to enjoy the same sound experience as that of a concert hall or a club etc. as well as adjust the equalizer if you want a brighter or mellow texture. You also get two custom equalizer presets which you can customize to your liking.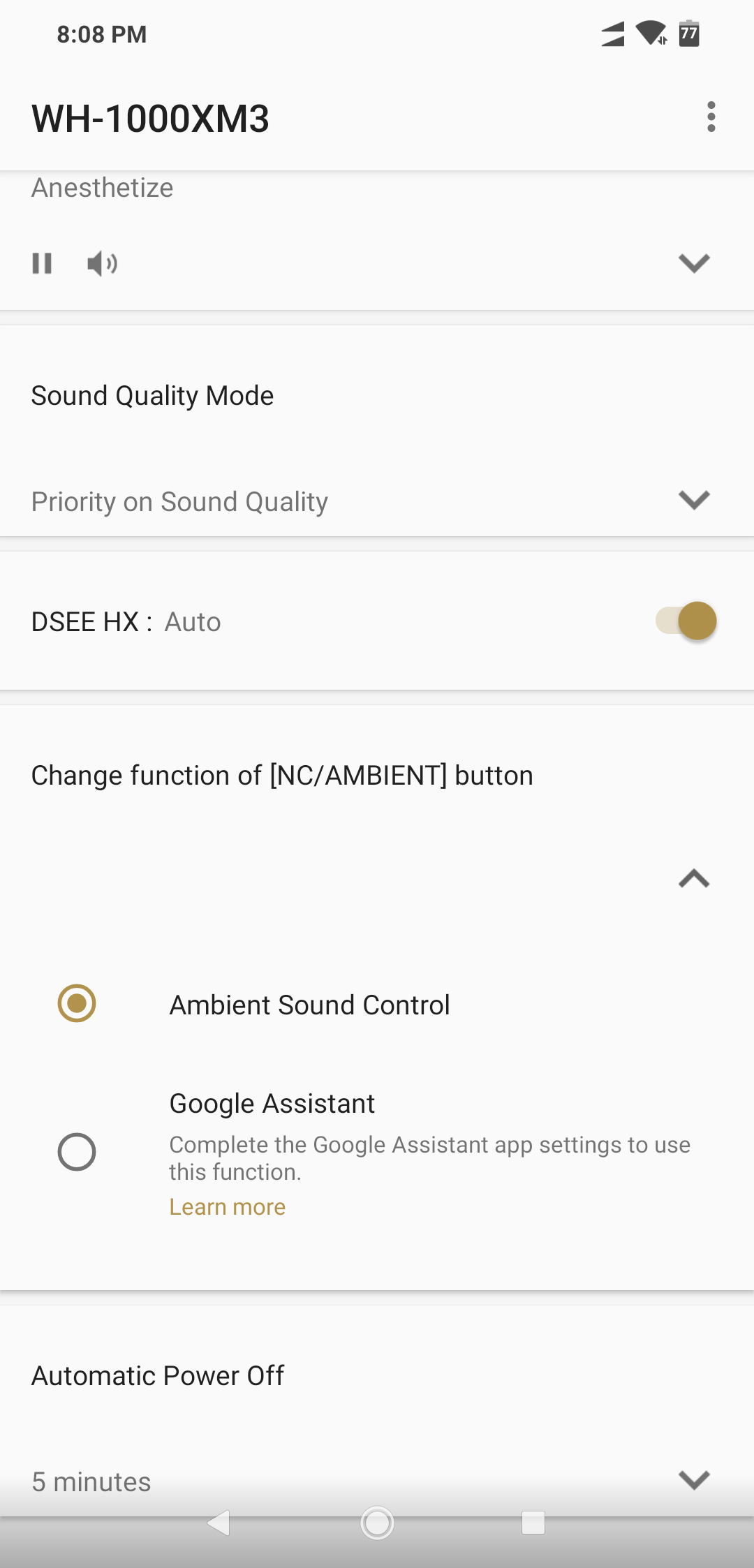 Then, you get the options to control playback and to choose between optimal sound quality or a stable connection. When you choose the latter, the connection switches to SBC. Additionally, there's an option to upscale the quality of lossless formats like FLAC or WAV through Sony's proprietary Digital Sound Enhancement Engine (DSEE HX) technology.
Lastly, there are options to assign the function of the ANC button and to set an auto-shutdown timer when the headphones are not connected.
There's one feature I miss in this app and that is the ability to connect or disconnect other devices. But that aside, the wide range of settings enhance the overall listening experience. You can get the app on both – Google Play Store (free) and iOS App Store (free).
Sony WH-1000XM3 Connectivity
Sony WH-1000XM3 runs on Bluetooth 4.2 and supports a wide range of protocols like SBC, AAC, and includes support for hi-res audio formats such as aptX, aptX HD, and LDAC. You should have no problem connecting the headphones to any devices – I've tried them with Poco F1, OnePlus 6T, iPhone XR, 2017 MacBook Pro, and a bunch of Windows laptops. While, in terms of laptops, I find the audio quality slightly lacking, but using an Aux cable rectifies that and you can continue using the active noise control with the wired connection.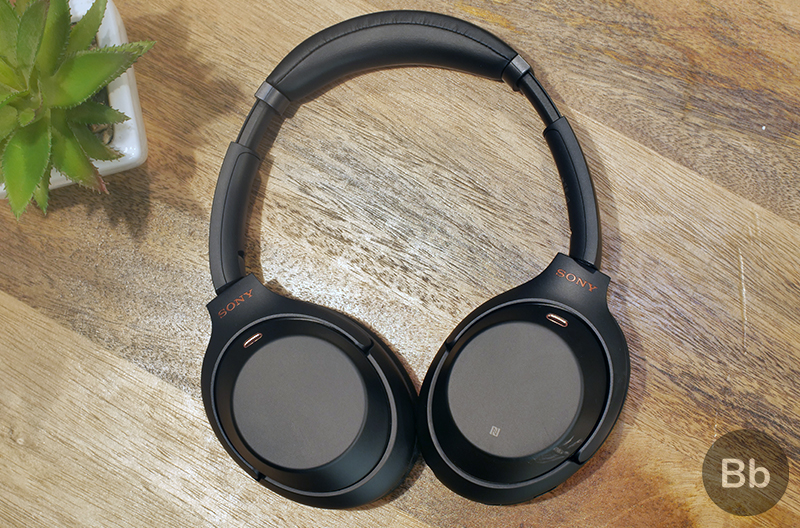 In terms of the range of connection, the headphones stay connected for up to almost 10 meters (30 feet), even there are thick walls in between. Further, pairing is a cohesive experience, and NFC makes it even easier. When you move out of the connectivity zone and come back, Sony WH-1000XM3 connects very easily.
At the same time, the headphones can stay connected to two devices at once and while the headphones will not play media from two sources at once (obviously), switching between sources is effortless – just pause one and play the other.
For charging, you get a USB-C port which is an unusual sight amidst the sea of micro USB ports on most audio accessories. This, however, does not speed up charging as we will see next.
Sony WH-1000XM3 Battery
Not just sound, the Sony WH-1000XM3 also passes with flying colors when it comes to its battery life. Sony has claimed that the headphones can last for up to 30 hours of continuous playback even when active noise cancellation (ANC) is switched on.
In my test of the WH-1000XM3, I could easily get more than three days of continuous playback during my commute to work, while at work, way back home, and even after that. All of this while continuously using ANC. Even with 20% battery, the headphones easily last for three to four hours of seamless playback and that is commendable – although the low battery warning does come up every now and then.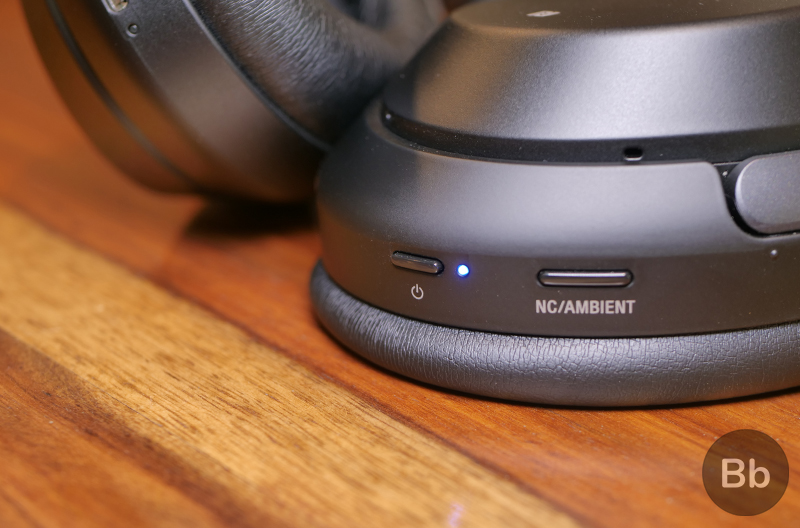 But for the long battery backup, you'll have to make do with the long charging duration. To charge fully, the headphones take around 200 minutes (or 20 minutes over three hours). However, you need not necessarily charge the headset only when you have three hours at hand and only 15 minutes of charging can offer you a usage of a couple of hours.
To sum it up, I have no issues spending three hours charging the Sony WH-1000XM3 because it pays off with the insanely prolonged backup.
Sony WH-1000XM3 Pros and Cons
Sony WH-1000XM3, as I mentioned above, brings great quality sound, with tons of optimization options available in the companion app to help you choose the best sound to suit your ears. I also fancy the minimal design and easily graspable touch controls.
While complaining about the headphones will simply be nitpicking, here are the pros and cons of owning the Sony WH-1000XM3 noise-cancellation headphones.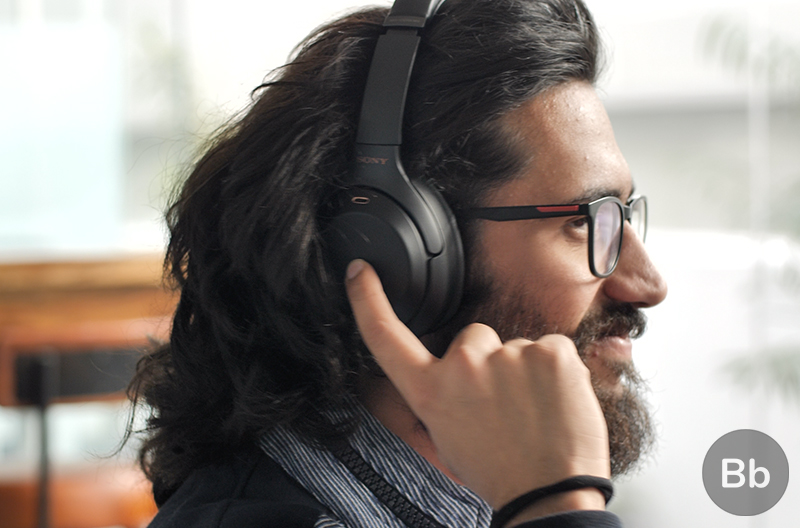 Pros
Durable build
Comfortable to wear
USB-C
Great battery life
Versatile and rich recording-quality sound
20-step noise cancellation
Cons
Not great for calling
Can't disconnect other devices using the app
Sony WH-1000XM3: Studio Quality at Your Disposal
The pair of headphones is clearly one of the best in this price range that you can cozily wear on your ears. Sony WH-1000XM3 feel like the true successor, with much better noise canceling and a crystal clear sound experience.
Listening to music or any form of commentary on the Sony WH-1000XM3 is a spiritual experience
Besides the striking sound quality, I am in love with the long battery life. Before using these headphones, I faced the predicament of whether you really need to pay Rs 30,000 for the great audio experience and now I can tell you that it is worth each penny.
In this price range, you will find Sennheiser PXC550 (Rs 29,990) if you want a lightweight headset, and the Boss QuietComfort35 II (Rs 26,425).
While I stand by Sony's stunning clarity, which I can assure is better if you want true and unamplified tones, I'll also be bringing you a comparison with the Bose QC35 II soon.
Irrespective of that, it would not necessarily take an audiophile to appreciate the sound quality of these Sony headphones. If you're in the market for headphones priced nearly the same, buying the Sony WH-1000XM3 makes a lot of sense. These are also suitable for gaming, apart from music or other forms of entertainment.
Buy Sony WH-1000XM3 noise-cancelling Bluetooth headphones on Amazon (Rs 29,990)
---
Load More