After the unveiling of Qualcomm's new 5G-enabled 7-series chipsets, the line between mid-range and flagship chipsets is getting blurred pretty often. Recently, we have seen that flagship features such as premium CPU cores and connectivity support for new technologies are making their way to mid-range chips. And that's not a bad thing at all. Qualcomm recently released the Snapdragon 780G chipset, which is said to become the new king in the mid-tier SoC market. It's the successor to last year's Snapdragon 765G, which gave us some of the best 5G phones in 2020, including the OnePlus Nord, Pixel 5, and more. So if you want to find out who wins the fight between Snapdragon 780G vs Snapdragon 765G, follow our comparison below.
Snapdragon 780G vs Snapdragon 765G (2021)
Here, we have compared the specs between Snapdragon 780G and Snapdragon 765G. You can expand the table below and move to the relevant section easily.
Snapdragon 780G
Snapdragon 765G
CPU
Kryo 670, Octa-core CPU
Kryo 475, Octa-core CPU
CPU Cores
1x 2.4GHz (Cortex A78)
3x 2.2GHz (Cortex A78)
4x 1.9GHz (Cortex A55)
1x 2.8GHz (Cortex A76)
1x 2.4GHz (Cortex A76)
6x 1.8GHz (Cortex A55)
Manufacturing Process
5nm
7nm
GPU
Adreno 642
Adreno 620
Display
1080p+ @ 144 Hz
1080p+ @ 120 Hz
Machine Learning and AI
6th-gen AI accelerator featuring Hexagon 770 DSP ; 12 TOPS
5th-gen AI accelerator featuring Hexagon 696 DSP ; 5.5 TOPS
ISP
Triple Spectra 570
Spectra 355
Camera Capability
192MP in Single mode;
64MP + 20MP in Dual mode;
25MP triple camera with Zero Shutter Lag
192MP in Single mode;
22MP in Dual mode
Video Capability
4K HDR
4K HDR
Charging
Quick Charge 4+
Quick Charge 4+
Modem
Qualcomm X53 5G Modem
3.3 Gbps Peak Download
Qualcomm X52 5G Modem
3.7 Gbps Peak Download
WiFi Support
Wi-Fi 6E
Wi-Fi 6
Bluetooth
Bluetooth 5.2
Bluetooth 5.0
NavIC Support
Yes
Yes
Snapdragon 765G was one of the first 7-series chips to bring flagship-level features in a mid-range SoC. It was followed by the Snapdragon 768G, which is a minor upgrade over the Snapdragon 765G. Now, that changes after the announcement of Snapdragon 780G. To begin with the CPU, the Snapdragon 780G comes with four A78 cores, which are flagship cores available in the top-of-the-line Snapdragon 888 SoC. On the other hand, the Snapdragon 765G features just two A76 cores and six A55 efficient cores. Clearly, the Snapdragon 780G will be a beast of a gaming chip in the mid-range segment.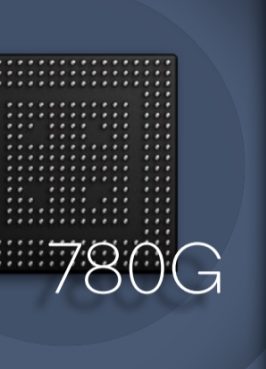 Not to forget, the Kryo 670 CPU is built on Samsung's 5nm process, which should result in better thermal performance without hindering the battery life. As for the graphics, Snapdragon 780G comes with the Adreno 642 GPU, whereas the Snapdragon 765G has a lower-powered Adreno 620 GPU. While we don't have the performance figures at hand, we are certain that the GPU on 780G should perform better even in more graphics-intensive games.
In terms of camera prowess, both the processors seem to be on par, except that the Spectra 570 ISP on Snapdragon 780G has support for triple concurrency. It is the same feature that is available on the flagship Snapdragon 888 SoC. It means that the ISP onboard is powerful enough to capture a 25MP image on all of its three cameras without any stutters. That is amazing, right?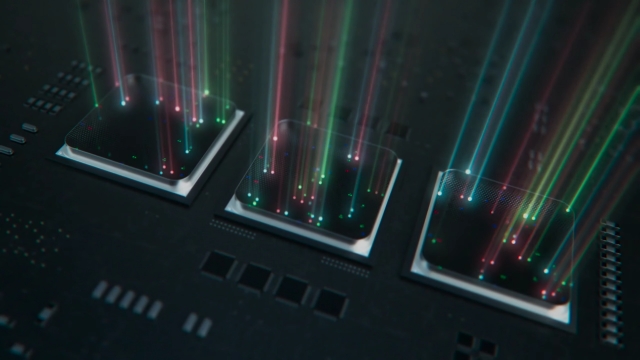 On the other hand, the Spectra 355 on Snapdragon 765G can shoot up to 192MP images (84MP with Zero Shutter Lag) in single camera mode, which is the same as Spectra 570 ISP. And in dual-camera mode, 765G devices can capture up to 22MP images. In terms of video capture, both are almost on similar lines with support for 4K HDR recording, slow-mo video capture at up to 720p @ 480 FPS, and more. There is no support for 8K recording in the Snapdragon 7-series chips yet.
Coming to connectivity, the Snapdragon 780G has brought flagship-level specs to the mid-range segment with its FastConnect 6900 system. You have support for WiFi 6E, Bluetooth 5.2, NavIC, and more onboard. In contrast, the FastConnect 6200 system on Snapdragon 765G brings support for WiFi 6, Bluetooth 5.0, and the NavIC satellite system.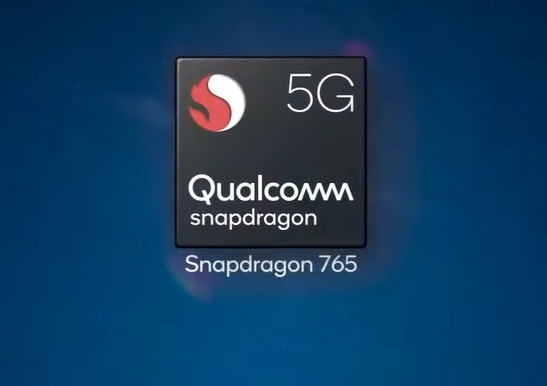 Among all this, the most surprising factor is 5G. You would expect Snapdragon 780G to come with all the bells and whistles of a 5G system, but that is not the case here. Instead, the X53 5G modem on Snapdragon 780G is a downgrade from Snapdragon 765G's X52 modem. The X53 modem, although incremental in number, only has support for the sub-6 GHz 5G band. There is no support for premium mmWave 5G bands and that's disappointing.
On the other hand, the integrated X52 modem on Snapdragon 765G has support for both sub-6 GHz and mmWave bands. It can achieve peak download speeds up to 3.7Gbps as compared to the 3.3Gbps peak speed achieved by the X53 modem. It's unclear as to why Qualcomm took this approach but looking at the global rollout of 5G and the expensive implementation of the mmWave system, the lack of mmWave bands is perhaps not a dealbreaker.
Snapdragon 780G vs Snapdragon 765G: Who Wins?
I don't have to make a case here for Snapdragon 780G as it's obviously much better than Snapdragon 765G, at least on paper. Xiaomi Mi 11 Lite 5G has already launched with the Snapdragon 780G chipset, and the iQOO Z3 Pro is said to be coming with the same chipset under the hood. It will be interesting to see the performance difference between 765G and 780G and how much closer the Snapdragon 780G is to the flagship Snapdragon 888 chipset.
Anyway, that is all from us. In case you want to know who wins the chip war between Snapdragon 870 vs Snapdragon 865 vs Snapdragon 888 or A14 Bionic vs Snapdragon 888, go through our comprehensive comparisons linked above. And while you are at it, do tell us your opinion in the comments section below.
---
Load More