With the release of 5G, new terms and buzzwords have entered our lexicon. Recently, we wrote a detailed explainer on what are mmWave and sub-6GHz 5G bands to make the concept easy to understand for the general populous. Apart from that, we compiled a list of 5G bands supported in India and how to check 5G bands on your phone for your reference. And in this article, we bring you an easy explainer on SA and NSA deployment modes in 5G. We also compare 5G SA vs NSA to find the differences between these two architectures. On that note, let's not waste time and dive right in.
Comparing 5G SA and NSA: Which is Better? (2022)
In this article, we compare SA and NSA 5G deployment modes and what both terms mean for end users. You can also find the differences between SA and NSA 5G architecture. Expand the table below and move to your desired section.
What is SA 5G Architecture?
If you are wondering what SA means in 5G, you have come to the right place. By its very definition, SA 5G stands for Standalone 5G, which means it's an end-to-end 5G network. To understand how SA offers a complete 5G network, first, you need to know the intermediaries in a network. In a mobile network, there is a base station (also called core), radio antennas, and an end device (smartphone, tablets, etc.).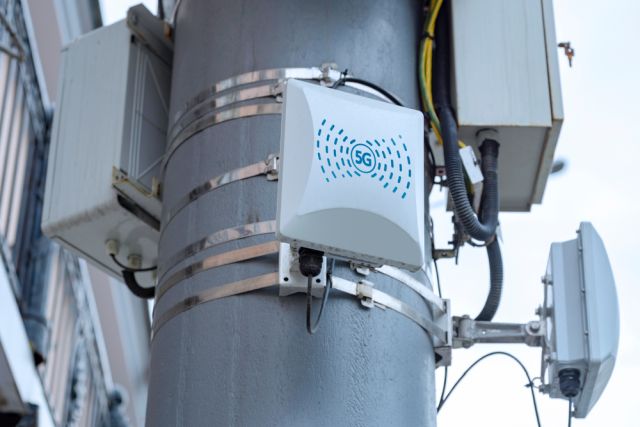 In an SA 5G network, the base station, aka core, is entirely built on the 5G specification, which is devised by the 3GPP (organization that develops standards for mobile telecommunication). The radio antennas are also based on 5G specifications, and lastly, the end devices must also support the 5G NR bands.
In this ecosystem, all three pieces of equipment are purely based on the latest global 5G specifications. There are no 4G/LTE or existing legacy components used in this infrastructure. This kind of end-to-end 5G network is called Standalone 5G. Here, not just data but even voice calls (VoNR) will be done over 5G NR radios, offering a superior experience.
When we hear about ultra-low latency and unparalleled speeds that run into 10 to 20 gigabits per second (Gbps), the companies are actually talking about an SA 5G network. This kind of pure, unfettered 5G network is incredibly rare around the world, and only a handful of telecom companies have deployed this infrastructure, as it's prohibitively expensive to deploy. We have discussed this topic in greater detail below, but before that, let's find out what is NSA architecture in 5G.
What is NSA 5G Architecture?
Now that you understand a Standalone 5G network, let's learn about NSA in 5G. NSA 5G means a Non-standalone 5G network, where the core (base station) is based on 4G/ LTE infrastructure but uses radio antennas that are based on 5G. And of course, as you might be able to guess, smartphones must have support for 5G to use this type of 5G network. Here, except for the 4G LTE core (also known as EPC or Evolved Packet Core), everything is based on 5G specifications.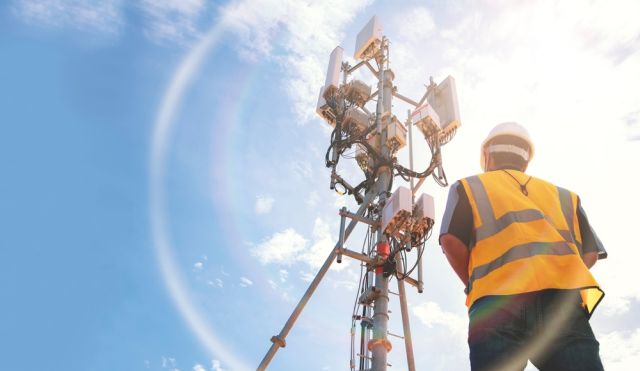 In an NSA 5G radio access network (RAN), you won't get the much-touted 5G capabilities such as near-zero latency and unparalleled speed, but it's a cost-effective way to deploy a 5G network across the globe. Telecom operators don't need to overhaul their base stations and can quickly enable 5G network services using the 4G EPC. In fact, most telecom companies are using NSA to offer 5G services to the masses in the beginning. Even Jio 5G and Airtel 5G deployments, which are likely to start by August end, will be based on 5G NSA infrastructure.
What is EPC Virtualization in 5G?
At the heart of the SA vs NSA comparison is the 5G core that the Standalone 5G network uses. However, telecom vendors such as Ericsson, Nokia, Samsung, etc. are offering a new way through software to upgrade the 4G EPC core to the 5G core without replacing the equipment, converting an NSA 5G network to SA 5G at a fraction of the cost. It's called EPC Virtualization or vEPC for short.
It basically virtualizes the 4G core through software to make it compatible with 5G architecture. Through this method, you get SA 5G benefits like network slicing, scalability, voice calls over 5G NR radios (VoNR), and more. In the US, T-Mobile, in partnership with Cisco, is using this technology and has already deployed vEPC, converting thousands of 4G EPC cores to 5G cores.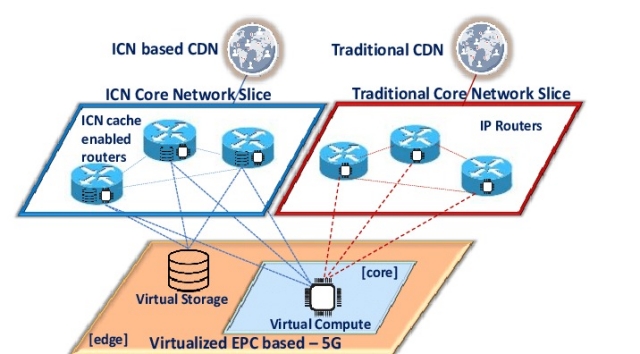 If we talk about SA 5G deployment in India, Airtel CEO Gopal Vittal recently said the company can easily move to 5G SA from 5G NSA with a software upgrade, most likely referring to 4G EPC virtualization. However, the company will stick to NSA 5G initially. Reliance Jio, on the other hand, has been working on EPC virtualization for a few years now. It acquired Radisys, a US-based company back in 2018, that has expertise in vEPC. The indigenous 5G solution that Jio keeps on talking about is actually vEPC in action. The company will most likely use its 700MHz airwave to offer SA 5G services.
To sum up, in the comparison between two modes — SA vs NSA 5G, EPC virtualization is making a huge contribution in transitioning 4G/ LTE EPC core to 5G core. This technology is enabling telecom companies to offer faster speeds without the costs of talking down older 4G equipment and installing new 5G ones in its place.
SA vs NSA 5G: What's the Difference?
As we learned above, the primary difference between SA and NSA 5G networks is that all components in an SA 5G infrastructure are purely based on 5G specifications. Whereas, in an NSA 5G architecture, the core is based on 4G/ LTE equipment (upgraded to 5G using EPC) and radio cells and end devices are developed on the 5G standard.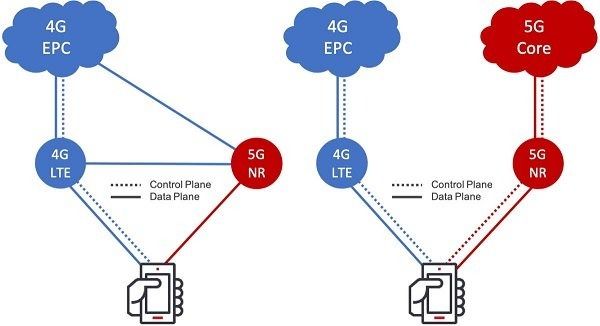 As telecom operators still use their existing legacy base stations to cut costs, you don't get ultra-low latency and higher gigabit speeds in an NSA 5G network. Apart from that, the SA 5G network consumes less energy and offers telcos more capacity in comparison to NSA 5G network. To give you an exact number, the SA 5G network can handle massive communication and can connect more than 1 million devices at a time, which is mind-boggling.
Having said that, the reason SA 5G is not being deployed initially is that it's a huge investment for telecom operators. To replace the legacy 4G/ LTE EPC, the companies will not just need money, but also time to implement the 5G core. So to make 5G deployment quick and cost-effective, telcos are opting for the NSA 5G network. Do note that mobile network operators in the US and Europe also have plans to deploy the true SA 5G core by the end of 2023, so that is good news.
Benefits of SA 5G Over NSA 5G
For end users, there are broadly five benefits while using 5G on an SA infrastructure over NSA:
You get an ultra-low and reliable latency, going as low as 5ms or less on an SA 5G network. This should be helpful while gaming on the cloud, streaming, and more. And in the medical field, it can facilitate remote robotic surgery.
Apart from that, SA 5G offers far better speed than NSA 5G. It can theoretically achieve a download speed of 10 to 20 Gbps. So, the insane claims of being able to download a 1GB movie in 5 seconds or so might actually come true.
SA 5G network can scale massively and can handle more than 1 million devices at a time.
On an SA 5G network, you will get a better voice calling experience with VoNR (Voice over New Radio).
According to IEEE, SA 5G consumes less power than NSA 5G and comes with a host of energy-saving features.
Benefits of NSA 5G Over SA 5G
If we talk about NSA 5G benefits over SA 5G, there are chiefly four points that you should keep in mind. They are as under:
As NSA 5G uses the existing 4G core, for telecom operators it's a quick and cost-effective way to offer a 5G network.
In the absence of VoNR, NSA 5G can offer voice calls over LTE using the 4G core.
While nowhere close to SA 5G, the download speed is decent on an NSA 5G network, especially when compared to 4G/LTE. You can get speeds up to 1 Gbps, which is quite impressive.
With DSS (Dynamic Spectrum Sharing), 4G and 5G bands can simultaneously share their spectrums to offer a better experience.
SA vs NSA 5G: Which is Better?
Finally, coming to the question – which one is better: SA or NSA 5G? Well, as we went through the explainer, it's clear that SA 5G is the true 5G network, where all the components are based on the global 5G specifications. However, like all technologies, the transition to a new standard takes time, so NSA 5G is filling the gap meanwhile to bring 5G services, albeit with slower speeds, to the masses.
In a few years, telecom operators will certainly move to an SA 5G infrastructure either by upgrading the hardware or virtualizing the EPC. SA 5G offers several benefits like massive scalability and lower power consumption so telcos will definitely take this into account. In the meantime, we will have to make do with NSA 5G, which frankly, isn't so bad.
Frequently Asked Questions (FAQ)
What is NSA mode in 5G?
NSA mode in 5G means a network infrastructure where the base station is based on a 4G core, but the radio antennas and smartphones are built on 5G specifications.
What devices support 5G SA?
5G SA has nothing to do with the consumer's devices and support. It's a network deployment method chosen by telecom operators. Hence, if your phone supports 5G, it can take advantage of the 5G SA network as well.
Is 5G NSA faster than 5G SA?
NSA 5G is not faster than 5G SA. As explained in this guide, NSA 5G is built on a Non-standalone 5G network where the base station still uses the 4G core. Hence, this reduces the speed significantly in comparison to a pure 5G SA network, which uses the 5G core.
Is Verizon 5G SA or NSA?
Verizon has not yet deployed 5G SA in the US. However, the company says it's planning to release the 5G SA core by the end of 2022.
Standalone vs Non-Standalone 5G: Explained
So that was everything about SA and NSA 5G architecture and what are the differences between the two modes. Initially, it's good to know that telecom operators are using NSA architecture to quickly build and deploy a 5G network. But moving forward, we hope telecom giants invest and upgrade the 4G EPC to 5G core to enable SA 5G and deliver true gigabit speeds. In addition to the global 5G standards, India's telecom companies might have to support the 5Gi standard as well, so head to our explainer to learn what it is. And to check out the list of 5G bands in the US, follow our linked article. Finally, if you have any questions, let us know in the comment section below.