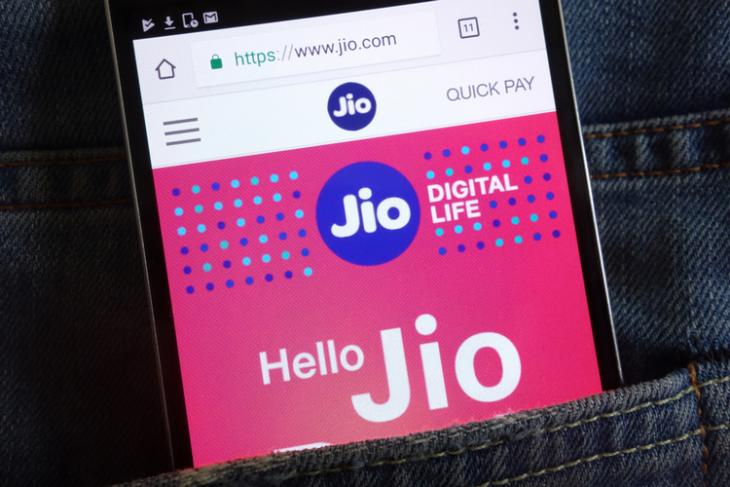 In a development that was a long time coming, Reliance Jio has finally edged past Bharti Airtel to become the second largest telecom service provider in the country by subscriber count. According to data released by the Telecom Regulatory Authority of India, the Mukesh Ambani-led company overtook the nation's erstwhile number one carrier last May by adding 8.2 million users, while both Airtel and Vodafone Idea both saw a decline in their subscriber count.
As per TRAI, Jio ended May with 322.98 million users as against Airtel's 320.38 million users. Vodafone Idea continues to lead the market with 387.55 million subscribers. Meanwhile, the only other telco that managed to add subscribers during May was the state-owned BSNL, which gained 24,276 new users during the month.
Overall, TRAI says Vodafone Idea has 33.36 percent of the market share, followed by Reliance Jio with 27.80 percent, while Bharti Airtel comes in at number three with 27.58 percent. BSNL and Tata Tele rounds off the top-five with 9.98 percent and 0.30 percent market share, respectively.
Reliance Jio has been a massive disruptive force in the Indian telecom market ever since it launched its commercial service back in 2016. With dirt-cheap recharges, super-fast 4G connections and massive data allocations, the company built up a loyal customer base across the country, from the biggest of metros to the smallest of villages. Such has been its impact that most smaller carriers were forced to either shut shop or get acquired by their larger competitors.
The company's aggressive pricing strategy has brought fast internet connectivity and true unlimited voice-calls to tens of millions of people around the country, but had ruffled the feathers of the incumbent telecom operators in the country back in 2016 when it started wooing away millions of subscribers with incredible value-for-money offerings, including unlimited voice calls even on nationwide roaming.