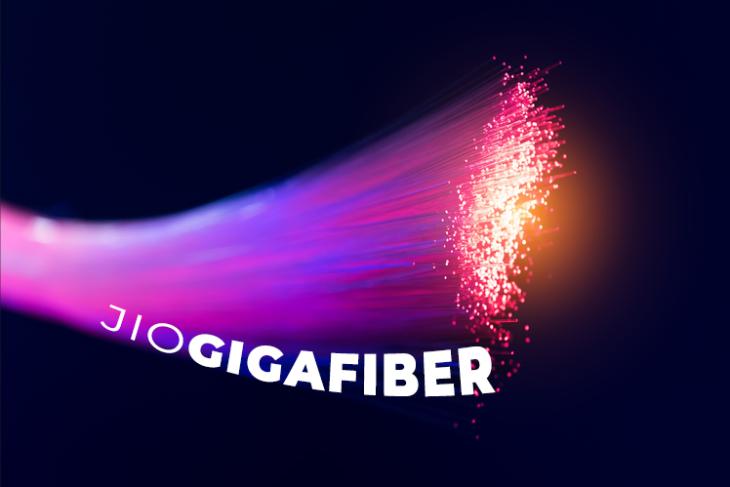 After years of hype, rumors and speculations, Reliance's ambitious GigaFiber broadband project may finally be launched commercially on August 12. According to The Hindu, the company is believed to be all set to make a formal announcement to that effect during its upcoming annual general meeting (AGM) on the aforementioned date. The service was officially unveiled at Reliance's 41st AGM last year.
While exact details about Jio GigaFiber remain under wraps, the service is expected to upend the fixed-line broadband sector in India the same way Jio revolutionized the mobile telephony industry in the country over the past few years. The company is expected to offer high-speed broadband with generous data allocations at affordable prices, although, some reports suggest that pricing may not be as low as the cellular plans.
Reliance will reportedly launch Jio GigaFiber with multiple bundled services, including TV and landline, making it a true triple-play offering from a leading pan-India operator for the first time. Recent reports have suggested that the entire package, with 50Mbps internet, voice calls and TV service, will start only at Rs. 600 per month, while the faster, 100Mbps connection will cost Rs. 1,000.
Reliance has also been making changes to the pricing tiers of its GigaFiber 'Preview Offer' in the lead-up to the commercial launch. The company last month introduced a new version of its optical network terminal (ONT) device that's significantly cheaper than the "Gigahub Home Gateway" router that was thus far the only option being offered by the company for Rs. 4,500. The new plan requires a security deposit of Rs. 2,500 and brings 1,100GB of 50Mbps data per month instead of the 100Mbps offered by the costlier option.