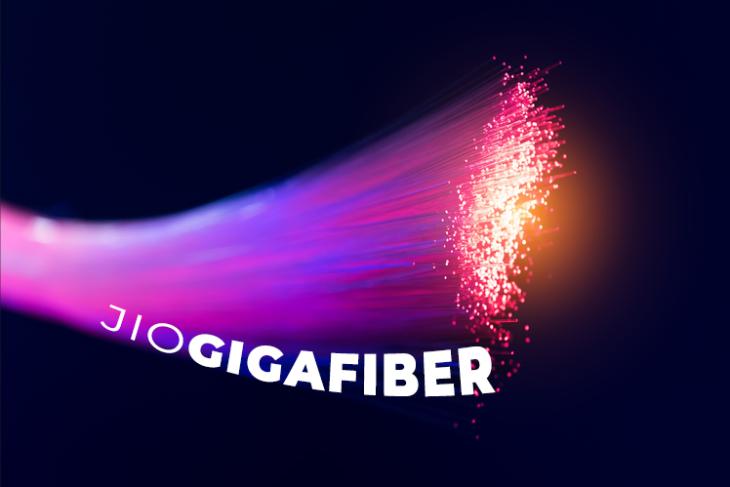 At the 42nd annual general meeting (AGM) of Reliance Industries on Monday, the company's chairman and managing director, Mukesh Ambani, announced some of the key details related to the launch of its GigaFiber broadband service. First off, the Jio GigaFiber service will launch commercially on September 5, with the rollout expected to be completed within the next twelve months.
Plans will be priced starting at Rs. 700 and will go up to Rs. 10,000 per month. Basic plans will start at 100Mbps, with more premium plans offering speeds of up to 1Gbps. Jio will also offer all voice calls for free with its broadband service, just like it does with its cellular plans. The company also intends to provide unlimited ISD calling service to the US and Canada from Jio landline at a fixed monthly rental of Rs. 500.
Like its cellular service, Jio's GigaFiber offering will also be bundled with subscriptions to many OTT applications. In addition, Jio also plans to launch a premium service that will enable customers to watch brand new movies at home on the same day they are released in theatres. Lastly, as part of a 'Welcome Offer' for new subscribers, Jio will offer a full HD TV or a Home PC, alongside a 4k set-top box. The offer, however, is only valid for those subscribing to the 'Jio Forever plan', Ambani said.
In addition, Reliance also announced a long-term alliance with Microsoft to accelerate digital transformation in the country with the launch of new cloud data centres. According to Ambani, Jio will provide connectivity and the Jio-Azure cloud service to Indian technology startups for free and, offer a bundle of connectivity and essential business productivity and automation tools to Indian small businesses starting at just Rs. 1,500 per month.