Deleting emails is easy, but recovering them is more of a hassle. In Gmail, there's an easy way to do it and a hard way. The former is almost always successful, but it only applies to mails that have been recently deleted. If, however, you're looking to recover long-deleted emails, the method gets a whole lot more complicated. Even then, there's no guarantee that it will work. Be that as it may, we'll show you both ways to retrieve and recover deleted emails in Gmail.
Recover Deleted Emails in Gmail
Recovering deleted emails is a relatively simple process if they were deleted less than 30 days ago. However, if it's been more than 30 days or if you've permanently deleted them manually (more on that later), you'd have to be really lucky to get back your mail. Today, we'll look at both those scenarios to help you recover deleted emails in Gmail. However, before that, we'll need to understand the sequence of events that happen when you delete an email from your account.
What Happens When You 'Delete' an Email?
When you 'delete' an email in Gmail or other reputable webmail service providers like Yahoo and Microsoft Outlook, it's not really deleted from your account. Instead, it's simply moved to a 'hidden' folder, typically named 'Trash', where it stays for a stipulated period before it's automatically deleted for good. The time-frame is typically 30 days, but some service providers allow users to change that based on their needs.
You can also manually delete emails from Trash, but that will also make it difficult to recover them if needed. There are things that you can do to try and get 'em back, but there's no guarantee that you'll be successful. If, however, you try to restore your deleted mails within the stipulated time-frame, it's a simple process that only takes a few clicks. So without further ado, let's check out how to recover deleted emails in Gmail.
Note: Our tutorial deals with the web version of Gmail that you can access via a web browser on desktops, smartphones and tablets, but the process remains the same on the Android and iOS apps as well.
Recover Deleted Emails from Trash
Sign-in to your Gmail account and click/tap on the "More" option in the left pane.
Now scroll down a little and you'll see the 'Trash' folder. Click on it.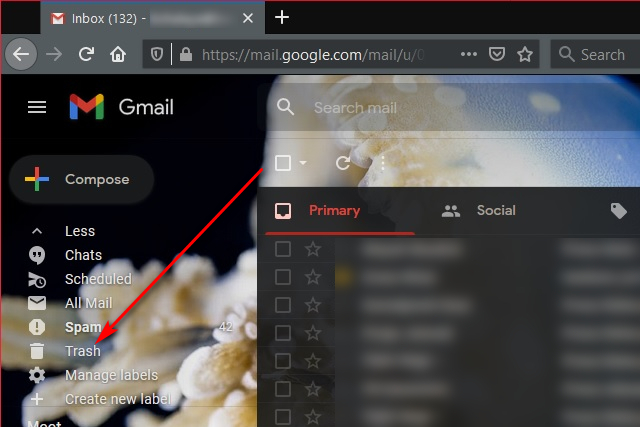 As you can see, my Trash folder has one deleted email that I'll now try to recover.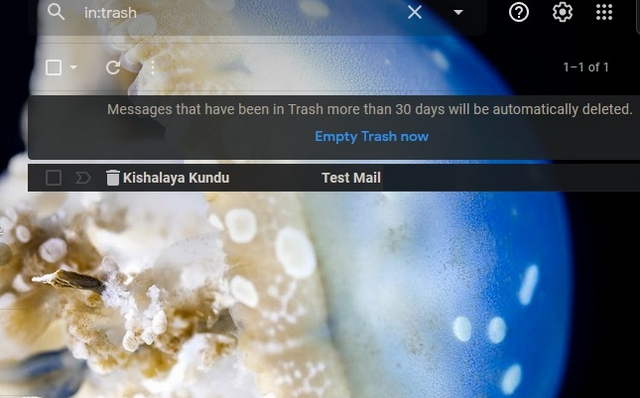 To recover, right click on the mail, and you will see a popup menu with multiple recovery options. To restore the email, you can pick 'Move to Inbox'.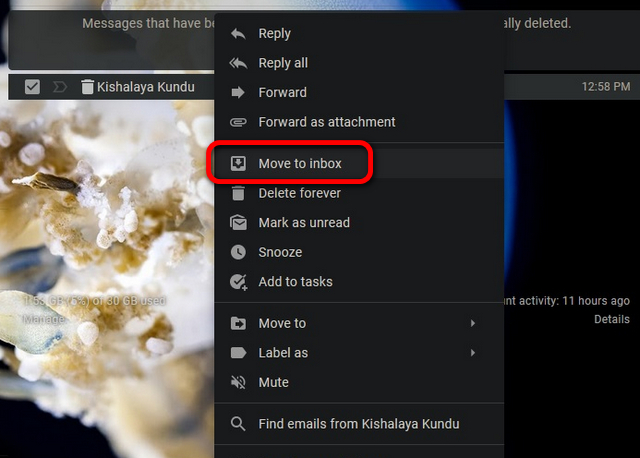 If you'd rather restore it to a different folder, move your mouse cursor to 'Move to' (tap on that option on a touchscreen device). You'll be presented with more folder options to restore your email to.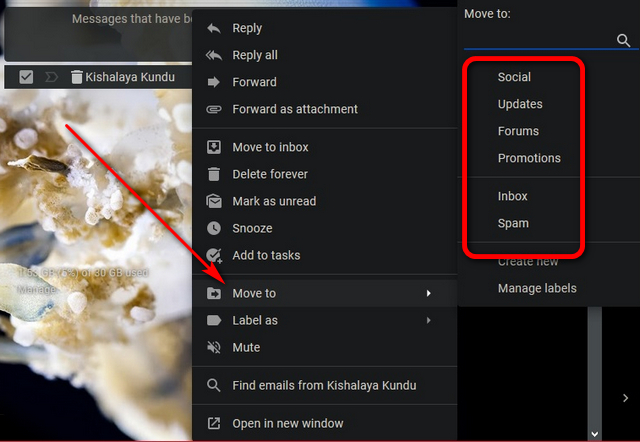 Click/tap on the folder of your choice. The email will be restored to that folder and be safe from auto-deletion.
Recover Permanently Deleted Emails
To recover permanently deleted emails and auto-deleted emails in Gmail, you'll have to use Google's email recovery workflow. For that, log into Gmail and head over to the Gmail Message Recovery Tool page. Next, click/tap on 'Continue' to confirm your email ID.
Now you'll either get a message confirming that the recovery process is a success, or one that says 'All your messages have been permanently deleted'. As you can see, it was the latter for me.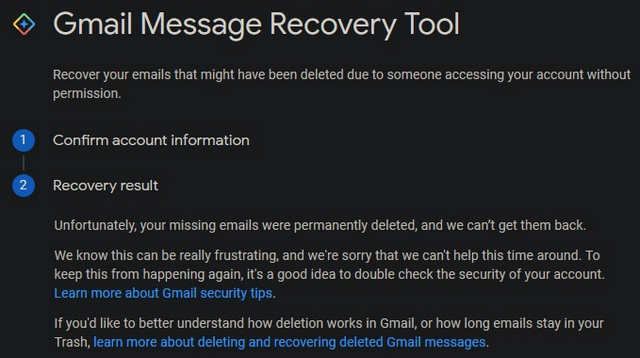 Do note that the Google Message Recovery tool only works directly with consumer accounts. With G Suite accounts, you'll have to contact your domain administrator to apply to Google on your behalf. Even then, it can only be done within 25 days.
Other Methods to Recover Deleted Gmail Messages
If you're using third-party email clients to access your Gmail, you might get lucky if the app was late in syncing with your account. In that case, you may be able to recover your emails from there. However, this process doesn't seem to be working for most, so I won't be putting my money on it.
There's also a number of third party apps and services that claim to be able to restore your deleted emails. However they're unlikely to work i n case of permanently deleted messages. They might be able to recover mails in case those are in the trash, but now you know how to recover them anyways. In any case, letting third-parties access your email credentials is fraught with danger and highly inadvisable.
Retrieve and Recover Deleted Gmail Messages
Recovering deleted emails is real easy if you haven't crossed the auto-deletion window. However, it's a whole different story if it has been a while since you've deleted the mail(s). While the recovery from Trash works flawlessly every time on both personal and G Suite accounts, the Gmail Recovery Tool makes it difficult in the later case. Even in personal accounts, there's no guarantee that it will work, as you saw in my case. Either way, now that you know how to recover deleted emails in Gmail, give it a go and let us know how it went.
---
Load More