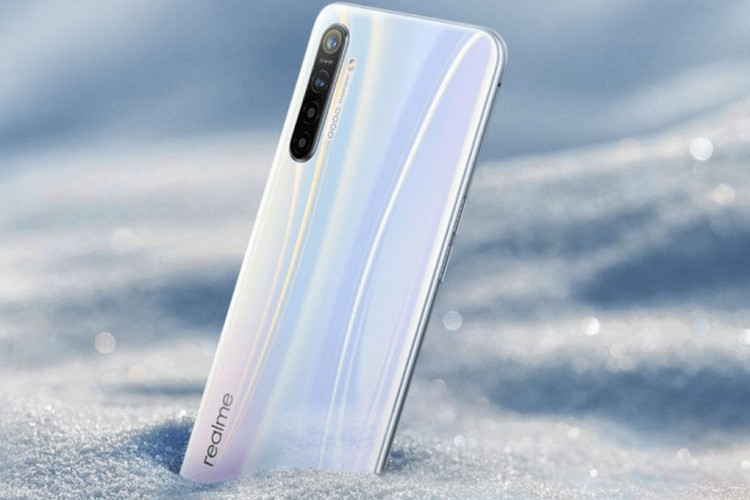 Realme is prepping the launch of an all-new 64MP smartphone in China. The company's CMO, Xu Qi Chase, on Monday posted an image of the upcoming device on Weibo without identifying it in any way. However, as can be seen from the image above, it looks suspiciously similar to the Realme XT, including what seems to be an identical camera design with the striking yellow ring around the topmost sensor.
Moreover, Chase also confirmed that the device will be powered by a Qualcomm Snapdragon processor, but there's no word on the exact chip just yet. Another point to note here is the lack of a rear-facing fingerprint scanner, which suggests it might have an under-display sensor. However, given that the image only shows the device from the back, it's not immediately clear if it will come with a notch up-front or a motorized pop-up/swivel mechanism to accommodate the selfie-camera.
The company has also been teasing the launch of what seems to be a new lineup of Q-series smartphones, as indicated by the 'Queen of Hearts' teaser (see below) that the company posted on its Weibo account recently. However, there's no further word on that front at this point in time, so we'll likely have to wait further to get more info.
In case you don't know it already, Realme is expected to launch the Realme XT in India on September 20. The device is expected to ship with a 64MP primary camera as part of a quad-cam setup, up to 6GB of RAM and up to 128GB of storage, and is said to be priced at Rs. 16,999 onwards.
---