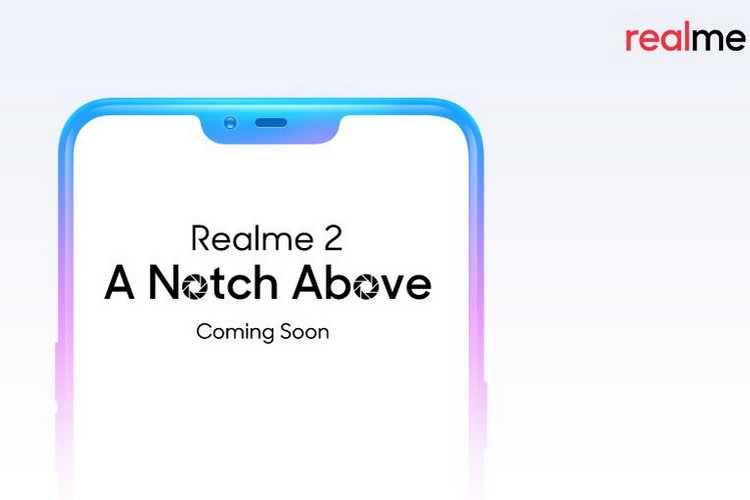 At a time when smartphone makers are trying to one-up their rivals by introducing innovative new features and cramming high-end hardware in their offerings, Oppo's Realme subsidiary is generating hype around a controversial design element which is now becoming a commonplace: the notch. Realme has begun teasing their next smartphone, the Realme 2, and their first teaser on Twitter is all about the notch, as if it was a real feature that is really worth the attention of the followers.
Realme makes no bones about the fact that the Realme 2 will have a notch. The phone was accidentally leaked on the company's official website last week, is the company's second smartphone after the Realme 1, which didn't really impress us all that much.
We know you've been waiting eagerly! The suspense will end soon. #Realme2 #ANotchAbove #ComingSoon pic.twitter.com/zbIkFnE2YM

— realme (@realmeIndia) August 20, 2018
The 'A Notch Above' slogan and the accompanying sketch not only confirm that the Realme 2 will feature the oh-so-stale notch, but it is also an indication that the company might not offer any distinctive features that can actually turn heads or grab attention. The subsequent Realme 2 teasers shared by the company also paint a similar picture.
Double the fun of taking the perfect picture. Capture the real world with the #Realme2 dual camera. Are you excited to see the magic unfold? #ANotchAbove pic.twitter.com/ot8JUPFi0E

— realme (@realmeIndia) August 20, 2018
The above teaser confirms that the Realme 2 will pack a dual rear camera setup, with vertical placement of the module on the rear. Again that's just like the iPhone X and the Redmi 6 Pro. In fact one look at the sub Rs. 15,000 segment and you would see plenty of other phones that tow the same line of notch and vertically-oriented rear cameras.
Instead, the focus should be on the Realme 2's 4,230mAh battery, which is definitely worth a shout-out in promotions, but even that's not really a major USP these days as phones in this price range have 5000 mAh units as well.
The first Realme smartphone introduced a sleek design and impressive hardware at an affordable price point, even though it was not without flaws. But the Realme 2 is shaping up to be just another run of the mill midranger which might lack an identity of its own in the sea of other notch smartphones in the same price bracket.
---