When the Realme 1 was unveiled, my first thought was 'oh, another budget smartphone', and for the most part that's true. The smartphone has been launched at a starting price of Rs. 8,990 and it clearly aims to establish itself as competition to the Redmi lineup of smartphones from Xiaomi. So, in case you're wondering whether the Realme 1 can successfully stage a coup against Xiaomi's Redmi-series and overthrow it from it's budget-throne in India, here's our review of the Realme 1.
Realme 1 Specifications
Before we dive into the review, let's get the tech-specs out of the way. The Realme 1 packs in hardware that seems fitting for its price and opts to go with a Helio P60 processor instead of one from the Snapdragon 600-series, but we'll talk about that later. Here's the specifications:
| | |
| --- | --- |
| Display | 6.0-inch FullHD |
| Processor | Helio P60 |
| GPU | Mali-G72 MP3 |
| RAM | 3GB/6GB |
| Storage | 32GB |
| Primary Camera | 13MP with AI Shot |
| Secondary Camera | 8MP |
| Battery | 3,410mAh |
| OS | ColorOS 5.0 based on Android 8.1 Oreo |
| Sensors | Accelerometer, Gyroscope, Proximity, Compass |
| Connectivity | Dual 4G VoLTE, WiFi, Bluetooth |
Now, with that out of the way, let's scratch beneath the surface of the Realme 1.
What's in the Box
The Realme 1 comes in a pretty standard sized box that's entirely red and eye-catching. Once you open it up, you'll find the basic stuff that's inside most smartphone boxes:
The Realme 1 smartphone
USB Type-A to microUSB cable
Power adapter
Clear cover
SIM ejector tool
Manuals and other stuff
There are no earphones included in the box, so if you like to use earphones, you'll have to use the pair you have, or buy one.
Design and Build: Mixed Feelings
The first thing I noticed with the Realme 1 is the fact that Oppo has opted to go for a very different design that you'll find in most mid-range smartphones these days. Instead of a simple metal (or plastic) back, with antenna lines running across them, the Realme 1 has a design that the company is calling the 'art of light,' or something.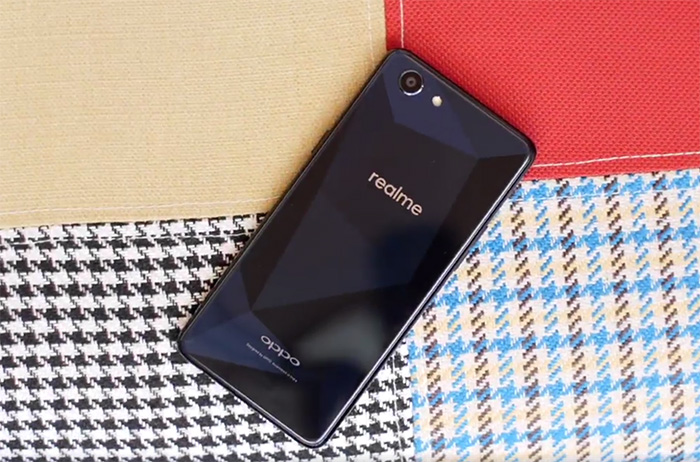 Realme clearly wants to look a class apart from other, usually similar looking phones, and in that regard it mostly works. However, in my opinion, the way Realme has designed the back on this phone is different, sure, but not all that good-looking. It gives off a slightly tacky feeling, and I'm not really a fan of it.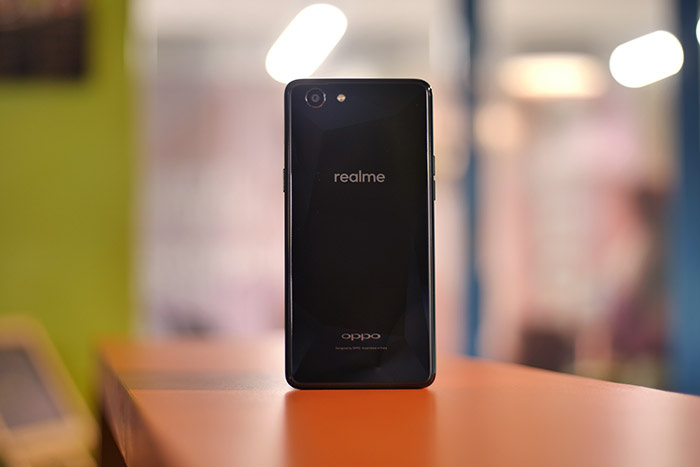 Another major annoyance I have with the design of the Realme 1 is this: while most phones curve their edges such that the screen blends in with the sides of the phone, the Realme 1 has its curve ending midway through its width, with the screen popping straight out of the frame. It's like a gigantic camera bump — it looks bad, and it feels weird.
Other than that, the Realme 1 feels like a decently built phone — it's definitely not one of the most well-built devices out there, but it's not one of those phones that scare the hell out of you for lack of structural integrity. While the Realme 1 has slightly more tactile buttons than phones like the Redmi Note 5 Pro, the curved edges on the Redmi Note 5 Pro (and other Redmi phones by extension) make it much more comfortable to hold than the Realme 1, which just feels a little uncomfortable at times.
However, the worst part about the Realme 1's design, is the fact that it doesn't have a fingerprint scanner. I'm pretty sure they could've put in a fingerprint scanner on the back, but for some reason they went with facial recognition being the only biometric authentication on the phone, which, granted it works really fast, but I'd like to have a fingerprint scanner.
Display: Bezel-less, and Disappointing
The Realme 1 comes with a 6.0-inch FullHD+ LCD display in an 18:9 aspect ratio. The design is pretty much the same as most other 18:9 phones out there in the market, and that's not really a bad thing. However, the display on the Realme 1 is an entirely different story.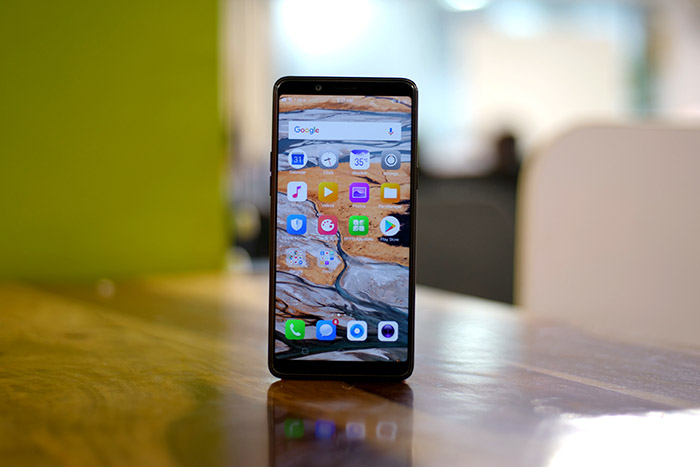 My first impressions of this display were, for the lack of a better word, confused. It looks weird, and for some reason it strains the eyes more than it should. I can't put a finger on exactly why this happens, and I assumed it was because of the terrible looking UI (more on that later), but it's not. The Realme 1, for some strange reason, simply has display that's not as good as I had hoped.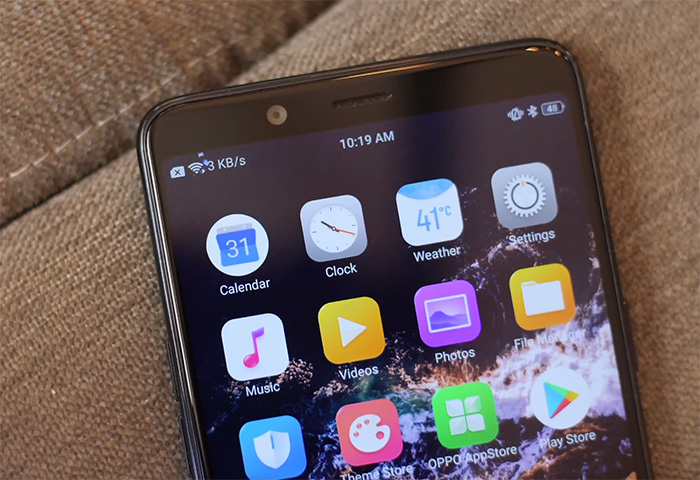 To add on to that, the company hasn't mentioned any gorilla glass protection on the screen either, which makes me wonder of how easy it'll be to get it scratched. There's a factory-installed screen protector on the phone, but that's very glossy and I had to remove it within the first few hours of using the phone so that's clearly not an option.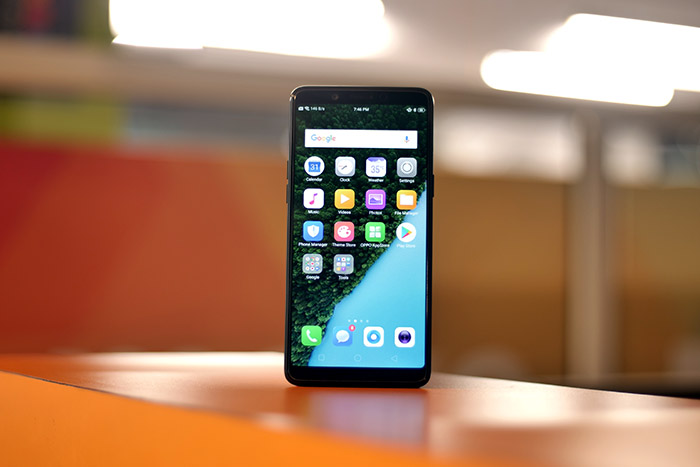 Honestly though, it's confusing to me why the display is bad. I mean, it is a FullHD+ panel, so it shouldn't be an issue with sharpness. But still, for some strange reason, the display fell a little short of my expectations.
Camera: Hit and Miss
The 13MP AI assisted rear camera on the Realme 1 is a terribly moody little thing.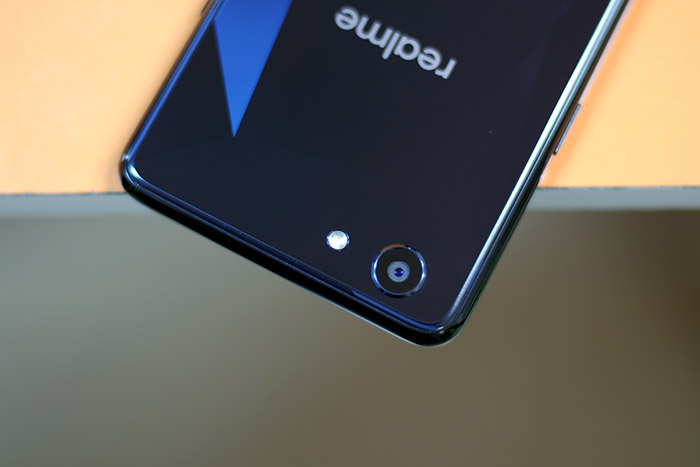 During the day, in proper lighting, the camera usually comes out with decent looking pictures, however, if the lighting is not good enough, the camera starts acting up. There's loss of detail, backgrounds get overblown sometimes, and just random stuff keeps happening with this phone for some reason.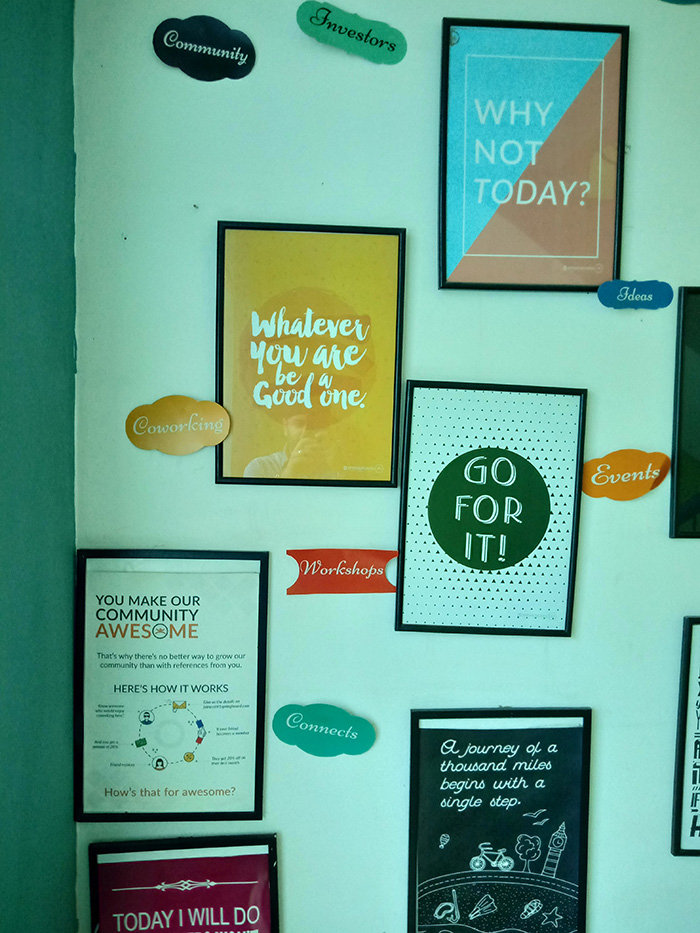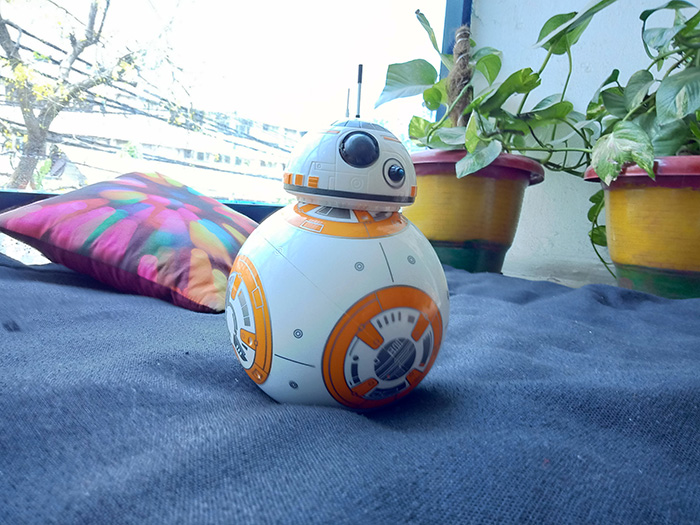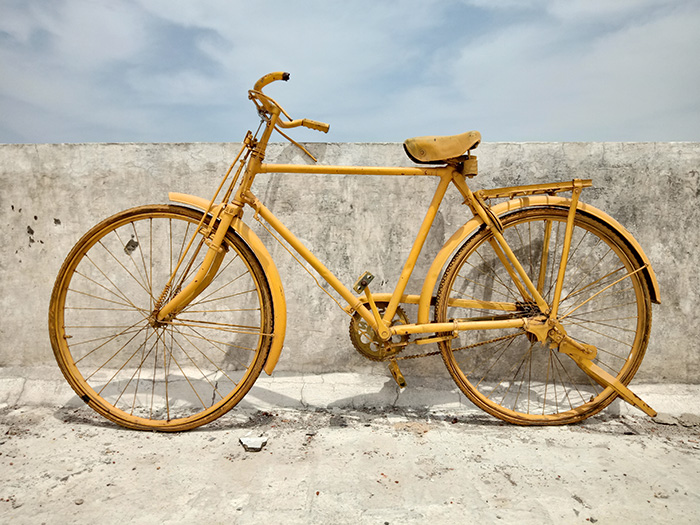 The front camera on the phone fares a lot better than the primary camera, and gets some decent looking selfies in good lighting conditions. While the camera manages to make the photos look good overall, I did notice that it smooths out a lot of the details from the photos. However, if that's something that doesn't matter to you much in case of selfies, the Realme 1 will not give you much cause to complain when it comes to the front camera.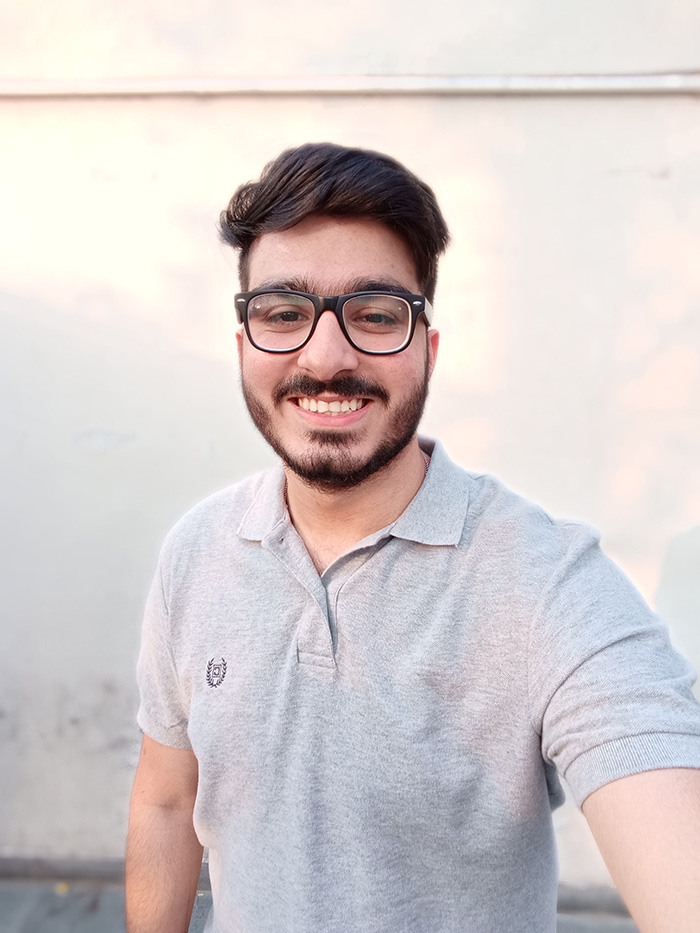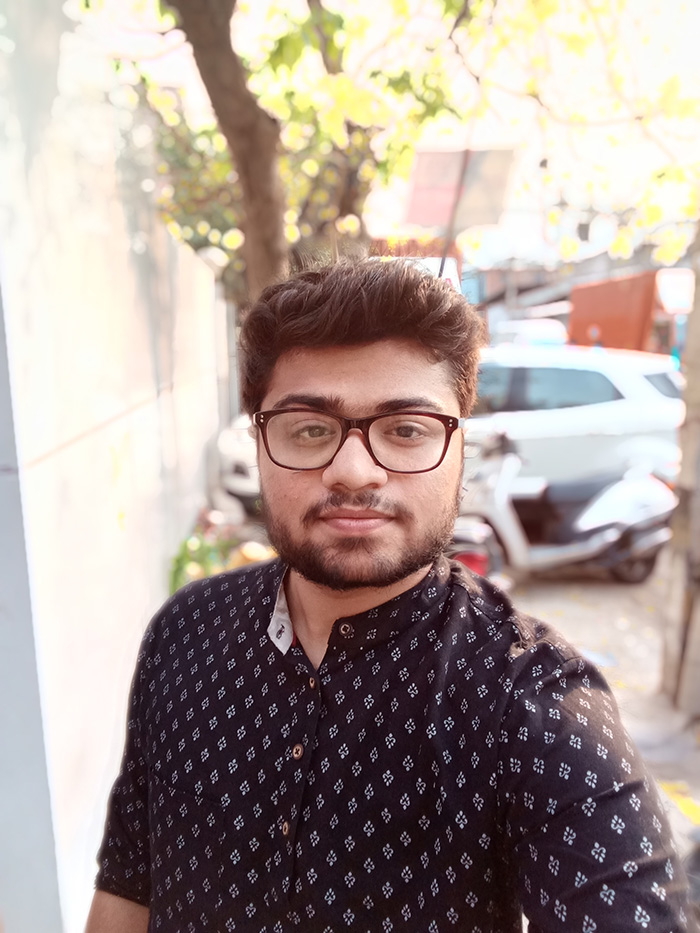 In low-light, too, the Realme 1 shows a performance ranging from okay-ish to decent enough. It's not great, but for a starting price of Rs. 8,990, it's decent enough. It does miss out on focus sometimes in low light, and during those instances it completely messes up the shot, but otherwise, I noticed that the photos aren't half-bad. In fact, low-light shots from the Realme 1 tend to have less noise than those from phones like the Redmi Note 5 Pro, and that's saying something.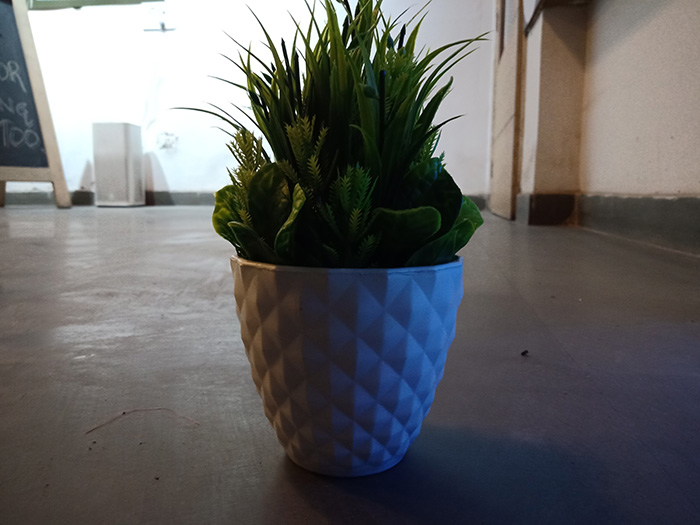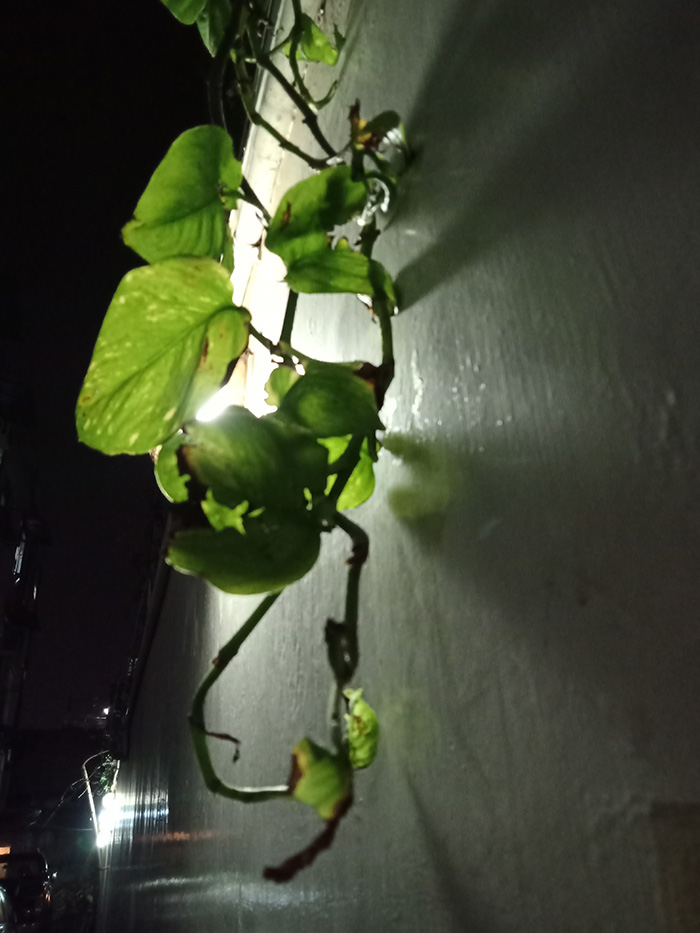 The front camera is disappointing in low-light though. As good as the selfies are from the Realme 1 in proper lighting conditions, low light is completely different. I don't even feel like elaborating on the selfies Realme 1 takes in low light, they're just plain bad. Most phones in this price range aren't all that good in low-light performance, so I'm not singling this phone out; however, if you find yourself taking low-light selfies, this isn't the phone for you. Maybe if it had a front facing flash, the pictures would be better, but it doesn't.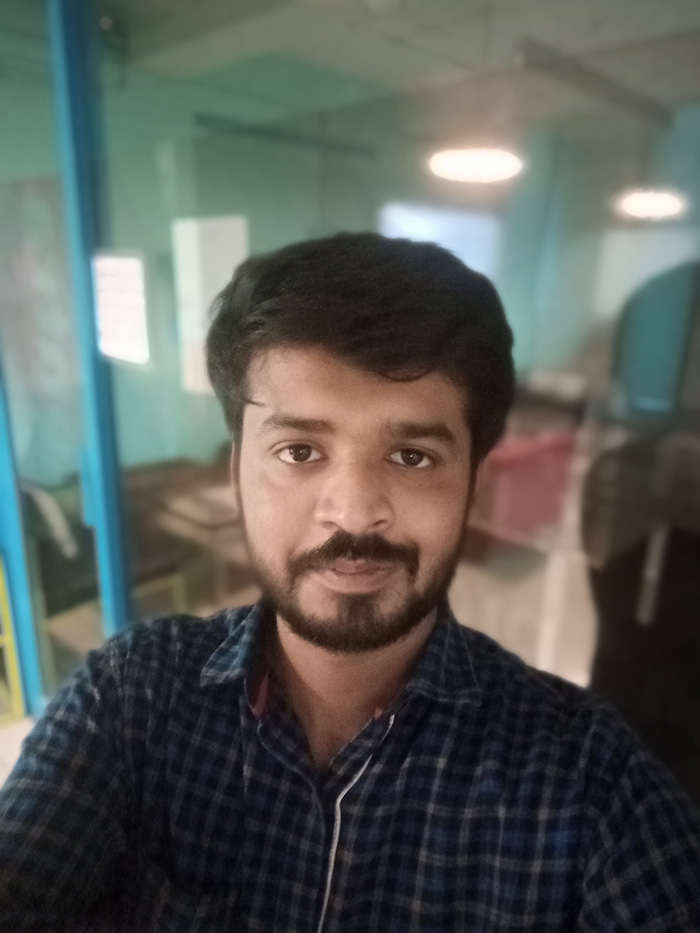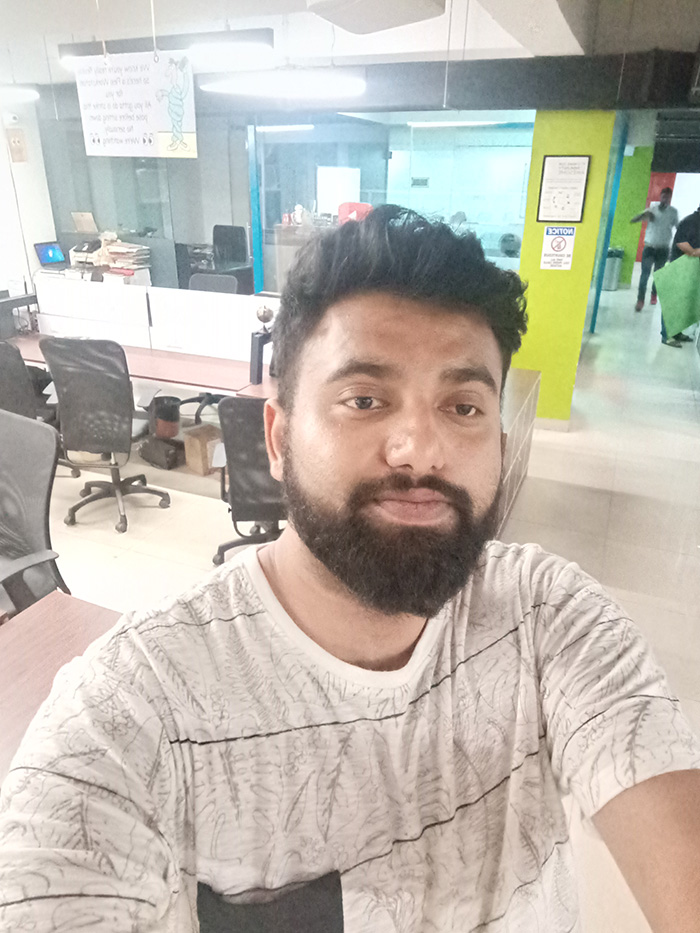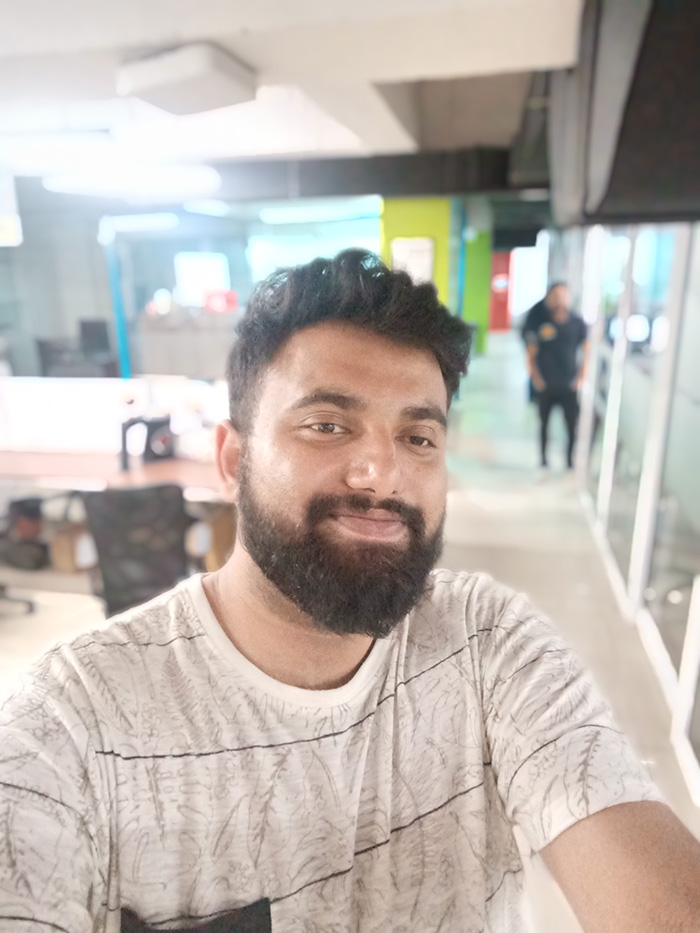 In an almost heroic fashion, the portrait mode comes in to kind of save the camera. The portrait mode on the Realme 1 is really quite good for the price. Pictures come out with a nice bokeh, although the camera does seem to flatten out details every now and then. Other than that though, the Realme 1's portrait mode is pretty good, specially considering that it's a single camera phone which means it relies completely on software for the sweet bokeh.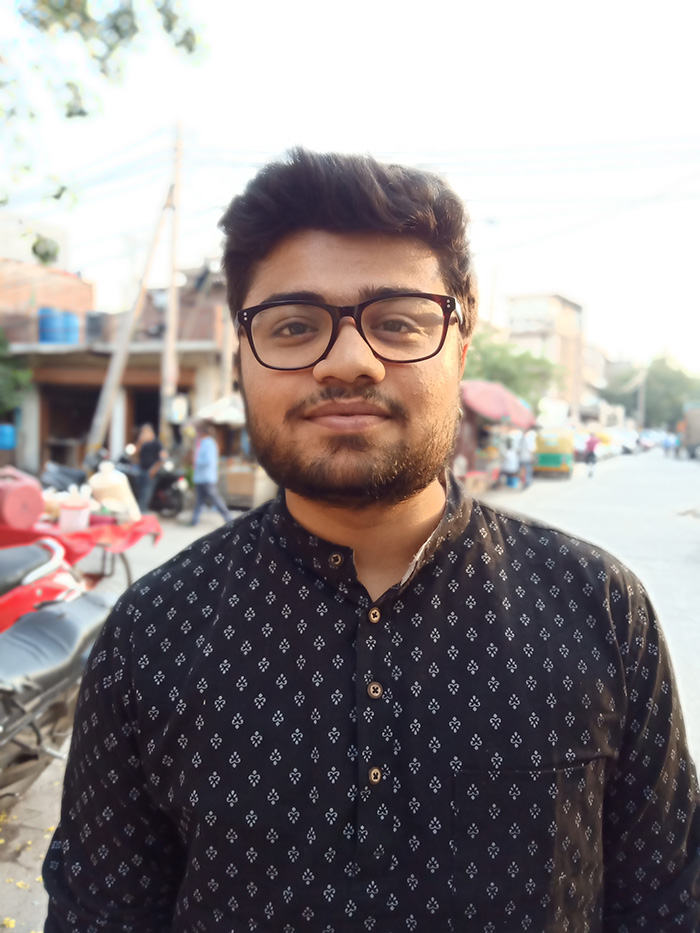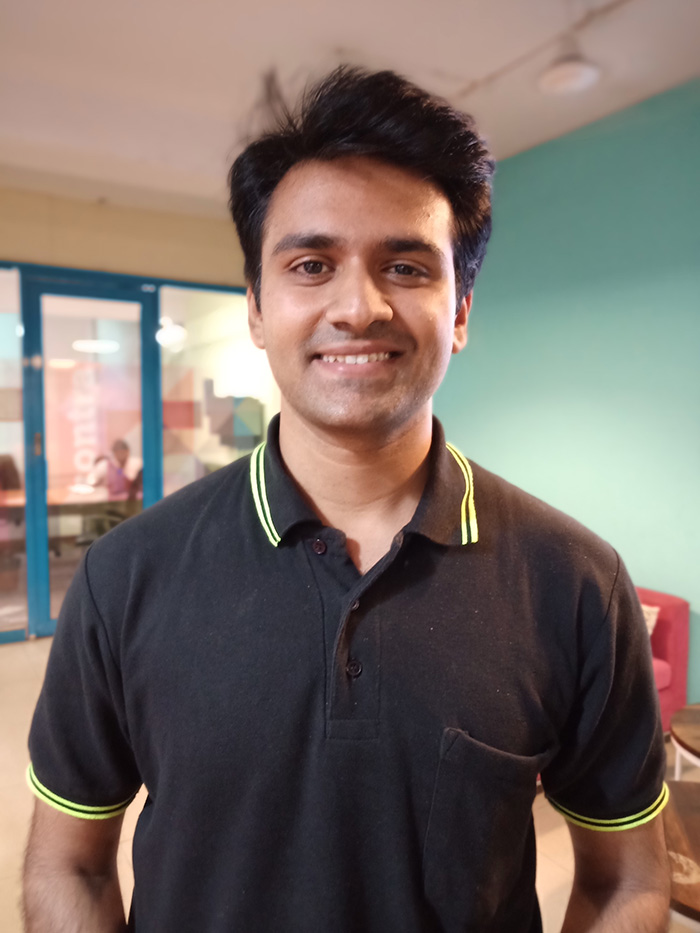 That said, the Realme 1 also has portrait mode on the front camera and that's just…well, extremely unreliable. When it works, it comes up with pictures that are acceptable, but more often than not, it washes out the details, completely messes up the edge detection, and basically ruins the photos it takes.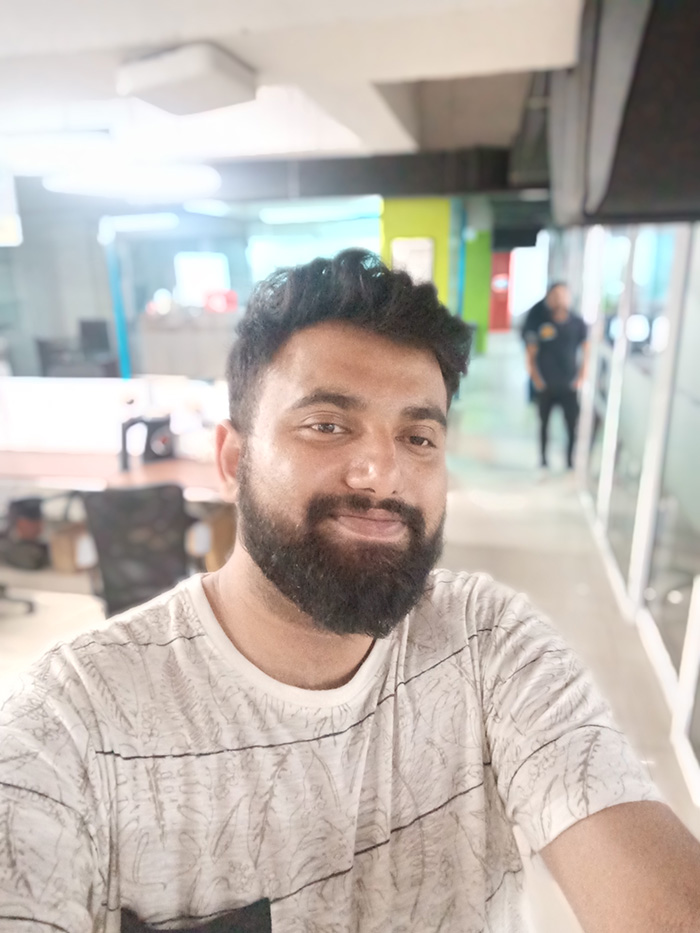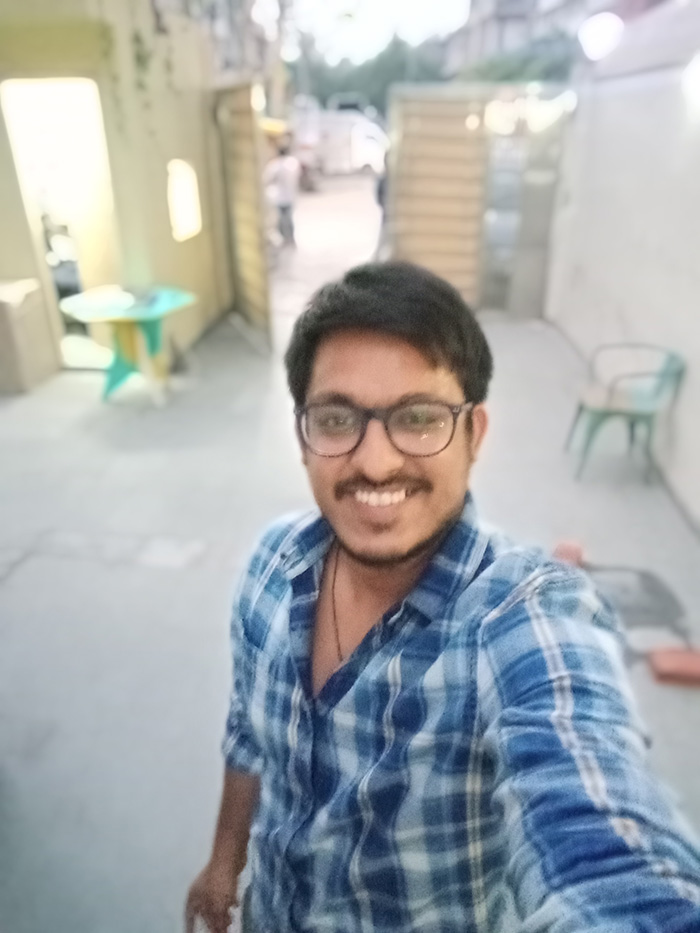 All things considered, I'd say the Realme 1 has a camera that performs well enough in good lighting conditions, but in low-light, just like most phones in this price range, the camera will force you to take a couple of extra shots, just in case.
Performance: Unexpectedly Great
The Realme 1 comes with a Helio P60 processor from MediaTek, and even though most people tend to think of MediaTek processors as comparatively worse as compared to Snapdragon processors, the Helio P60 is a pretty great SoC.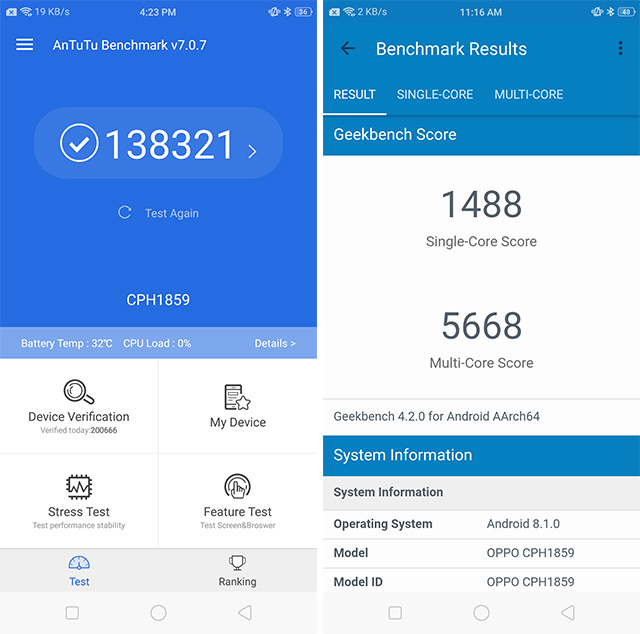 In fact, when it comes to performance, the Realme 1 is a really great device. I tried playing everything on this phone and it handles stuff like a champ. Games like Asphalt 8 run perfectly smoothly on high settings (that the phone selected on default), and Marvel Future Fight worked flawlessly as well. It was only in PUBG Mobile that I noticed something off; for some reason, the Realme 1 dropped frames every now and then and it got a tad annoying after a while whereas other phones like the Redmi Note 5 Pro worked perfectly with PUBG Mobile.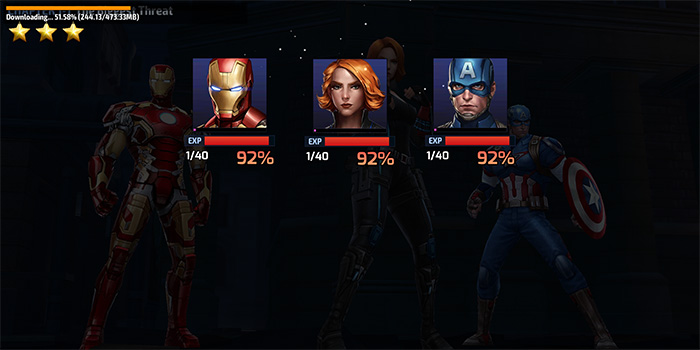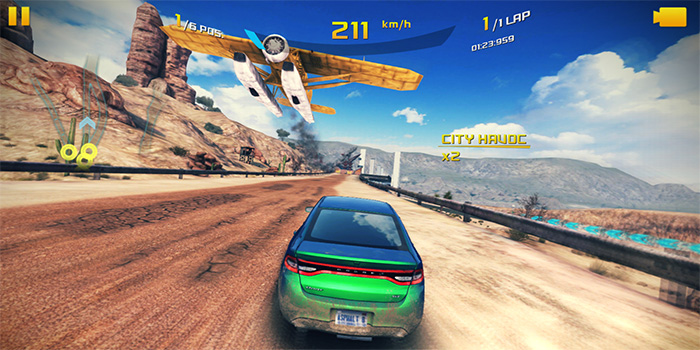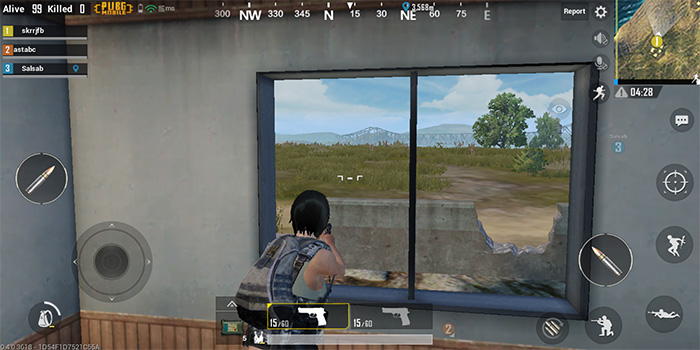 That said, the phone doesn't leave a lot to be desired in terms of day-to-day performance, apps launch fast enough, and everything works smoothly. I did, however, notice that the keyboard lagged sometimes making it difficult to type fast. If you're a slow typing kind of a person, this shouldn't make much of a difference to you but for anyone who types fast, there's a very visible delay between tapping on a key and seeing the letter being typed on screen.
User Experience: Color OS 5.0 Is Terrible
Well, this one will hurt. I have seen some really bad UIs in my time with smartphones. I hated the old TouchWiz UI from Samsung (and the new one is only a little better), I dislike the EMUI on the P20 Pro I'm currently using, but when I turned on the Realme 1, I found that one UI that I can, without a doubt say is absolutely the worst one I've seen so far. Realme calls it Color OS 5.0 and it looks awful.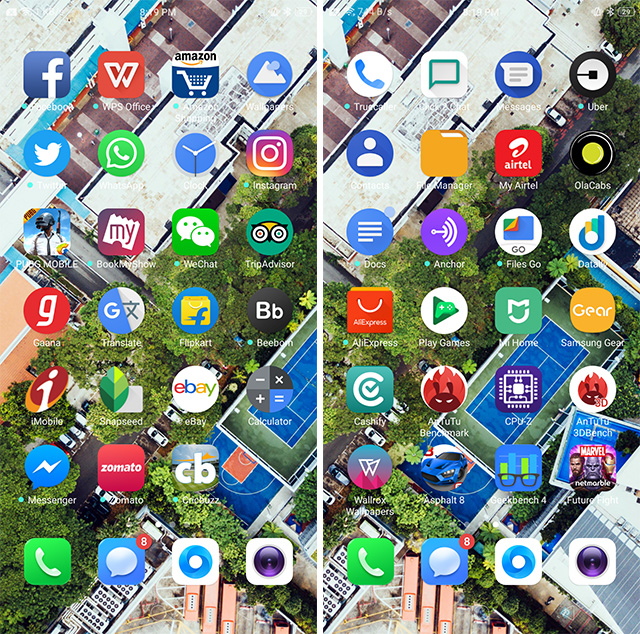 The icons are weird, and the color scheme is weirder still, there's simply no way I can say that this UI is good, or even half-decent. It's not. To add on to that, this is a relatively unknown brand — Realme — and even though it's powered by Oppo, there's no guarantee about Android upgrades or security patches, and I doubt it'll have decent developer support either so it's not exactly like you can flash a custom ROM and stay with the times.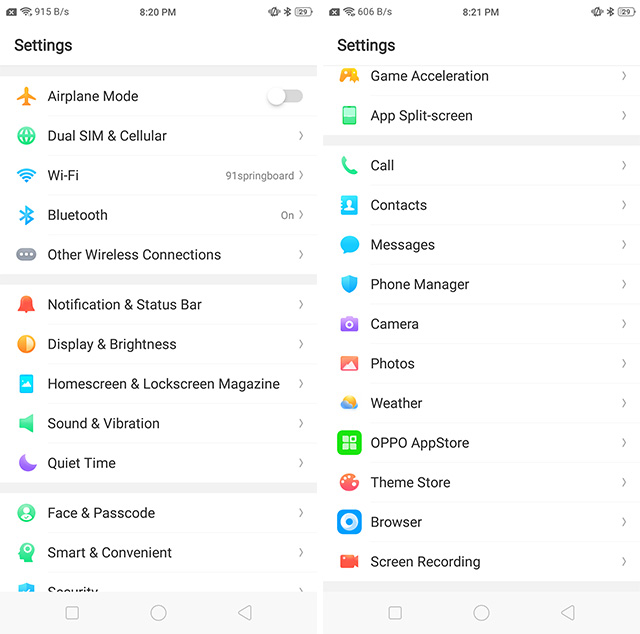 The only good thing about the Realme 1's Color OS 5.0 is that it's based on Android Oreo 8.1, so at least you're with the times right now instead of being stuck with Android Nougat or something.
Battery: Decent Battery Life
The 3,410 mAh battery on the Realme 1 is yet another thing about the phone that's surprisingly good. Even though we're talking about a smartphone with a 6-inch LCD display, the battery on Realme 1 lasts long enough.
In my usage, I found that starting the day off at 8 am with around 100% battery, the Realme 1 easily lasted through the day and I didn't find myself running for the charger. I even used the device pretty heavily, played games on it, watched videos, browsed dog-videos on Instagram and Facebook. Basically everything I would've done on my personal daily driver, I did on the Realme 1 and it didn't disappoint.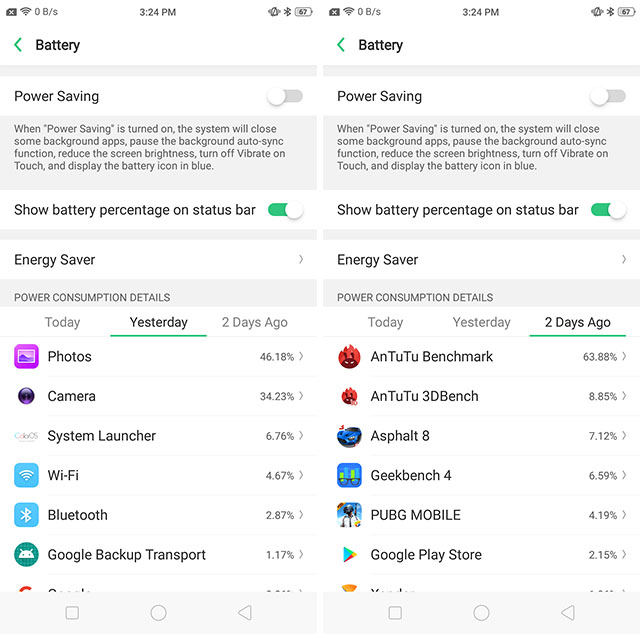 Oh, quick sidenote: while most Android phones show some sort of a graph relating to battery drainage over time, the Realme 1, for some reason, doesn't do that. Weird, huh?
Connectivity
The Realme 1 supports Dual 4G SIM cards and VoLTE, and comes with all the usual connectivity options including WiFi and Bluetooth. As is common in this price range, the Realme 1 doesn't support the 802.11 Wi-Fi ac standard either.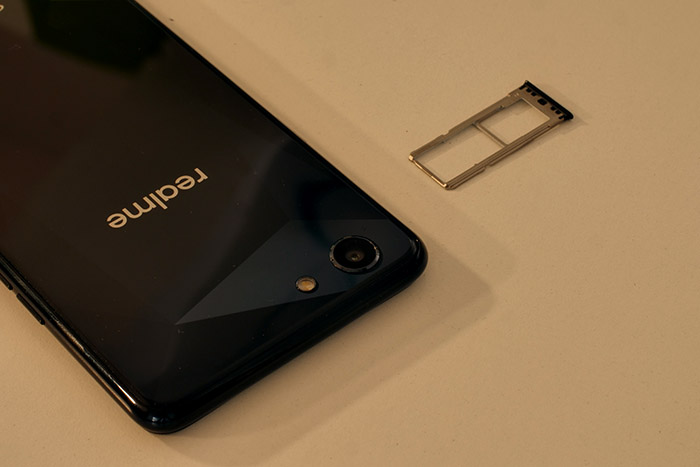 In my usage of the phone, I didn't experience issues with the connectivity it offers. Calls are clean and there's little to no disturbance or call drops, plus the audio quality on calls is definitely good.
Pros and Cons
The Realme 1 is one of those devices that has a lot of good things going for it, but a lot of issues holding it back. Here are the pros and cons of the device:
Pros:
Decent battery life
Headphone jack
Face Unlock works well and fast.
Great performance
Cons:
Poor display
No fingerprint scanner
Conclusion: Decent Smartphone With A Few Quirks
The Realme 1 is a smartphone that shows a lot of promise in certain areas, like the performance and the battery life, and features a camera that's almost at-par with most phones in its price range like the Redmi Y1, but still has issues in some regions. The display quality is definitely a tad sub-par, but shouldn't be a deal breaker for most people.
As competition to phones like the Redmi 5, the Redmi Y1, and the Redmi Note 5, the Realme 1 definitely has an uphill battle ahead. However, solely for its above-average performance and battery life, I'd wager that it'll pose a substantial threat to Xiaomi's offerings.
So, if you have a budget of around Rs. 9,000, the Realme 1 is a phone that you can consider. It is an Amazon exclusive smartphone, and is available for a starting price of Rs. 8,990 right now.
Buy the Realme 1 from Amazon (starts at Rs. 8,990)
REVIEW OVERVIEW

Design and Build Quality

7

SUMMARY

The Realme 1 makes a decent entry into the budget smartphone market. An excellent performer, the phone is let down slightly by its camera's low light performance, and the below-par display quality. Against contenders like the Redmi Y1, Redmi 5 and others, the phone definitely faces an uphill battle.