Asus' new ZenFone Max Pro M1 packs in 6GB of RAM and new 16MP camera sensors on both the front and back, however, it retains everything else from the original ZenFone Max Pro M1 which was released earlier this year in April. Since the device is pretty much the same, except for the cameras and the RAM, it also retains the massive 5,000mAh battery which is just phenomenal at the price. The ZenFone Max Pro M1 (Rs. 14,999) is a phone designed for people who don't wish to be tethered to a wall outlet and it lives up to the claims by providing insanely good battery life. Exactly how good is the battery life, you ask? Well, let's jump right into the battery test and find out.
Charging Test
The ZenFone Max Pro M1 is a great budget smartphone which makes use of Qualcomm's mid-range Snapdragon 636 chipset that offers support for Qualcomm's Quick Charge 4 technology. However, Asus seems to have not included support for any fast charging technology and the bundled 5V/2A charger takes a fairly long time to charge up the 5,000mAh battery. In my testing, the device took well over two and a half hours to get from 10 to 100 percent, which is quite shabby. Charging up to 50 percent took about an hour, which might work in the favor of buyers, as you wouldn't need to charge the device as often in the first place.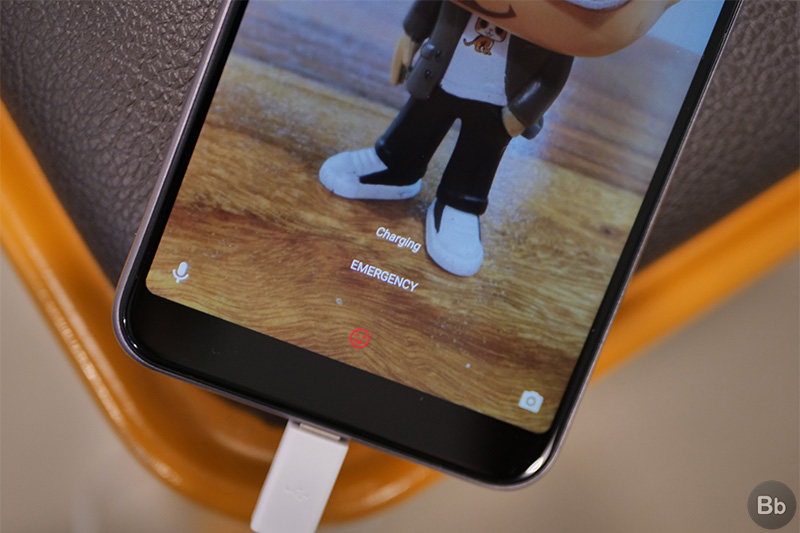 I really wish Asus had included support for some fast charging technology, but I believe Asus might have had a good reason behind it. Since high capacity batteries tend to overheat a tad bit more than their low capacity counterparts, the absence of fast charging support might have been a preventive measure. Since the smartphone's chipset already includes support for Quick Charge 4, Asus might push fast charging support in a future update, but we can't be sure of that right now.
Battery Life
Talking about the battery life, the ZenFone Max Pro M1 is an absolute beast with that 5,000mAh battery, going on and on and on despite heavy usage. In my usage, the device easily lasted well over a day with really heavy use including playing games, video consumption and running extensive benchmarks non-stop and with light usage the device can easily last over two days on a single charge.
Battery Life with Light Usage
Charging up the battery to 100 percent, I started my day, using the phone for calls, light web browsing, WhatsApp and playing casual games on and off. With that kind of usage, I ended the first day with over 60 percent battery left and I was pretty impressed. I didn't charge the phone overnight and started off the day with just around 59 percent battery and I continued the same usage pattern all throughout the day. To my surprise, I ended the second day with about 10 percent battery left, with the phone telling me that it had enough juice to keep going for another couple of hours.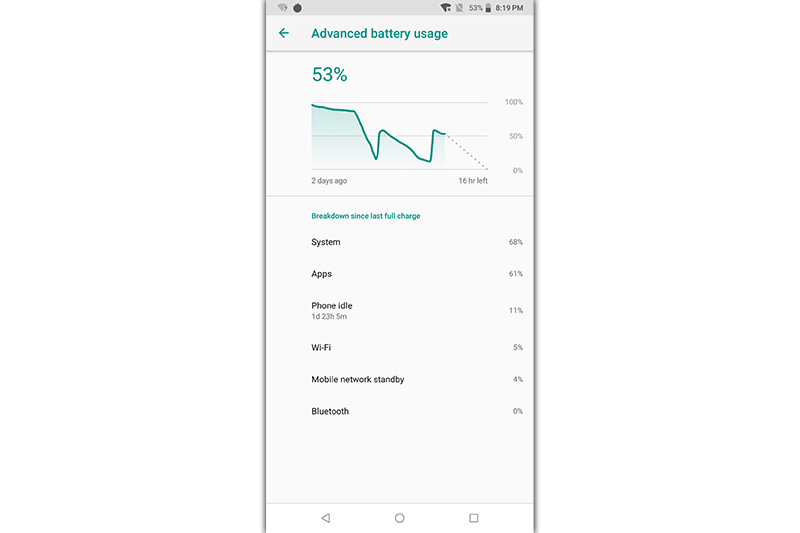 Battery Life with Heavy Usage
Next, I tested the device with extremely heavy usage, pushing it to its limits by running 1080p YouTube videos at max brightness on a loop for over 5 and a half hours. When I realized that the YouTube video had barely made a dent in the battery life, I switched to running benchmarks and ran all the benchmarks at my disposal. In the last leg, I played a bunch of games of PUBG and I ended the day with just about 10 percent battery left, with the device displaying a screen-on time of around eight hours.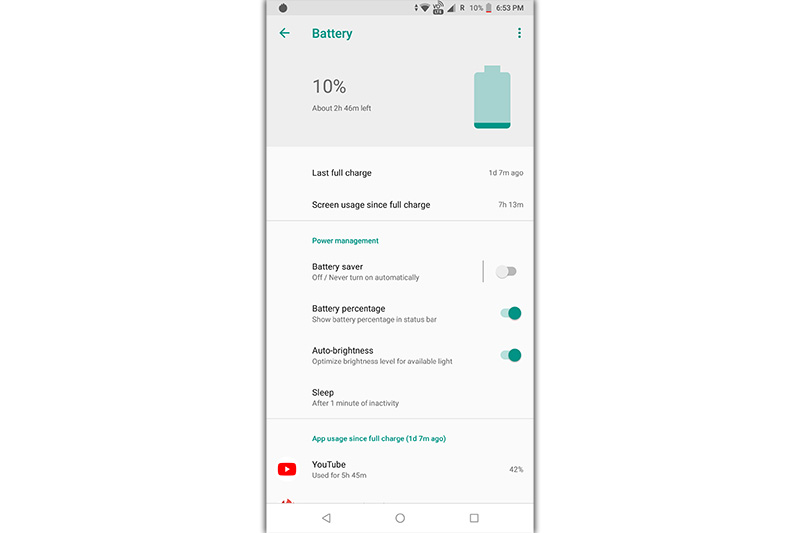 SEE ALSO: ZenFone Max Pro M1 6GB Review: Is it Any Better?
ZenFone Max Pro M1 Battery Test: Simply Mindblowing
In conclusion, the ZenFone Max Pro M1's battery life is just unbeatable in the budget segment and it's most definitely the best performer out of the competition. However, the charging times are just disappointing and I really wish Asus had included some form of fast charging technology on the device to make it just a little bit faster. If you're looking for a device that has a massive battery and decent performance on a budget, then you can surely consider getting the ZenFone Max Pro M1 which, priced at Rs. 14,999, is the best budget smartphone in the market when it comes to battery life.
Buy from Flipkart (Rs. 14,999)