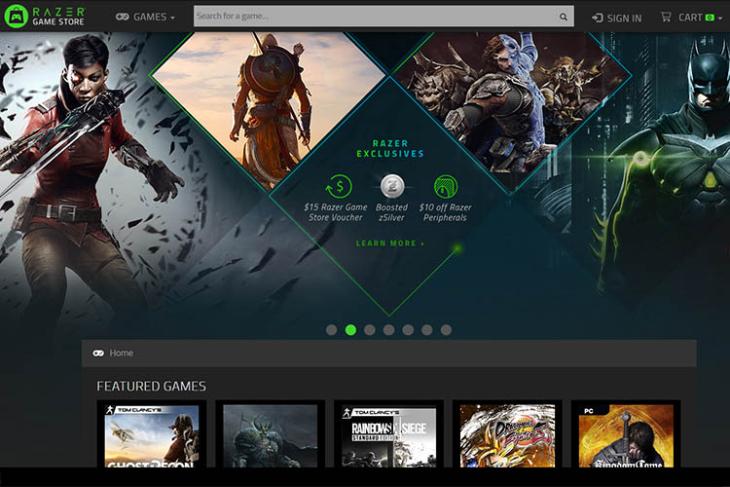 Chinese PC gaming equipment manufacturer Razer entered the smartphone space last year with the release of the Razer Phone. Now, the company has launched its own digital distribution platform which will directly compete with Valve's Steam. The Razer Game Store, however, comes with a twist which is bound to attract gamers worldwide.

Purchasing games on the Razer Game Store also works a bit differently, as it doesn't actually have a client like Steam. Users who purchase a game on Razer's store will receive a code which they can redeem on Steam or Uplay.
Now, coming to the twist, purchasing a game on the Razer Game Store will also get users exclusive rewards which they can apply to other products. The rewards include exclusive offers from the company, Razer Game Store vouchers, and discounts on Razer peripherals.
On top of that, purchases made on the Razer Game Store will also reward users with Razer's digital currency – zSilver. The zSilver can be used to purchase even more Razer hardware which makes the deal even better for gamers. Razer's CEO Min-Liang Tan has also promised that the company will offer attractive discounts and offers that gamers won't find anywhere else. Tan was quoted saying:
"As gamers, we know the importance of a good deal and the Razer Game Store delivers that to everyone. We have been delighting gamers with our high-performing peripherals, laptops, and software, and we're now also able to provide the content itself that fuels their passion."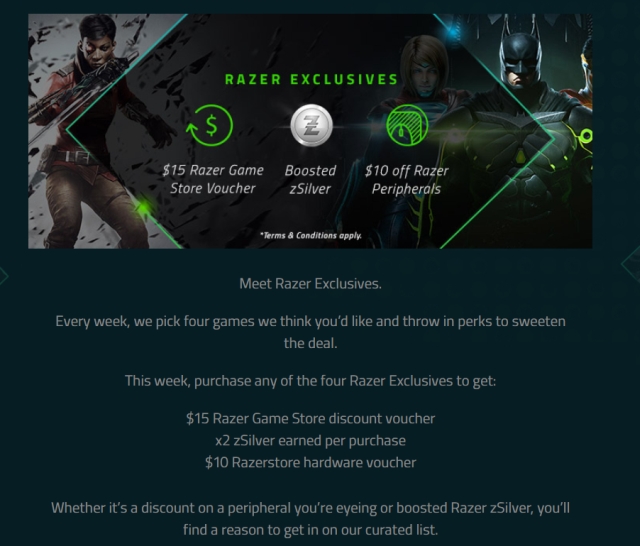 The first among these offers is currently live on the Razer Game Store. This week, if you purchase Far Cry 5, Ni No Kuni II: Revanant Kingdom, Wolfenstein II: The New Colossus, or Assasin's Creed: Origins from the Razer Game Store, you will get at least 10% off on the games along with a $15 Razer Game Store discount voucher, x2 zSilver per purchase, and a $10 Razerstore hardware voucher.