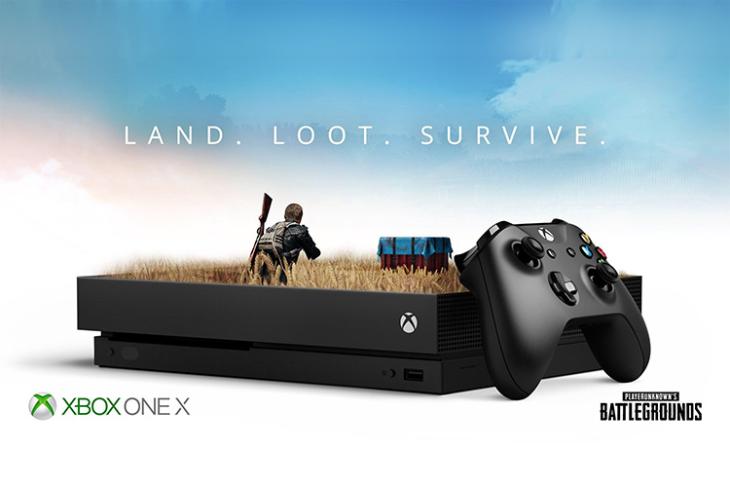 The Xbox One version of the popular battle royale game PUBG has now been updated to version 1.0, which means that the game is now officially out of Xbox Game Preview. The latest update brings a ton of new content along with quality of life changes and optimization improvements for the Xbox One and Xbox One X. The latest update also bring's PUBG's newest 4×4 Sanhok map to console players alongside a new vehicle, new weapons, skins a unique crate system and much more.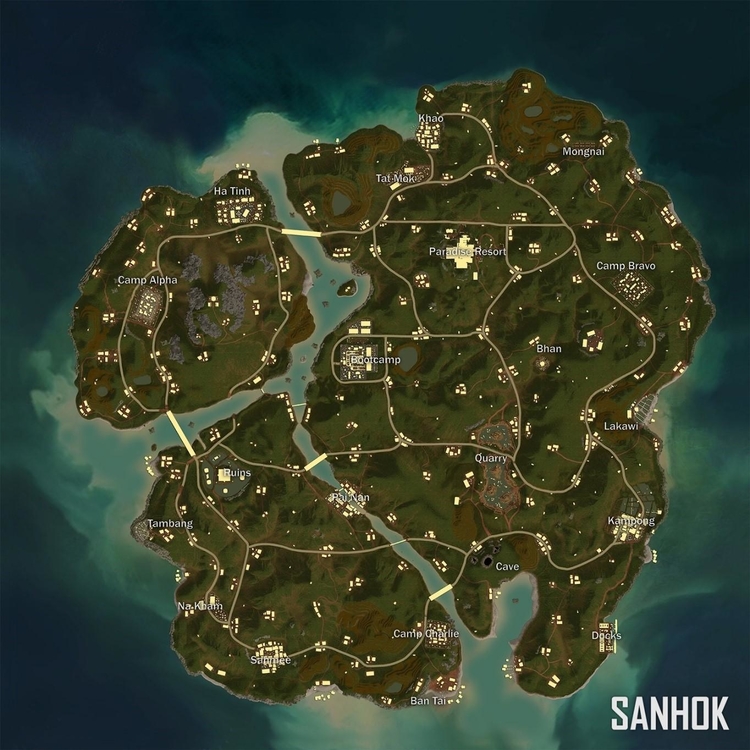 The latest update also marks the release of the game's first-ever Sanhok Event pass, which will give players the opportunity to unlock free and paid cosmetic items until October 4. Here's a quick look at all that's new in the latest update:
New Sanhok map for fast-paced battle royale action
New weapons, including the QBZ and the QBU
New 4 passenger pickup truck – Rony
New weapon skin system
New parachute skin system
New reward crate system
UI/UX changes
Performance improvements, including optimization for loading high resolution textures on Xbox One
Several bugfixes, including an issue where some items weren't able to be picked up
New War Mode/Custom Match
Talking about the Sanhok event pass, the base Standard Event Pass will be free for all players and will offer several rewards as players level up by completing missions listed in the pass. There's also a Premium Pass, priced at $9.99 or 1000 G-Coin which will offer players more rewards and mission. The event pass includes Daily Missions, Normal Missions, Sanhok Missions (premium pass users only) and new missions released every week in September until the Event Pass expires on October 4.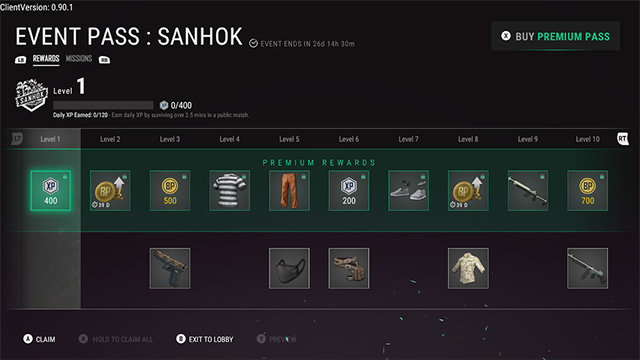 Additionally, players will also be able to buy product bundles, including a PUBG Starter Pack which will offer 1600 G-Coin and the Aviator Skin Pack, a PUBG Sanhok Pack which will offer 2300 G-Coin and the Fire in the Hole Skin Set, and a PUBG Sanhok Edition pack which will offer PUBG (1.0), the Premium Event Pass, 2300 G-Coin and the Fire in the Hole Skin set.
Achievements are also making their way to PUBG on Xbox with the latest update. Here's a list of all the achievements that players will be able to unlock, along with the conditions they'll need to meet to unlock all achievements: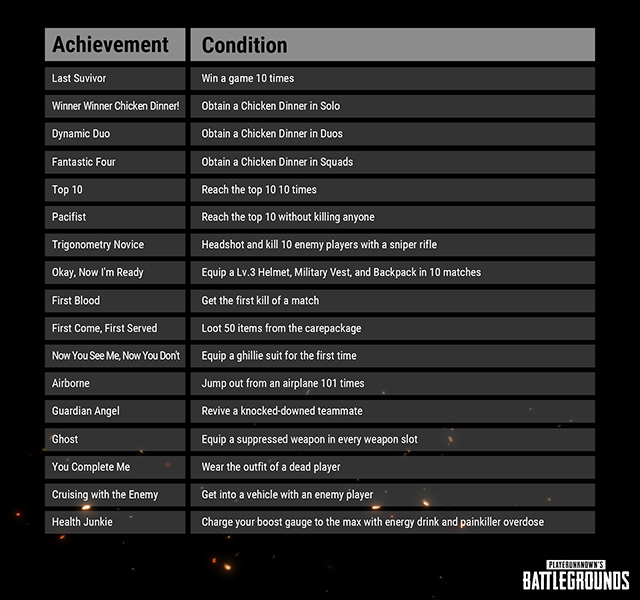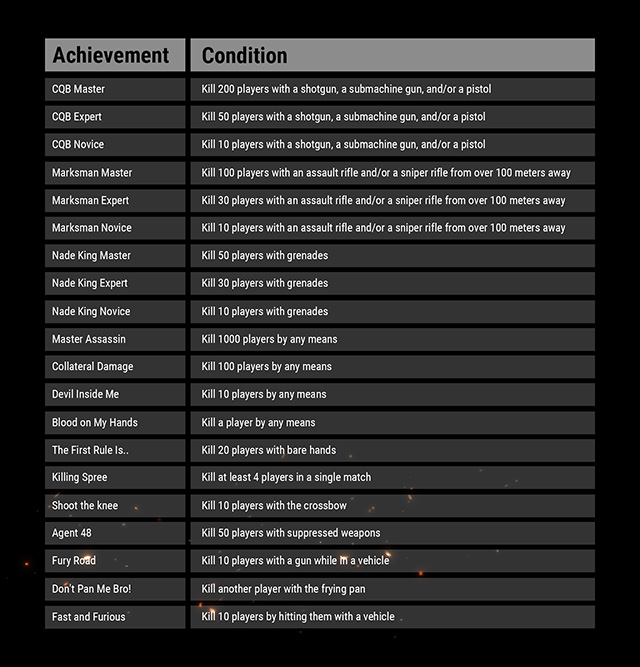 So, if you haven't already purchased PUBG on your Xbox One or Xbox One X, now is the best time to purchase the game and jump in to the fray!