To say that PUBG Mobile is a popular game is an understatement; the battle royale sensation that pretty much singlehandedly made gaming phones a thing seems to show no signs of slowing down thanks to regular updates and new weapons and features that the developers keep bringing to it.
Now, according to a new leak, the PUBG Mobile update version 0.14.5's details have come out and there's quite a lot here for PUBG mobile players to be excited about.
For one, the update is expected to bring Season 9 of the Royale Pass to PUBG Mobile, but there are a lot of other things here as well. Thanks to a video from Mr. Ghost Gaming, we have a look at what to expect from the upcoming PUBG Mobile update.
New Vikendi-exclusive SMG: MP5K
The game will add a new Vikendi-exclusive SMG — the MP5K — which will use 9mm rounds like the UMP-9 or the PP-19 Bizon. The new SMG will replace Vector on the map, and will come with a larger magazine that holds up to 30 bullets. The MP5K will have a lower firing rate, and lower damage as compared to the Vector.
New Vehicles in Vikendi
The update is also expected to add new vehicles to the Vikendi snow map, including Zima — a 4×4 that is expected to replace the UAZs available on the map. There are also rumors of a new Snowbike being added to the game, replacing the motorcycle that's currently available. Zima is expected to be slower than UAZs, but at the same time, more durable, so it might be a decently nice trade-off to make.
Canted Sight
The update I'm most excited about is the new Canted Sight that's rumored to be making its way to PUBG Mobile. Canted Sight is a secondary sight that players will be able to attach to any weapon that supports scopes. With Canted Sight, players can essentially have both a scope, and a sight on their weapons and will be able to switch between the two with ease. That's something I'm looking forward to, plus, it just looks so cool.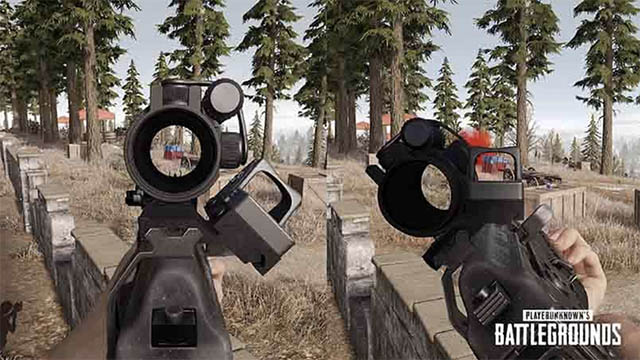 Survival Mode
There's also talk of a new survival mode coming to PUBG Mobile, where players will have to hunt and build fires to survive in the game and not freeze to death on the snowy expanse of Vikendi. What I'm wondering is, will we be able to cook actual "Chicken Dinners" in this mode then?
PUBG Mobile's update 0.14.5 is expected to arrive on September 12, so get ready for some cool new weapons, vehicles, and the possibility of having to build fires to survive. Sounds fun.
---