UPDATE: Xiaomi has confirmed that it is rolling out Android Pie to Poco F1. Xiaomi Global Spokesperson Donovan Sung formally announced the Android Pie update for the Poco F1 on Twitter.
https://twitter.com/donovansung/status/1074491567631622144
Poco F1 has accomplished many feats since its announcement back in August and besides being a sweet deal, the smartphone has received several timely updates to improve the overall performance and user experience. Now, Xiaomi is rolling out Android Pie update to all Poco F1 users, after selectively introducing it to beta users a few weeks ago.
With this update, Poco lives up to its promise of delivering Android Pie to all users before the end of this year. The update weighs in at 1.7GB and does not bring any significant changes compared to the beta version announced last month. The updated version of MIUI 10 is labeled as 10.1.3.0 up from 10.0.6 for the Android Oreo.
The new update, just like the beta, does not add features such as Digital Wellbeing and Adaptive Battery, presumably because Xiaomi prefers working on its own AI than leveraging Google's. Moreover, there's no change in terms of the UI, which is again something that Xiaomi does not have a practice of doing, as it instead focuses on refashioning its own MIUI, which already happened with MIUI 10.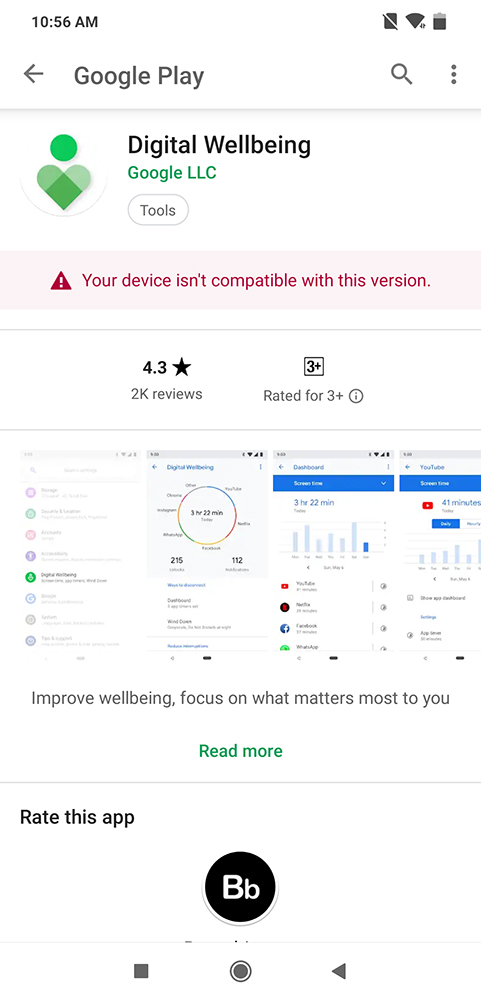 However, there are a few additions such as the Ambient Display and the option to display badges for incoming notifications, as we saw in the beta update.
Unfortunately, the former option does not work and appears to have trickled down from the build for Mi 8, which has an AMOLED display, unlike the Poco F1.
Gladly, notifications work well and the improvement is really useful. Every time you unlock the screen, notification icons appear and then roll back, emptying the space for the clock and I've come to like this a lot. In fact, using the hybrid floating notifications is better than persistent ones because it makes the status bar appear uncluttered.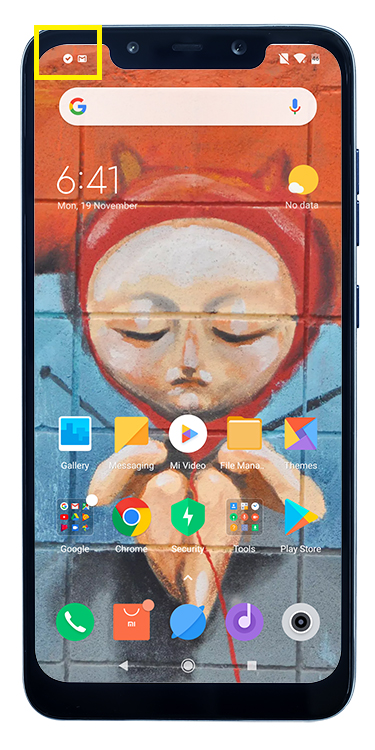 How to Install Android Pie on Poco F1
The over-the-air (OTA) update will be available in a phased roll-out and might take weeks before it reaches you. To check for the OTA, you can go to Settings, followed by top-most option About Phone, and then System Update. Now tap on "Check for Updates".
However, if you don't wish to wait, you can download the update package manually from XDA Developers (download here) and install it manually. Don't worry, this method is officially supported and you won't lose any data or experience a buggy performance.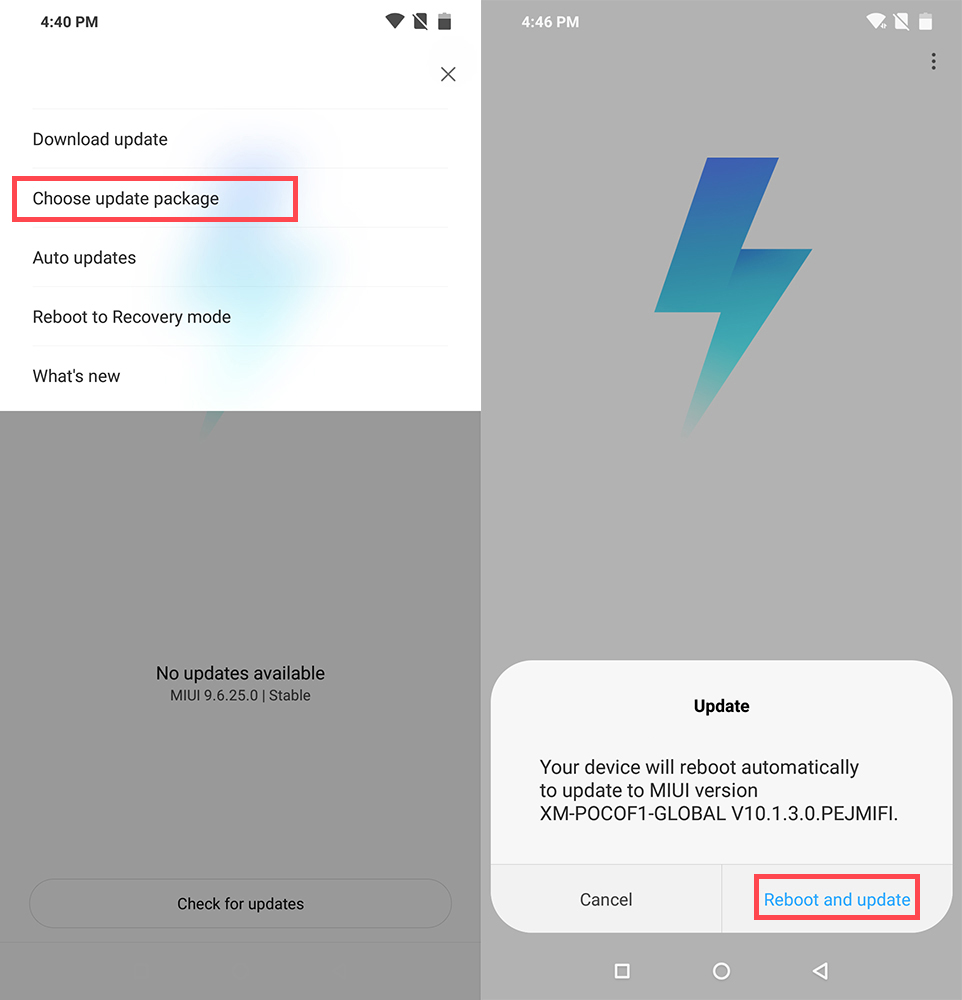 To follow this method, tap on the three-dot button in the top right corner of the "System Update" page and then select Choose update package. Then navigate to the folder in which you had downloaded the update package – most probably Download. The updater will take a few seconds extracting the update after which it will ask your permission to "Reboot and update".
The installation process would take 15-20 minutes and make sure your Poco F1 is either connected to the charger or has ample battery to endure through the update. Once the process is complete, your device will reboot and update some Google Play Libraries to support Android Pie.
Poco F1 is Now Even More Attractive
While I feel that the animations are slightly zippier, I'll be testing how Android Pie performs on Poco F1 over the next few coming days. With this update, we also hope that Poco has fixed the battery drain issue which many users had been complaining of after the MIUI 10 update.
https://twitter.com/Vishant7731/status/1070942015255326721
Apart from the Android Pie update, what makes the Poco F1 a delight is the recent price cut of Rs 1,000 which makes it the most well-equipped device under Rs 20,000.
---