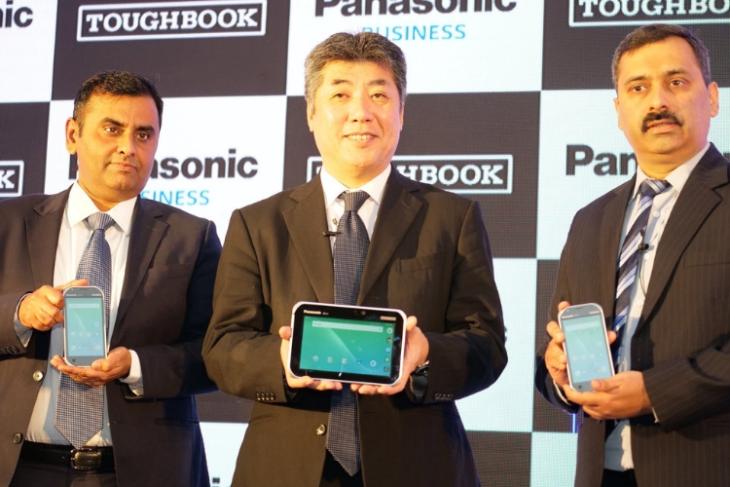 We witness the launch of a myriad of Android smartphones every year, with many of them now sporting glass backs and gradient, but such phones are not really helpful or useful for mobile workforce in the construction, retail or logistics niche. Well, Panasonic knows this quite well and for this reason, has now launched its Toughbook Android devices in India.
Price and Availability
Panasonic has launched two of its rugged Toughbook devices, ToughBook FZ-T1 and Toughbook FZ-L1, in the country starting at Rs 60,000. The price of the device is going to vary depending on the features and customization options.
Specs and Features
Starting off with Toughbook FZ-T1, it's a rugged Android smartphone that's pretty slim, durable and feature-packed. It features a 5-inch HD screen, with a resolution of 1280 x 720 pixels, rain and glove mode, along with passive stylus input support.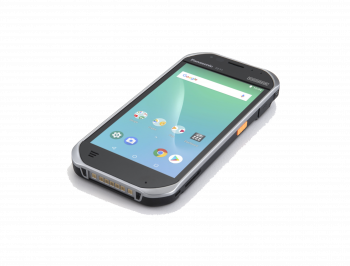 The Toughbook FZ-T1 is powered by a Qualcomm processor, clocked at 1.1GHz, paired with 2 GB of RAM and 16GB of storage. It runs Android 8.1 Oreo out-of-the-box and can provide up to 12 hours of continuous battery backup.
This smartphone has been tested to MIL-STD-810G standard, and comes with an IP68 rating and 1.5 meter drop resistance. Finally, this Android device looks no different to many rugged phones available in the market.
The Toughbook FZ-L1, on the other hand, is a sturdy and durable Android tablet that is closer to what its moniker represents. It has been designed to meet the MIL-STD-810G standard, just like its smaller brother, it can survive drops up to 5 feet, and is IP67 dust and water-resistant.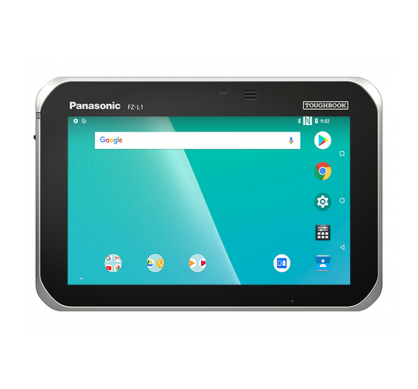 It sports a 7-inch HD screen with a resolution of 1280 x 720 pixels, along with rain and glove mode, and passive stylus support. Toughbook FZ-L1 is powered by a quad-core Qualcomm MSM8909 SoC, clocked at 1.1GHz, paired with 2GB of RAM and 16GB of onboard storage.
There's also astraight-shooting 1D/2D barcode reader on board, with Android 8.1 Oreo running out-of-the-box. So, if you were looking for something rugged, purposeful, and powerful, well, this could be the perfect series for you.