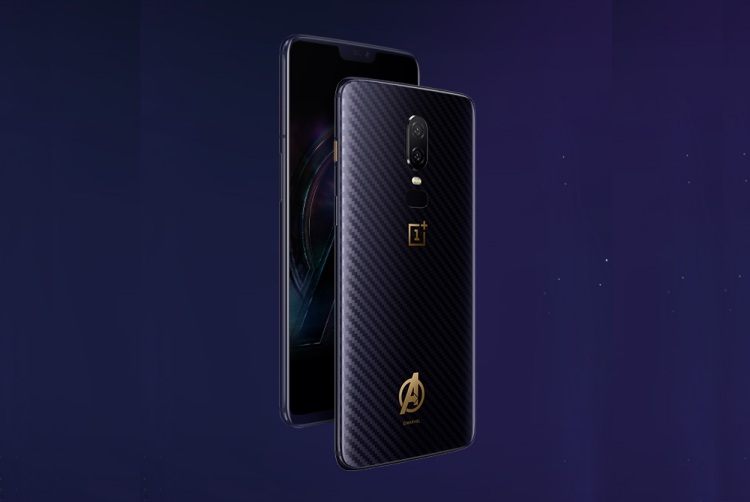 On stage at an event in London, OnePlus officially launched the OnePlus 6 and it looks just as stunning as we thought it would. The Chinese giant is holding another launch event in India today and we expect the much-awaited and hotly anticipated 'OnePlus 6 x Marvel Avengers' to get an official unveiling at the event.
But, it seems OnePlus has gone ahead and unveiled the device on its Chinese website and we've now got our first look at the limited edition 'OnePlus 6 Avengers' smartphone. The 'OnePlus 6 Avengers' limited edition is inspired by Marvel's latest record-breaking and heart-wrenching movie — 'Avengers: Infinity War'.

Coming to the OnePlus 6 limited edition device itself, it features a Kevlar-style pattern on the rear glass panel (similar to one of their protective cases) coupled with a 'gold-colored' Avengers emblem, OnePlus logo and alert slider to match Thanos' Infinity Gauntlet which had reigned supreme in the movie. The rear panel has a purple shade to it and here's the device in all its glory:
The Chinese giant has also coupled a hefty protective case that's been modeled on one of the coolest Avengers – Iron Man. It looks just like his helmet and man, I just love it.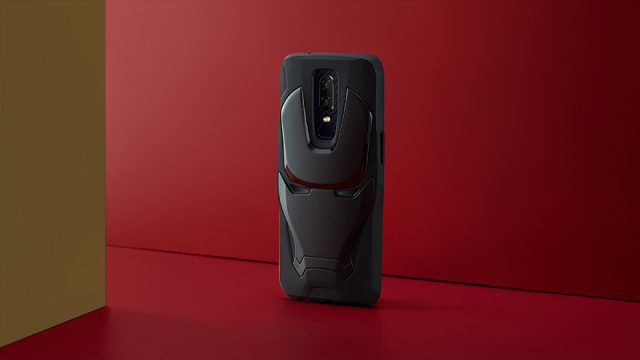 OnePlus is making only the high-end 8GB RAM and 256GB internal storage configuration available for the Avenger edition device. The Chinese website also lists the price of this special edition phone and it would sell at 4,199 yuan (approx $660 or Rs 44,999) – which is a 200 yuan uptick from the standard OnePlus 6.
We're currently unsure whether the device will be limited to any particular region or not – similar to the 'Star Wars' limited edition OnePlus 5T that only launched in India last year. We will have to wait for the India launch event, which is scheduled for 3:00 pm IST later this evening to learn the exact details of the device.
We'll be following the event live, so check back for fresh updates about the special edition OnePlus 6.
---