OnePlus has been riding high on the success of its current flagship, the OnePlus 6. After announcing 3 variants at its launch, the company has also launched a Red variant to further boost its sales. Additionally, the OnePlus 6 is also one of the handful devices to support Android P Betas. However, OnePlus hasn't yet forgotten about its previous flagships, ie, the OnePlus 5 and the OnePlus 5T. While Android P might be a couple of months away for those devices, the Chinese giant has rolled out a new update that is bound to make their customers happy.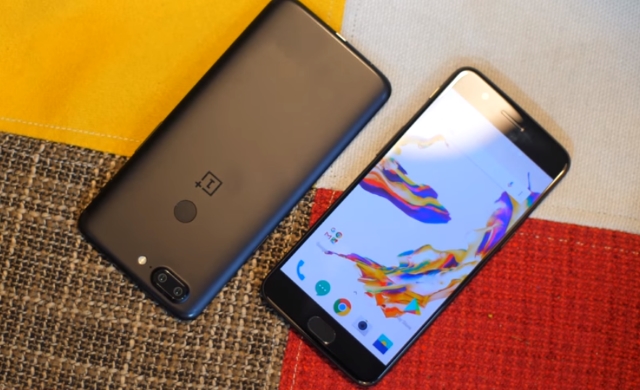 As announced in an official forum post, OnePlus is rolling out the Open Beta 13 for the OnePlus 5 and the Open Beta 11 for the OnePlus 5T, which will see the devices getting official support for Project Treble. Earlier, the support for the A/B partition system was only available via unofficial custom ROM methods.
Apart from providing Project Treble support, the update also introduces "a brand new interface" along with "a full color-wheel accent customization". Other than that, there are a couple of changes to the Launcher, Phone, and the Weather app. You can check out the full changelog below:
System

A brand new user interface
Supported accent color customization

Feel free to customize any color you like with a color wheel
Entry: Settings – Display – Customization

Supported Project Treble

After several months of evaluation and hard work, we finally found a solution to make this possible, and we are very excited to share this good news with you.

Launcher

Improved search tags in the app drawer
Added "New installs" category tag in the app drawer
Improved app list for hidden space and toolbox

Phone

Optimized logic for the contacts page

Weather

Brand new design with improved user experience
The forum post further states that users must be running Open Beta 12 for OnePlus 5 and Open Beta 10 for OnePlus 5T prior to updating to the latest Open Betas. However, users can also perform a complete wipe by clearing all data and cache from the recovery before flashing the latest build.
While OnePlus hasn't commented on this, I would like to advise those of you currently rocking a custom ROM of your choice and wanting to try out the latest Open Betas, the best way is to first dial back to the Open Beta 12/10 for your OnePlus 5/5T, and stick with the stock recovery. Once that is done, you should get an OTA update on your device. While treble supported TWRP does exist out there, it is recommended to stay on stock till the time it is updated for full compatibility with the latest Open Betas that officially support Project Treble.
OnePlus had previously promised a surprise for OnePlus 5/5T users at the time of the launch of Android P for OnePlus 6. While many suspected the duo to get support for trying out Android P betas at a later stage, the official support for Project Treble is an equally overwhelming surprise. Apart from Google's Pixel lineup, only a handful of companies including Nokia, Essential, and OnePlus, have shown their dedication to providing timely updates to its customers. We hope for more manufacturers to follow soon.
While users already on Open Beta should get the OTA update, you can download the latest Open Beta full zip from here.
---