You are trying to buy an SSD for your next PC build, or upgrading the storage space on your desktop PC or laptop. As you explore the many different storage options available in the market, you find yourself quite confused with all the technical terms. There are two kinds of SSDs available in the market today – SATA and NVMe. By the way, to understand the difference between SSD and HDD, go read this comparison. In this article, we explain all the differences between SATA vs NVMe SSDs to help you make the right choice. With that said, let's dive into the comparison between NVMe and SATA SSDs.
Both Non-Volatile Memory Express (NVMe) and Serial Advanced Technology Attachment (SATA) SSDs are priced slightly differently and offer a few unique advantages and disadvantages over each other. Let's look at the differences so you can decide which kind of SSD will be better for your use case.
NVMe vs SATA SSD: Compatibility & Form Factor
The biggest difference between NVMe and SATA SSDs is compatibility. NVMe SSDs can only be installed on M.2 ports that have NVMe support. There are also different NVMe generations. Motherboards that are coming out today either have a Gen 4 NVMe port or a Gen 5 NVMe port. There are also the older Gen 3 NVMe SSDs.
Moreover, newer NVMe SSDs are in fact backward compatible with older-gen NVMe M.2 ports, but they will run at slower speeds. As we mentioned, NVMe SSD is only supported on M.2 NVMe ports of a motherboard. It uses the PCIe interface.
On the other hand, SATA SSDs are supported on most PCs out there. The only thing to consider is the form factor since SATA SSDs come in either a 2.5-inch format, which is plugged into a SATA port and receives power from the SATA power connector that comes from the power supply unit. They also come in the M.2 form factor.
But, this doesn't mean they can be plugged into any M.2 port. The M.2 ports for SATA SSDs are different, and by that we mean these ports have a different pinout structure. As the user, you have to confirm the pinout structure for your M.2 port with the help of your motherboard manual.
This way, you can confirm which M.2 port on your board supports NVMe and which one supports SATA. As mentioned before, if your SSD has a 2.5-inch SATA form factor, all it needs is a SATA port and power connector (available on most older desktop PCs as well). Things are slightly different on laptops and pre-built/OEM PCs, so you need to manually confirm with the manufacturer's website or the instructions manual for the kind of SSD you can add or replace. Also, for step-by-step instructions on installing an SSD in your desktop PC, refer to our dedicated guide here!
NVMe vs SATA SSD: Performance
When talking about performance, NVMe definitely wins over SATA SSDs. While SATA SSDs have a speed range of 500-600 MB/s, the latest NVMe SSDs can deliver about 20x this speed; achieving read and write speeds in the range of 10,000 MB/s or above. We are talking about Gen 5 SSDs here, which came out recently and are relatively expensive.
When considering a previous-gen PCIe Gen 4 SSD such as the Samsung 990 Pro, it has a sequential write speed of 6900 MB/s and a read speed of 7450 MB/s. This means it is about 25% slower than the latest Gen 5 SSDs. There's also the possibility of running an SSD in RAID configuration, which can increase speeds even further.
So, is SATA SSD slow? Not really! SATA SSDs work fine for most people and can boot your Windows OS in about 5-10 seconds. In fact, most people won't even notice the difference between a SATA & NVMe SSD. If you regularly work with large amounts of data, perhaps as a content creator, an NVMe SSD will benefit your use case a lot. Many games can take advantage of NVMe SSD as well, especially those that use Microsoft's DirectStorage API, which reduce game load times drastically.
Still, even if you use a SATA SSD, you will get a much-needed performance boost when compared to an HDD. So, while NVMe has much faster performance, it doesn't mean you will directly be taking advantage of it unless you have a use case that benefits from NVMe SSD's faster read and write speeds.
NVMe vs SATA SSD: Pricing
When considering the pricing of NVMe vs SATA SSDs, the former can be very expensive. Taking the example of a top-of-the-line Gen 5 NVMe SSD that just came out, the Gigabyte AORUS Gen 5 10000 2TB SSD costs $339.99 USD. We want to let you know how expensive M.2 NVMe SSDs can get, and this is definitely one of the fastest & most expensive options available in the market today. For a real-world comparison, let's look at how much a SATA SSD would cost you versus an NVMe SSD (of Gen 3 spec)
A good brand in the budget category of SSDs is Silicone Power. Their 512GB SATA SSD costs $24.99. In the same capacity, and from the same brand, a NVMe Gen 3 SSD costs $28.99. As you can see, the price difference isn't major. This means users who have NVMe M.2 ports on their motherboard should definitely buy NVMe SSDs to expand their storage space. However, if you are short on NVMe ports, or don't have any, then your only option is a SATA SSD.
To conclude, while NVMe SSDs can cost more than SATA SSDs, the older-gen models don't really cost significantly more. So, every user looking to buy an SSD can opt for NVMe SSDs over SATA as long as they have a compatible port.
NVMe vs SATA SSD: Reliability
The reliability of an SSD entirely depends on the brand and its internal design. SSDs have different feature sets at different price points. In our personal experience, a budget NVMe SSD may not be of the same quality as an equally priced SATA SSD. A major aspect to consider is the TBW rating. It essentially refers to how many terabytes can be written on the SSD, as a rated spec decided by the manufacturer. The warranty policy for SSDs usually mentions that it is valid for a specific number of years or until the TBW capacity has been reached.
Controversies regarding budget NVMe SSDs have definitely happened, as LTT covered in one of their videos where they demonstrated that certain companies have swapped the internal components for their best-selling NVMe SSDs. So, you should definitely check out the reviews for the SSD you wish to buy. For help with buying the best budget SSDs for your PC, refer to this guide! We have mentioned the TBW rating for every SSD and included many suitable options to buy, for anyone looking to buy an NVMe or SATA SSD.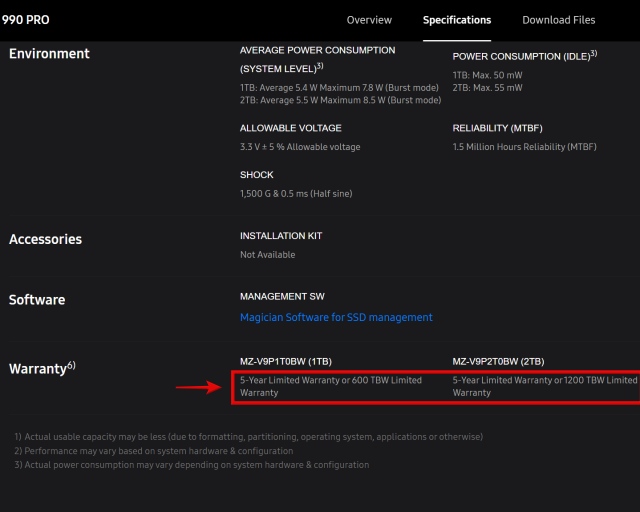 NVMe vs SATA SSD: Verdict
| NVMe SSD | SATA SSD |
| --- | --- |
| Costs more, but older Gen 3 NVMe is reasonably priced | Costs less, but Gen 3 NVMe is available in same price range |
| Upto 10-20x faster than SATA SSD | More widely supported even on older PCs, requires SATA Port & Power or M.2 SATA port depending on the PC |
| Better for users with modern PC that has an NVMe port | Almost 10-20x slower when compared to the latest NVMe drives, but significantly faster than SATA HDDs |
| Better for users with older PC without an NVMe port | |
Who Should Buy NVMe SSD?
Honestly, everyone should prefer to buy NVMe SSD in today's age, as long as you have support for NVMe drives on your motherboard or laptop's M.2 port. As indicated in the pricing comparison above, an older Gen 3 NVMe drive, which is considerably faster than SATA SSDs, costs only about $5-10 more. Since NVMe SSDs are based on newer technologies and the price difference is not much, most users should just go for it and buy a suitable NVMe SSD of a capacity they can afford.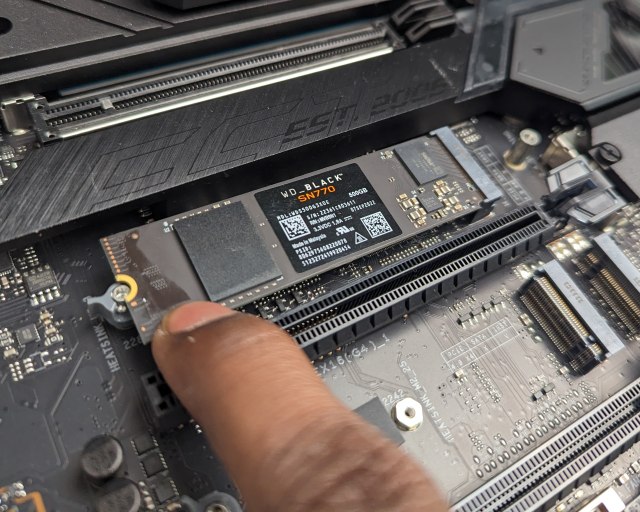 NVMe came out to address the limitations of SATA and was believed to become the industry standard. In today's age, with how affordable Gen 3 NVMe drives are, it's definitely getting there and most PCs and laptops coming out today by default tend to have an NVMe SSD.
Who Should Buy SATA SSD?
People with older PCs, or those who don't have an M.2 NVMe port, can buy SATA SSDs. These are still decently fast for any use case and will work sufficiently well as the main installation drive for Windows too; with incredibly fast boot times.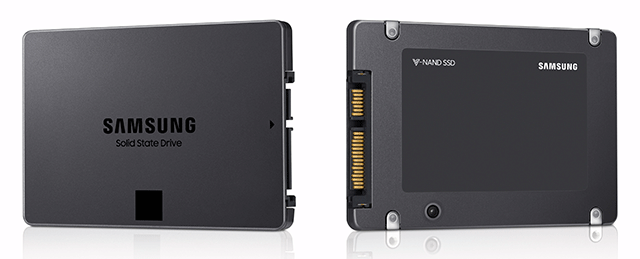 If you're shopping and find a SATA SSD that costs significantly lesser than the NVMe options, and you won't be taking advantage of the higher speeds, you can definitely opt for it. Or, if you have already installed NVMe SSDs in your M.2 ports, and still need to expand your storage, you can go for a SATA SSD. They are still miles better when compared to a traditional HDD which uses transistors.
Frequently Asked Questions
Will NVMe Gen 4 SSD work on NVMe Gen 3 Port?
Yes. You can confirm this with your motherboard or laptop manufacturer's website. Note that an NVMe SSD of a higher generation will run at lower speeds if limited by the M.2 port it is plugged in.
How do I know if my M.2 slot is SATA or NVMe?
You can confirm if the M.2 slot supports SATA or NVMe drives by referring to your PC's manual. Check with your manufacturer if it is unclear.
Is SATA more reliable than NVMe?
SSD reliability varies depending on the brand, and the internal components used to manufacture the solid-state drive. The main factor that decides how long an SSD will be reliable is the TBW capacity.
Can I use PCIe 4.0 in the 5.0 slot?
Yes, you can use a PCIe 4.0 NVMe SSD in a PCIe 5.0 slot, but it will run at Gen 4 speeds only.
Is PCIe Gen 5 SSD available?
Yes, PCIe Gen 5 SSDs are now available to buy in the market. They have been launched recently, so they might not be available in every country. Check with your local retailer to confirm the availability.