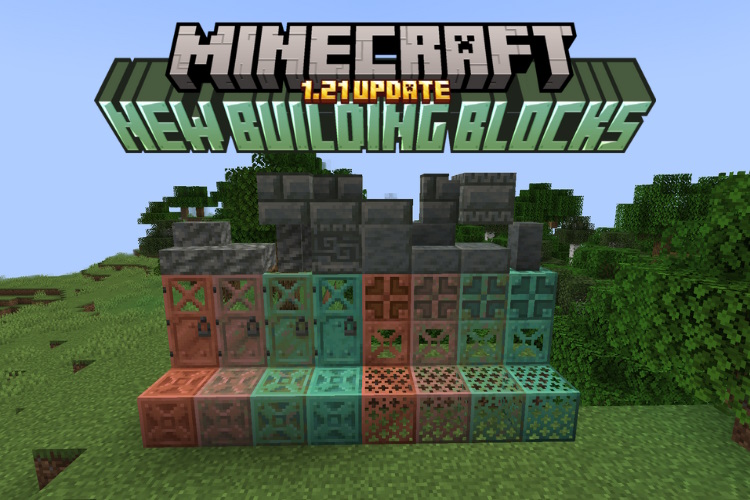 Slowly but surely, snapshots for the Minecraft 1.21 update are being released, and we are getting the opportunity to test out all of the new features and blocks coming to the game. Minecraft Snapshot 23W43A is especially exciting because of all the new building blocks from the copper and tuff block families. So, let's go over all the new blocks Minecraft 1.21 will bring to the game.
New Copper Blocks in Minecraft 1.21
All the copper blocks in this snapshot will behave as the familiar copper blocks, in the sense that they will all go through four stages of oxidation. Moreover, you may apply honeycomb to them and scrape it off with an axe whenever you wish. You can obtain these blocks in survival through crafting in the crafting grid or cutting in the stonecutter. Here's the list of all the new copper blocks:
Chiseled Copper
Copper Grate
Copper Door
Copper Trapdoor
Copper Bulb
The copper bulb is a unique light source block with fascinating properties. It can be powered once to activate and emit light. However, if powered once again, it will turn off, providing a ton of new and exciting redstone opportunities.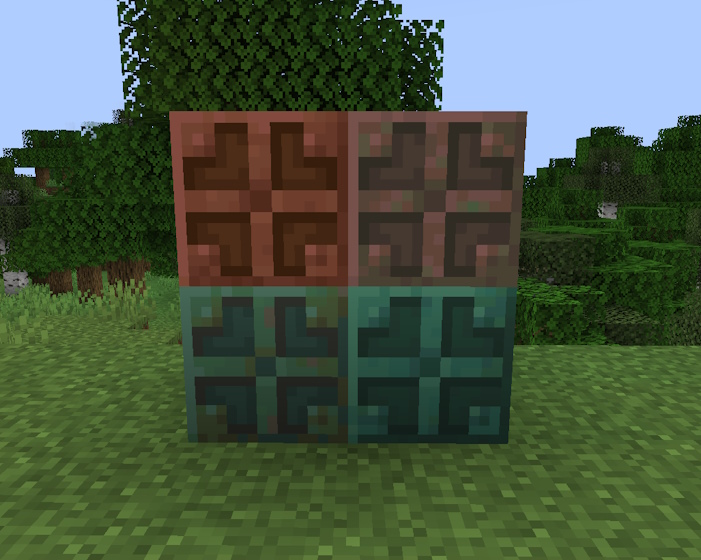 New Tuff Blocks in Minecraft 1.21
Tuff blocks, added all the way back in the 1.17 update, now get a highly anticipated upgrade! You will be able to make slabs, stairs, and even a bunch of other detailed tuff blocks. Here's a list of all of them:
Tuff Slab
Tuff Stairs
Tuff Wall
Chiseled Tuff
Polished Tuff
Polished Tuff Slab
Polished Tuff Stairs
Polished Tuff Wall
Tuff Bricks
Tuff Brick Slab
Tuff Brick Stairs
Tuff Brick Wall
Chiseled Tuff Bricks
Bonus Feature: New Bat Model
Nobody could have seen this coming, but Mojang actually updated the bat Minecraft mob model with Snapshot 23W43A! The bat has a completely different texture with a refreshing dynamic animation. The original sounds remained, as well as the bat's purpose.
That's it for this snapshot. What do you think about these amazing blocks coming to Minecraft 1.21 update? Do they pass your expectations test? Let us know in the comments below!
---
Load More