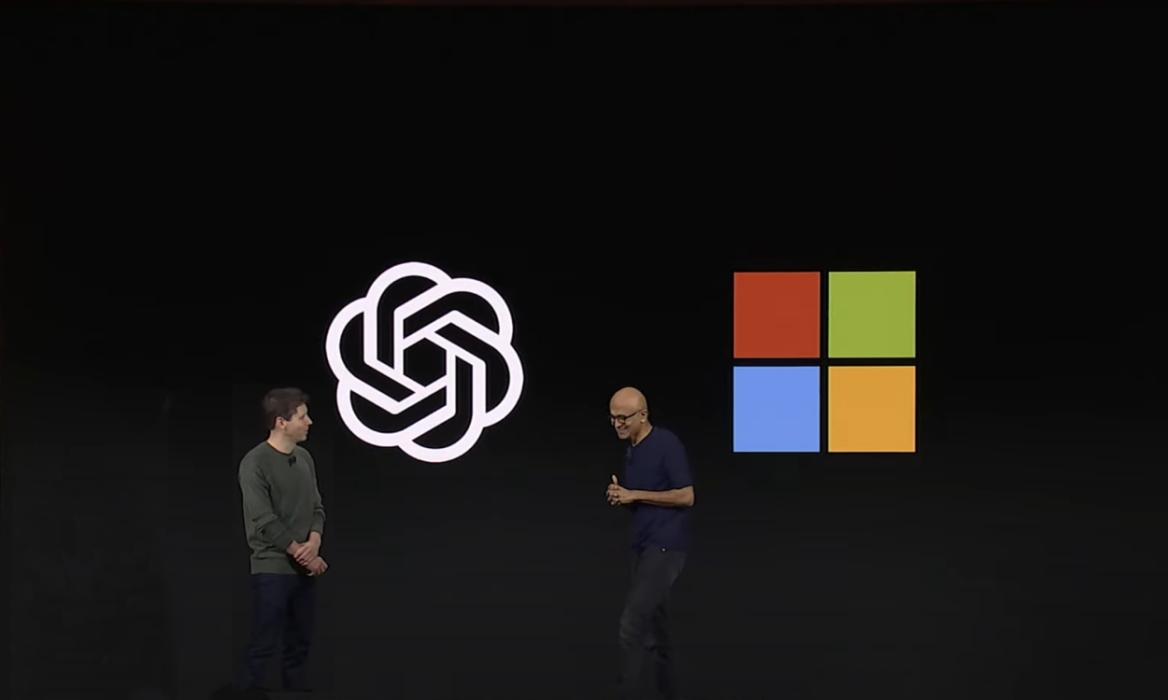 Microsoft has just announced that it has hired Sam Altman, the former CEO of OpenAI and creator behind ChatGPT. To recap the events leading up to this decision – Altman was recently kicked out of OpenAI, and a new CEO was instated. Today, a new second interim CEO was appointed at OpenAI, and it was confirmed that Sam Altman will not be returning to the company.
Now, it looks like Microsoft will be the big winner amidst the shaky leadership changes at OpenAI. Microsoft CEO Satya Nadella has announced on X (formerly Twitter) that "Sam Altman and Greg Brockman, together with colleagues, will be joining Microsoft to lead a new advanced AI research team."
Microsoft will continue its partnership with OpenAI (and work out things with the new leadership). However, Altman along with a few brilliant, influential AI researchers who previously worked at OpenAI will be joining Microsoft and will essentially become a driving force in Microsoft's endeavors into artificial intelligence! So yeah, Microsoft is bringing the main man and the brains behind ChatGPT to their company without buying OpenAI.
Microsoft has invested billions of dollars into OpenAI. Currently, it uses GPT to deploy Copilot, which is available on Windows 11 and also coming to Windows 10 soon. Furthermore, there are plans to integrate it across Microsoft 365 and Office products too. Soon, Sam Altman could start contributing towards the development of Maia chips for AI.
According to an NYT report, Sam's plans regarding a new company involved pitching AI processing chips to several investors. It attracted a lot of interest including Microsoft's. When at OpenAI, Sam Altman was already working with Microsoft to refine these chips.
That is just a glimpse of what could happen in the present. In the future, it will be very exciting to see all the big plans by Microsoft with its new AI research team. They have the right members, especially Sam Altman, perhaps the most renowned person in the field of artificial intelligence and machine learning. Hopefully, Sam Altman's goal of making AI that enriches human lives remains true!
Do you believe that Sam Altman, former CEO of OpenAI, joining Microsoft will be good for the AI industry? After he was kicked from his own company, it was only a matter of a few days for the mastermind to join Satya Nadella's side instead. This is where Altman will work now, to further innovate upon AI. Let us know your thoughts in the comments below!
Featured Image Courtesy: OpenAI Devday
---