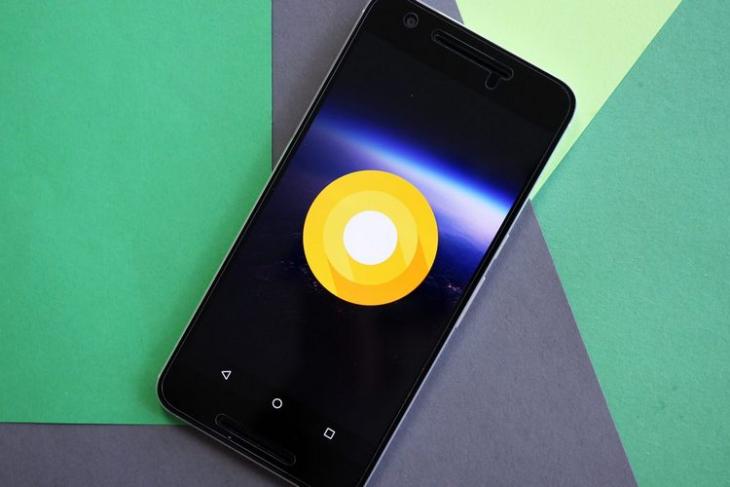 While Android 8.1 is here (in Developer Preview form) for Pixel and Nexus devices, smartphones from other makers are still waiting for the Android 8.0 Oreo update. However, there are some good news. Many manufacturers have revealed their timeline for Android Oreo updates, while some makers have already started rolling out Android Oreo betas for their devices. So, if you are wondering when will your device get the Android Oreo update, we have an extensive list for you. Here are the list of smartphones getting Android Oreo 8.0:
Note: This is not a finalized list of smartphones that'll receive the Oreo update, and will continuously be updated as we learn more about the rollout from different phone makers. You can press Ctrl+F and type the name of your device to see if it has been listed below.
Samsung
Being the market leader, Samsung is already testing the waters with the release of its Oreo beta for Galaxy S8/S8 Plus users across the U.S, U.K, and South Korea. You can download the Samsung Members or Samsung+ mobile app to register for the ongoing Experience 9.0 program.
Galaxy S8 (beta available)
Galaxy S8 Plus (beta available)
Galaxy S8 Active
Galaxy Note 8
Galaxy Note FE (refurbished Galaxy Note 7)
Galaxy S7
Galaxy S7 Edge
Galaxy S7 Active
Galaxy J7 2017 (expected)
Galaxy J7 Max (expected)
Galaxy J5 2017 (expected)
Galaxy A7 2017 (expected)
Galaxy A5 2017 (expected)
Galaxy A3 2017 (expected)
Galaxy Tab S3 (expected)
LG
LG has also just recently launched its "OS Preview" beta program to enable V30 users in South Korea to try out Android 8.0 Oreo right away. The users have also reported sightings of LG G6 devices running the latest Android Oreo builds in the wild. Here are all LG devices expected to receive Oreo:
LG G6
LG V30 (beta available)
LG Q8
LG Q6
LG G5
LG V20
LG G Pad IV 8.0
Nokia brand (HMD Global)
The Finnish giant has recently made its comeback to the smartphone ecosystem, this time with Android, has an edge over other hardware makers. It is providing a stock-like Android experience to its users and has already revived the Oreo Beta Labs programme on its Nokia 8 flagship.
Nokia 8 (beta available)
Nokia 6
Nokia 5
Nokia 3
Nokia 2
Motorola
Though Lenovo-owned Motorola has announced the list of devices that will be updated to Oreo, it hasn't provided a timeline for the release. There is no beta program you can join for testing the updated software.
Moto Z
Moto Z Droid
Moto Z Force Droid
Moto Z Play
Moto Z Play Droid
Moto Z2 Play
Moto Z2 Force Edition
Moto X4
Moto G5
Moto G5 Plus
Moto G5S
Moto G5S Plus
Moto G4 Plus
Lenovo
The Chinese hardware maker has only confirmed the K Series to be getting Android Oreo but the timeline for the release is particularly hilarious. Lenovo states that the update will land in June of next year, i.e 8 months from now.
Lenovo K8
Lenovo K8 Note
Lenovo K8 Plus
OnePlus
OnePlus is known to move swiftly to test upgraded Oxygen OS builds, along with a defined schedule to roll out the closed and open beta programs. It is currently seeding the Oxygen OS Android Oreo beta for select owners of the OnePlus 3 and 3T.
OnePlus 5T
OnePlus 5
OnePlus 3
OnePlus 3T
Asus
The Taiwanese smartphone maker has announced that both of its ZenFone 3 and ZenFone 4 series will receive Android 8.0 Oreo, coupled with the upgraded ZenUI 4.0, in the coming weeks. All Asus devices that'll most likely receive the Oreo update are:
ZenFone 3 (all carrier models)
ZenFone 3 Ultra
ZenFone 3 Laser
ZenFone 3 Deluxe
ZenFone 3 Max
ZenFone 3 Zoom
ZenFone 4
ZenFone 4 Max
ZenFone 4 Max Pro
ZenFone 4 Selfie
ZenFone 4 Selfie Pro
ZenFone AR
Huawei
Huawei is releasing the new Mate 10/Mate 10 Pro with Android 8.0 Oreo in tow and it is expected to drop the update for its below-mentioned lineup a month post the release of the flagship device.
Huawei Mate 9 Pro
Huawei Mate 9
Huawei P10
Huawei P10 Plus
Huawei P10 Lite
Huawei P9
Huawei P9 Plus
Huawei P9 Lite
Huawei Mate 8 (expected)
Huawei P8 Lite (expected)
Huawei Mate 9 Porsche (expected)
Huawei Y7 (expected)
Huawei Y7 Prime (expected)
Huawei Y5 2017 (expected)
Huawei Y3 2017 (expected)
Honor
There is currently no official word about the Android 8.0 Oreo update but the company's flagship devices will surely receive the same.
Honor 8 Pro
Honor 8
Honor 7
Honor 6X
Honor 5X (expected)
Honor 5C (expected)
Honor 8 Smart (expected)
Sony
Keeping in line with its timely update cycle, Sony has already announced the Xperia devices that'll receive Android 8.0 Oreo in the coming weeks. It has begun testing the Oreo beta on its Open Devices program, which gives a few Xperia owners a chance to try out their latest update. Here's the complete list of the same:
Xperia XZ1
Xperia XZ1 Dual SIM
Xperia XZ1 Compact
Xperia XZ Premium (beta available)
Xperia XZ Premium Dual SIM
Xperia XZ (beta available)
Xperia XZ Dual SIM
Xperia XZs (beta available)
Xperia XZsXperia XA1 Plus
Xperia XA1 Plus Dual SIM
Xperia XA1
Xperia XA1 Dual SIM
Xperia XA1 Ultra
Xperia XA1 Ultra Dual SIM
Xperia X Performance (beta available)
Xperia X Performance Dual SIM
Xperia X Compact (beta available)
Xperia X (beta available)
Xperia X Dual SIM
Xperia Touch
HTC
HTC has only revealed that three of its devices will receive the Android 8.0 Oreo update but there is no word on the release timeline at the moment. A beta testing program hasn't also been announced.
HTC U11
HTC U Ultra
HTC 10
Essential Phone
Andy Rubin, the father of Android, also released his first device known as Essential Phone PH-1 earlier this year. In their Reddit AMA, the company has promised that Essential Phone PH-1 will receive the Android Oreo update and the public beta is expected to go live in the coming weeks.
Xiaomi
Though Xiaomi hasn't put out any official word, it's usually late in seeding Android updates for its devices. The Mi A1, which is on the Android One payroll, seems to be the only device by Xiaomi that'll receive Oreo by the end of this year. It is expected to roll out Android Oreo update for the following devices:
Mi A1
Mi Mix
Mi Mix 2
Mi Max 2
Mi 6
Mi 5X
Mi 5S
Mi 5S Plus
Mi Note 2
Mi Note 3
Redmi Note 5A
Redmi Note 5A Prime
Redmi 5A
Blackberry
There is only one Blackberry device, the flagship KeyONE, that'll receive the latest Android 8.0 Oreo update while the rest of the older-gen lineup won't receive any gratitude from the licensed manufacturers.
Google's hardware devices, be it the older Pixels or the second-gen Nexus 5X and 6P, have already received Android Oreo while other smartphone makers are testing their variants of the mobile operating system. If your device is presently not listed above, do check back for updates on regular intervals.