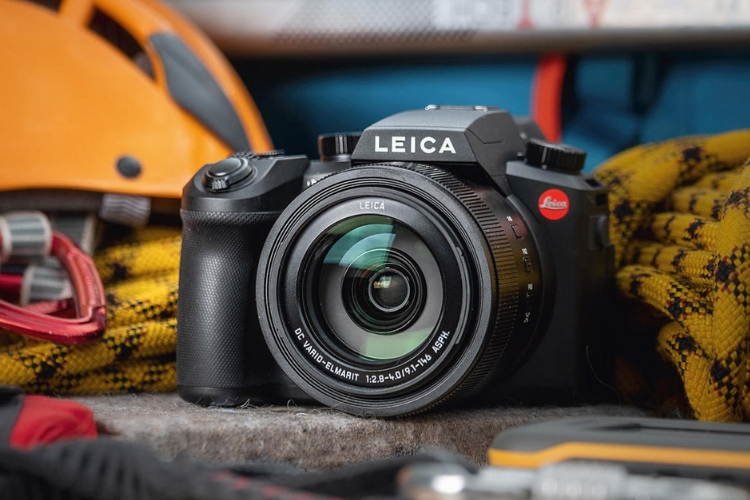 Leica has expanded its camera portfolio in India with the launch of the Leica V-Lux 5, a point-and-shoot camera that was launched globally earlier this year. This camera brings along a full touchscreen, OLED viewfinder, and much more, but at a pretty steep price.
Leica V-Lux 5: Price & Availability
Leica V-Lux 5 has been priced at a whopping Rs 98,000 in India and it will become available sometime later in mid-August.
Leica V-Lux 5: Specs and Features
The Leica V-Lux 5 features a 20-megapixel, 1-inch large sensor that's coupled with the company's own DC Vario-Elmarit 9.1-146 mm (f/2.8-f/4.0) lens that supports up to 16-times optical zoom. This gives you the power to capture pictures throughout the entire zoom range – whether shooting with macro, wide-angle, standard or telephoto settings.
This is paired with a maximum ISO sensitivity of 12800 and optical image stabilization (OIS) to make image and video even in low-light conditions a breeze. The speedy auto-focus speed of 0.1 seconds only further enhances the experience. Leica V-Lux 5 packs support for face recognition, 4K/30fps and 1080p/60fps video recording.
This camera, as you can see, has a 3-inch touchscreen panel with a tilt functionality to offer you more freedom to frame and capture pictures. The electronic OLED viewfinder onboard has a resolution of 2.36-megapixels, which is steadily becoming a standard on cameras.
This is the first camera in the V-Lux lineup that's compatible with Leica's FOTOS mobile app, which allows you to connect the camera to your smartphone via Bluetooth. You can then tweak the settings and remotely control the V-Lux 5 from an Android or iOS device. It's similar to the Camera Connect app, which some of you may have tried out, and you can click and even transfer photos using the app.
---